Should I sell or renovate my home?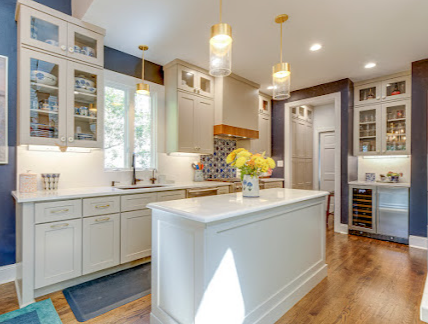 When you're trying to decide to sell your home or to renovate, one of the first questions you'll need to answer is "If we renovate, how long would we stay here?"  Then there is the question, "What do we need to do to allow us to love this house and stay here for the long run?"
There are a few factors to consider when making these decisions.
What is our budget for the needed renovations?  What is our current mortgage interest rate vs what will it be if we sell and move?  What are the costs of moving? Can we do part of our renovations now, and some later to make our budget work?
What are your priorities? Do you like your location, neighborhood, schools, church and work locations relative to your current home?  Would they be better elsewhere?
Once you've considered all of these factors, you will likely need a professional remodeler to help you make some of those decisions based on your priorities.
 Here are a few tips for prioritizing your renovation projects:
Start with the most important rooms. The kitchen and bathrooms are typically the most important rooms in a house, so it's a good idea to start with these rooms if possible.
Consider your lifestyle. What rooms do you use the most? What rooms would you like to use more often? Renovate the rooms that will have the biggest impact on your daily life first.
If you have to stage your project due to budget constraints, it is important to "master plan" your home to be most cost effective for the long run.  You don't want to have to tear out something you already remodeled for the next project to take place.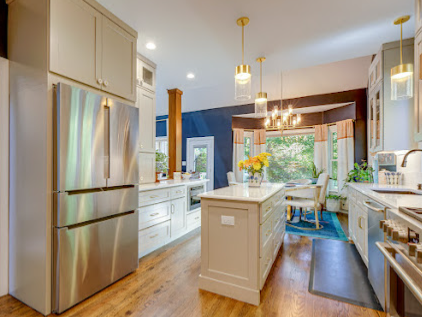 Here is a suggested order for renovating your home:
Kitchen: The kitchen is one of the most important rooms in a house, so it's a good idea to start with this room if possible. A kitchen renovation can add significant value to your home, and it can also make your home more comfortable and enjoyable to live in.
Bathrooms: Bathrooms are another important room in a house, and they can be just as expensive to renovate as the kitchen. If your bathrooms are outdated or in need of repair, you'll want to prioritize these renovations.
Master bedroom: The master bedroom is another room that can add significant value to your home. If your master bedroom is small or outdated, you may want to consider renovating it.
Living room: The living room is a great place to start if you're looking to make your home more comfortable and enjoyable to live in. A living room renovation can be relatively inexpensive, and it can make a big difference in the overall look and feel of your home.
Other common areas: Other common areas, such as the dining room, family room, and basement, can be renovated as needed or as your budget allows.
If you're not sure which rooms to renovate first, it's a good idea to consult with a professional remodeling contractor like Distinctive Remodeling. They can help you assess your needs and priorities, and they can create a renovation plan that fits your budget.
Additional tips for renovating your home:
Be clear about your expectations. Communicate your needs and priorities to your contractor, and make sure that they understand what you're looking for.
Be flexible. Things don't always go according to plan during a renovation, so it's important to be flexible and patient.
With a little planning, preparation, and help from Distinctive Remodeling, you can improve your home's comfort, beauty and functionality so you can continue to enjoy it for years to come.