Recipe of the Month : Protein Power Bowls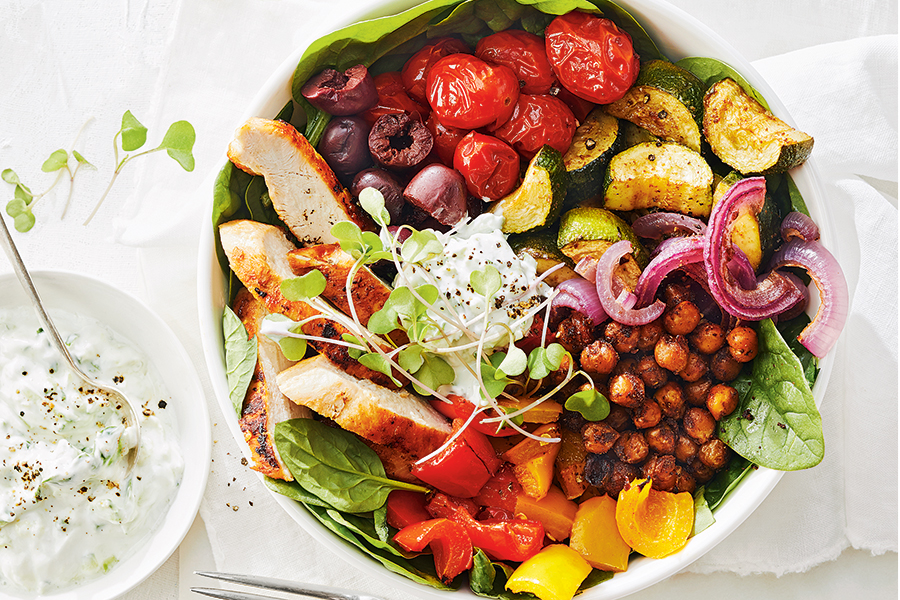 Eddie's Note
Protein Power Bowl's are one of those meals that you can throw together with items you have in your refrigerator with very little planning.  I usually have taco ingredients in our refrigerator and pantry at all times.  A protein power bowl is like a burrito or taco without the shell, served in a bowl.  Inspiration could be from Moe's or Taco Bell, but better made at home.  Most of the time, we use our Costco rotisserie chicken leftovers for tacos or power bowls.  All these items make a good, quick, and pretty healthy meal.  I hope you enjoy!
Ingredients
Chicken, Pork or Beef
onions, chopped and sautéed
Rice, cooked (wild or white)
Black beans
guacamole
Sour cream
Shredded cheddar cheese
Optional: sautéed red peppers
Directions:
Chop up the protein, onions, peppers while the rice is cooking.  Sautee peppers and onions in a bit of olive oil. Heat up the black beans.  Make the guacamole, or just cut up the avocado and use that with some cilantro, salt and pepper.  After you sautee the peppers and onions, push to side of the pan and put the protein in there to heat it up.  I usually use Emeril's Essence seasoning on it.
Once it is all hot, and the rice is done, start layering the toppings in a bowl.  I usually go with rice, black beans, peppers and onions, then protein.  I top these with the sour cream, shredded cheese, guacamole (or avocado ), and maybe some cilantro.
There is no wrong or right way.  Do what makes you happy!
The Kitchen Casanova Recipes