Recipe of the Month : Black Bean Soup - Crockpot Style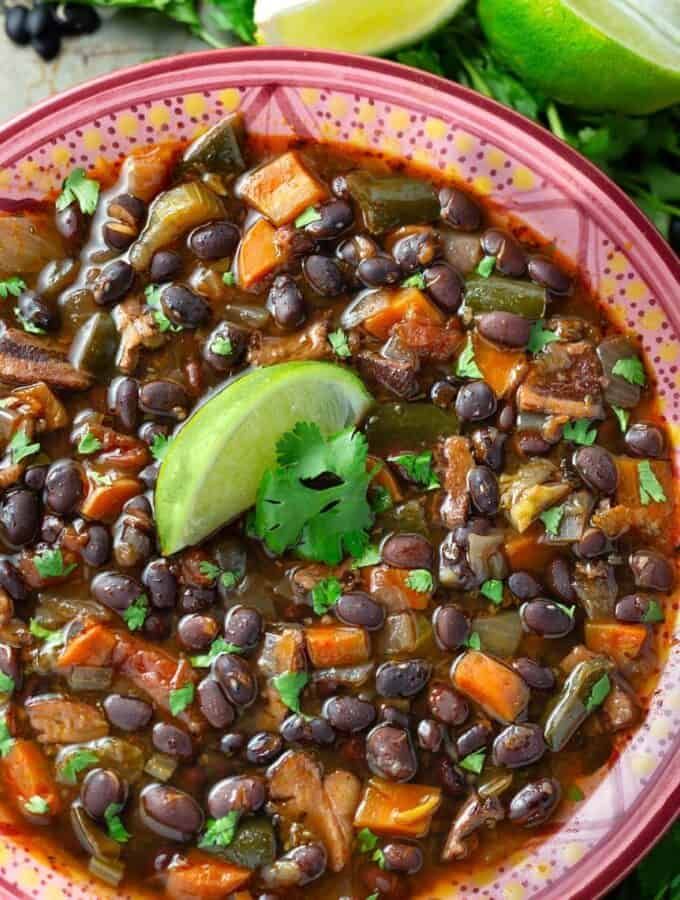 Eddie's Note
With the fall weather coming, cool evenings are great for hearty soups.  One of my favorites is Black Bean Soup.  Making it in the crock pot is really easy, if you do just a little planning ahead.  You can put it on in the morning, and have dinner ready when you get home.  Let me know how you like this one.
Enjoy!
Ingredients
12 oz. dried black beans
8 cups chicken or vegetable stock
2 teaspoons olive oil
1 onion, chopped
1 cup carrots, chopped
1 cup celery, chopped
2 cloves garlic, minced
2 teaspoons dried oregano
1 teaspoon dried thyme
1 bay leaf
1/2 teaspoon cayenne pepper
3 tablespoons fresh lime juice
1 ham bone (optional)
Fresh cilantro (optional)
Sour Cream (optional)
Grated White Cheddar Cheese (optional)
Instructions
Rinse and sort through black beans, discarding any that are shriveled or discolored. Place beans in a large stockpot. Cover beans with water and refrigerate to soak overnight. Drain beans and place in crockpot. Add stock and heat to boiling.
Meanwhile, heat olive oil over medium-high heat in a large skillet.  Add onion, carrot, celery, and garlic and saute until tender, approximately 5 minutes. Add to crockpot along with oregano, thyme, bay leaf, and cayenne pepper. Cover crockpot and cook on low for 5 to 6 hours.
To thicken the soup, use a hand blender to puree to desired thickness. Just before serving add lime juice and garnish with a sprig of fresh cilantro, white cheddar, and sour cream, if desired. Add salt and pepper to taste and serve.
The Kitchen Casanova Recipes