Raleigh Outdoor Living Spaces
Adding an outdoor living space to your home not only expands the livable space of your home, but it also inspires activities like grilling out and entertaining to bring your family and friends closer together.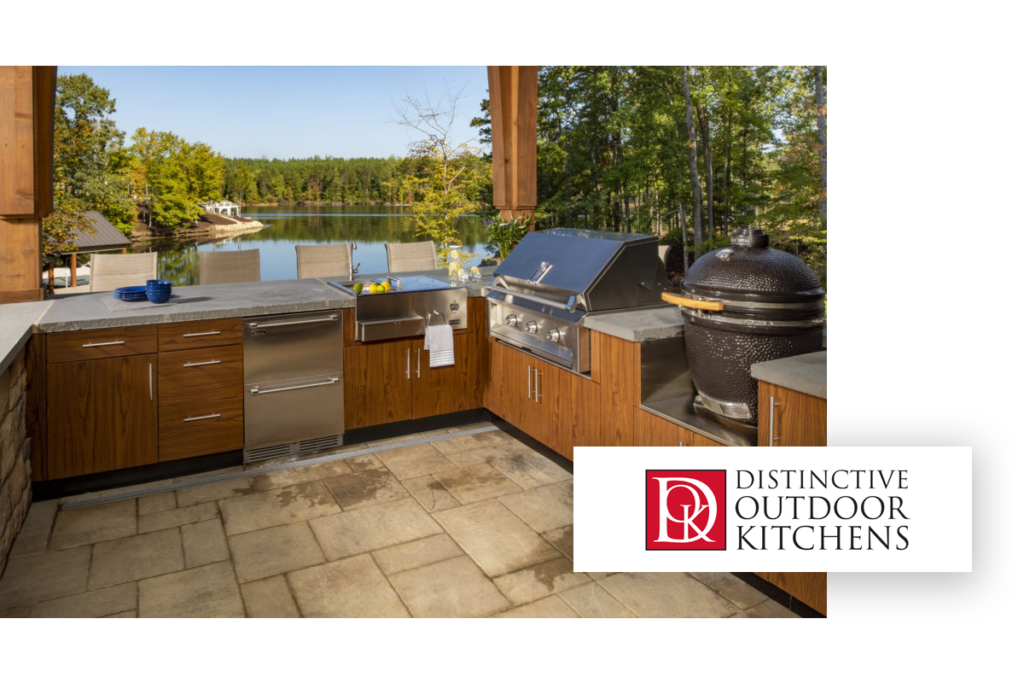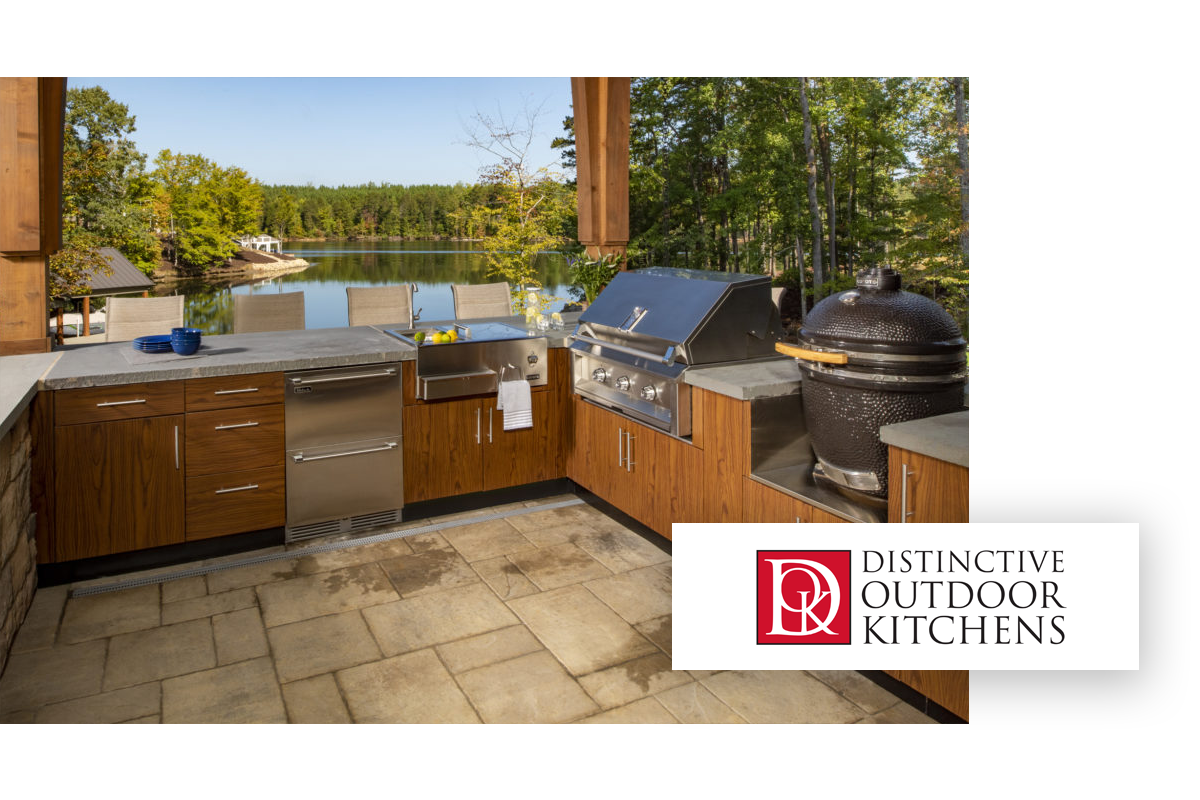 Distinctive Outdoor Kitchens makes up our outdoor living division. Featuring gorgeous grill cabinets, BBQ islands, and luxury appliances, outdoor kitchens have become Raleigh homeowners favorite backyard gathering place.
What's Included in an Outdoor Remodel
If you live around Raleigh, outdoor living areas are the perfect retreat to enjoy the warm weather during the spring, summer and fall months. We are staffed with expert designers who work with you to plan and execute your dream outdoor space.
Whether you are looking for an exterior facelift, outdoor kitchen, pool house or hardscape feature such as a fountain, our design specialists will create a space to best fit your needs and reflect the style of your home. With available features such as built-in grills and brick ovens, comfortable seating areas and outdoor fireplaces, we are here to bring your ideal outdoor entertaining space to life.