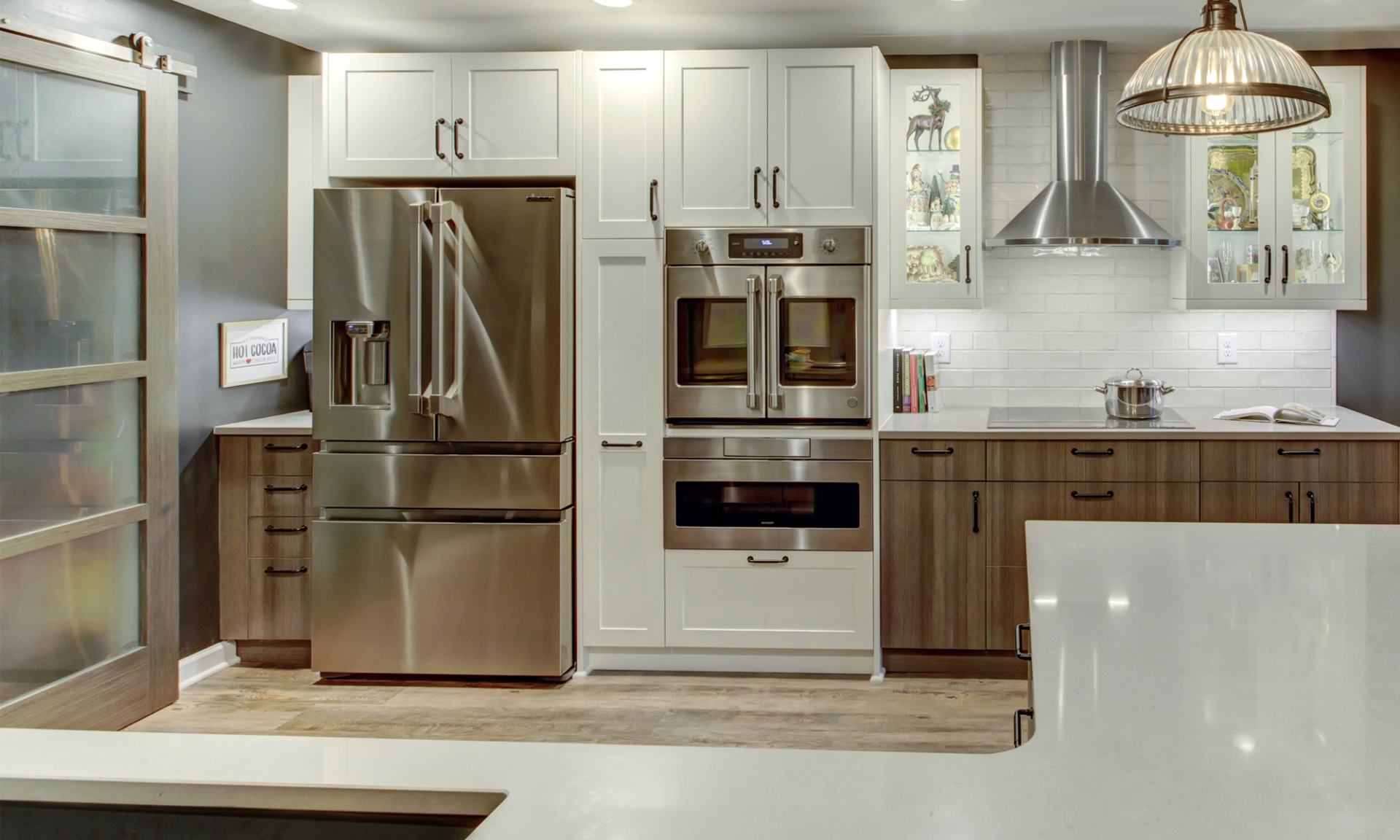 A Design Focused Approach
As a Certified-Aging-in-Place Specialist (CAPS), we understand the challenges aging adults encounter in their everyday lives. Most Raleigh homes are not designed with Aging In Place functionality and require custom design modifications. Our design team guides you through designing your own Aging-In-Place home; ensuring it's safer and easier to use for the road ahead.
For a better understanding of an Aging in Place home, here's a closer look at a recent kitchen remodel we completed for a client living in their forever home. The client wanted a safe and accessible kitchen done in a contemporary style.
Soft to the Touch
Kitchen safety is always a big area of focus in Aging In Place homes. Cooking fires are the most common cause of household fires and the risk dramatically increases as we age. In fact according to the Federal Emergency Management Agency (FEMA), people over the age of 65 have a 2.5 times greater risk of being injured in a kitchen fire than the general population.
This kitchen cooktop features one of the the safest cooking surfaces: a magnetic induction surface. When cooking only pot and pans surfaces are heated, instead of the entire cooktop surface. There's also a safety lock built in to prevent accidental turn ons; and even an auto-shut off feature if a pan is not on the stove.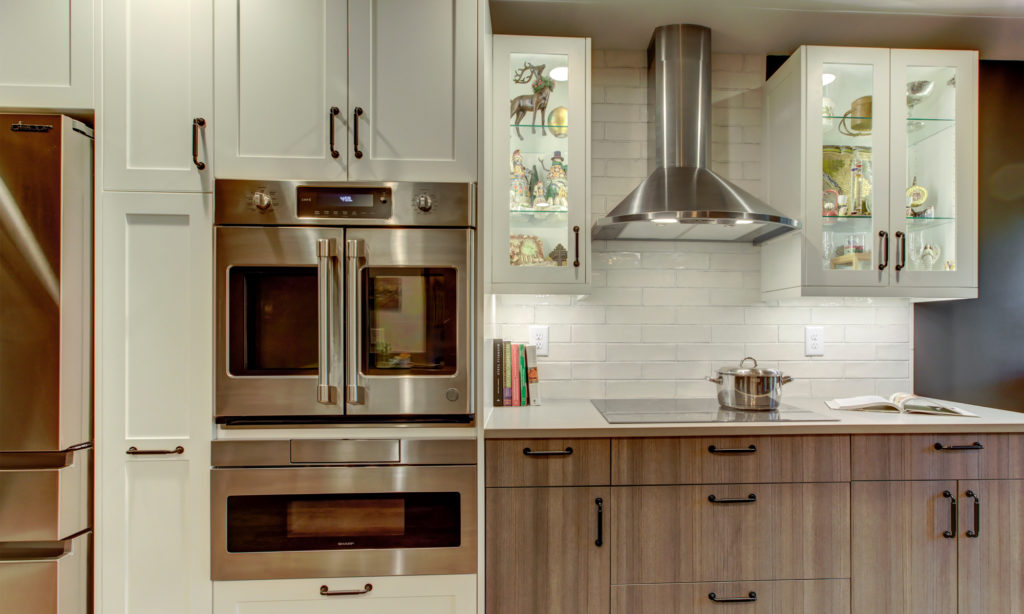 Though the kitchen was designed with a modern style, no sharp or hard edges were used. Counter edges were softened, helping avoid any future bumps or bruises.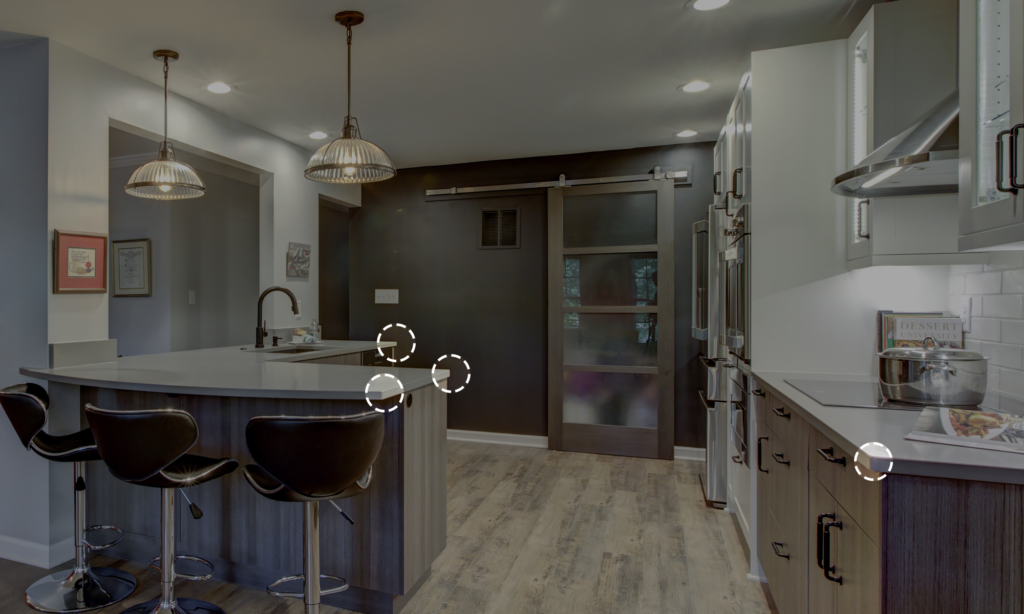 The cabinet drawers also use a soft edge design, making it the perfect choice for aging adults with thinner layers of skin. Also notice how the handles have been positioned slightly higher on the cabinets, allowing for easier access and making the kitchen fully wheel-chair accessible.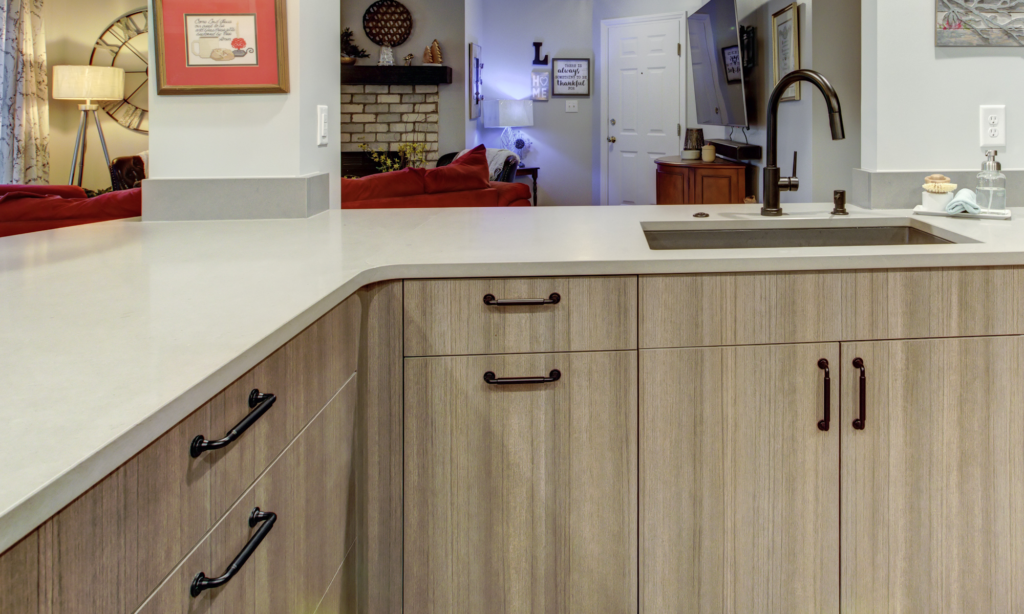 The faucet is touch activated and helpful for those who struggle with arthritis.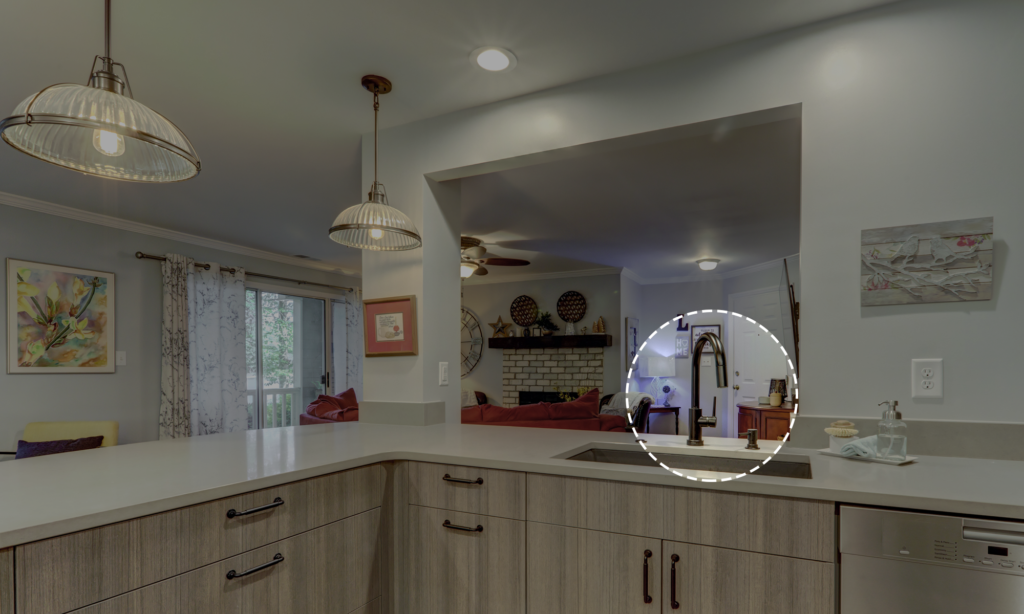 Placement and Positioning
Another important part of this remodel was making sure the accessibility of the space was never compromised. A wider kitchen entryway provides extra space for a walker or wheel chair.
The oven uses a french door style that allows the client to bake without having to worry about a hot door. The microwave is placed at a lower height for easier access.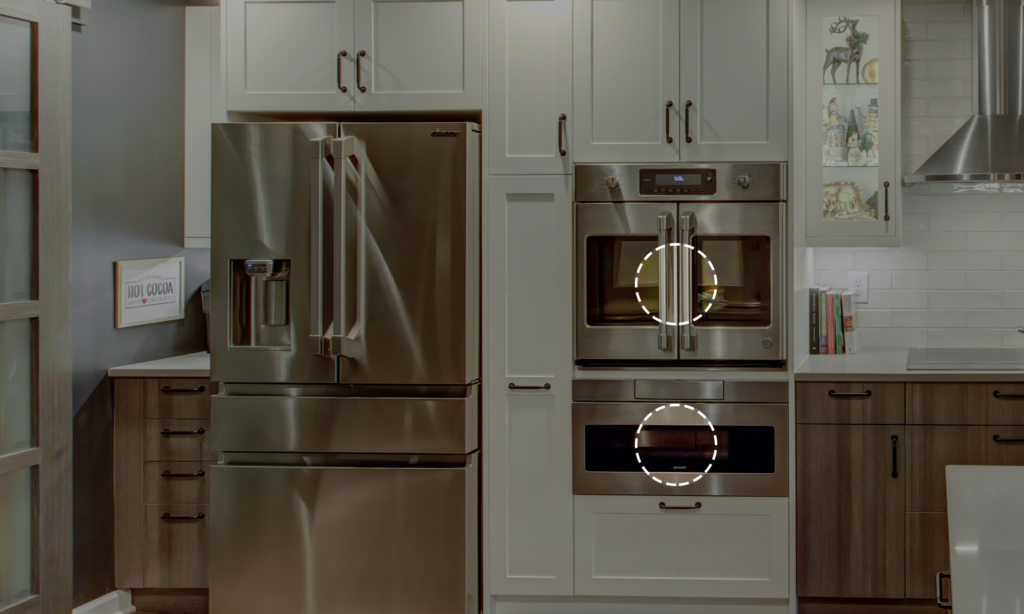 A Quieter and Safer Space
It's normal to experience some hearing loss as we age. We become more sensitive to louder sounds, especially when hearing aids are used.
The kitchen sink is a quartz materiel that helps muffle louder noises. Gone are the loud clunking and clattering sounds that come with using a stainless steel sink.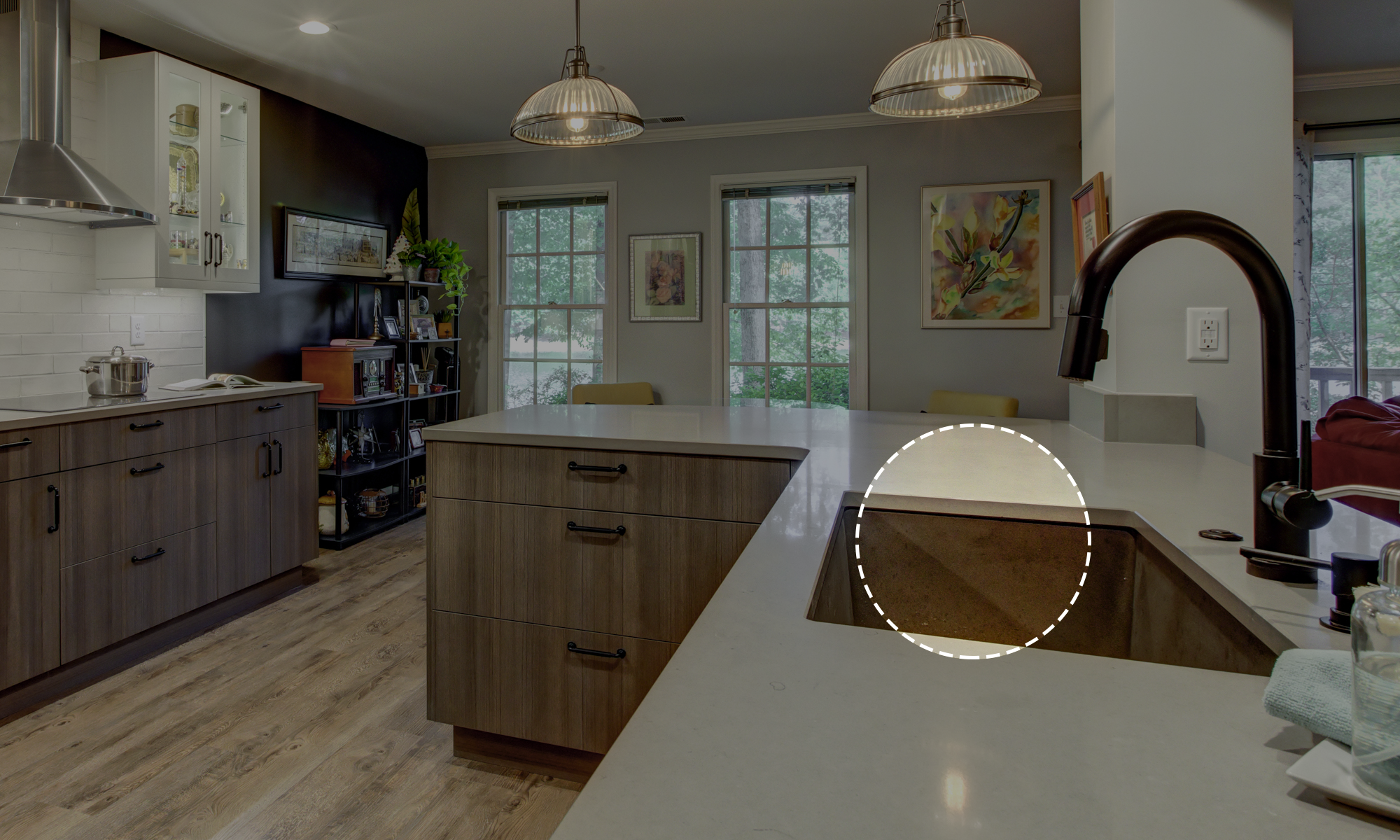 Luxury vinyl plank was used for the flooring. The material is impervious to spills and also resistant to denting from walkers or wheelchairs.
Aging In Place for Raleigh Homeowners
These are all unique examples of the detail our design team considers when designing an Aging In Place remodel. Of course every project is different, so we take your specific needs into account when planning and designing your remodel.
To get started on your own Aging In Place Remodel, please contact us.