Popular Trends in Outdoor Kitchen Designs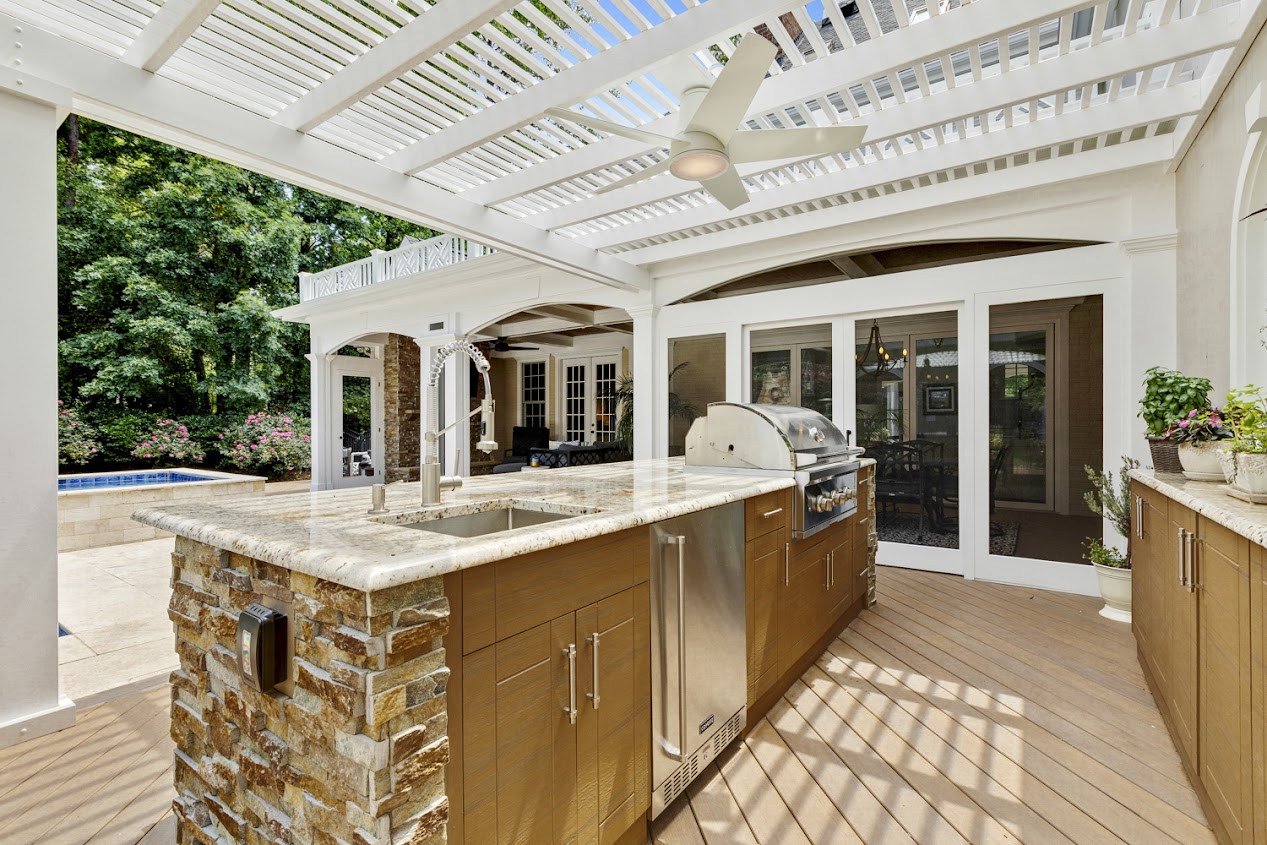 Outdoor kitchens are becoming increasingly popular as homeowners look to extend their living space and create a functional and enjoyable outdoor area for cooking and entertaining. With the help of Distinctive Outdoor Kitchens, you can build or update your outdoor kitchen to incorporate the latest trends and design features.
Premium Grills
One popular trend in outdoor kitchen design is the use of premium grills as the centerpiece of the space. A high-quality grill can provide excellent cooking performance and add a touch of luxury to your outdoor kitchen.
Storage Space
Another trend is the incorporation of plenty of storage space into the design of the outdoor kitchen. This can include cabinetry, shelving, and other storage solutions to help keep your outdoor kitchen organized and functional.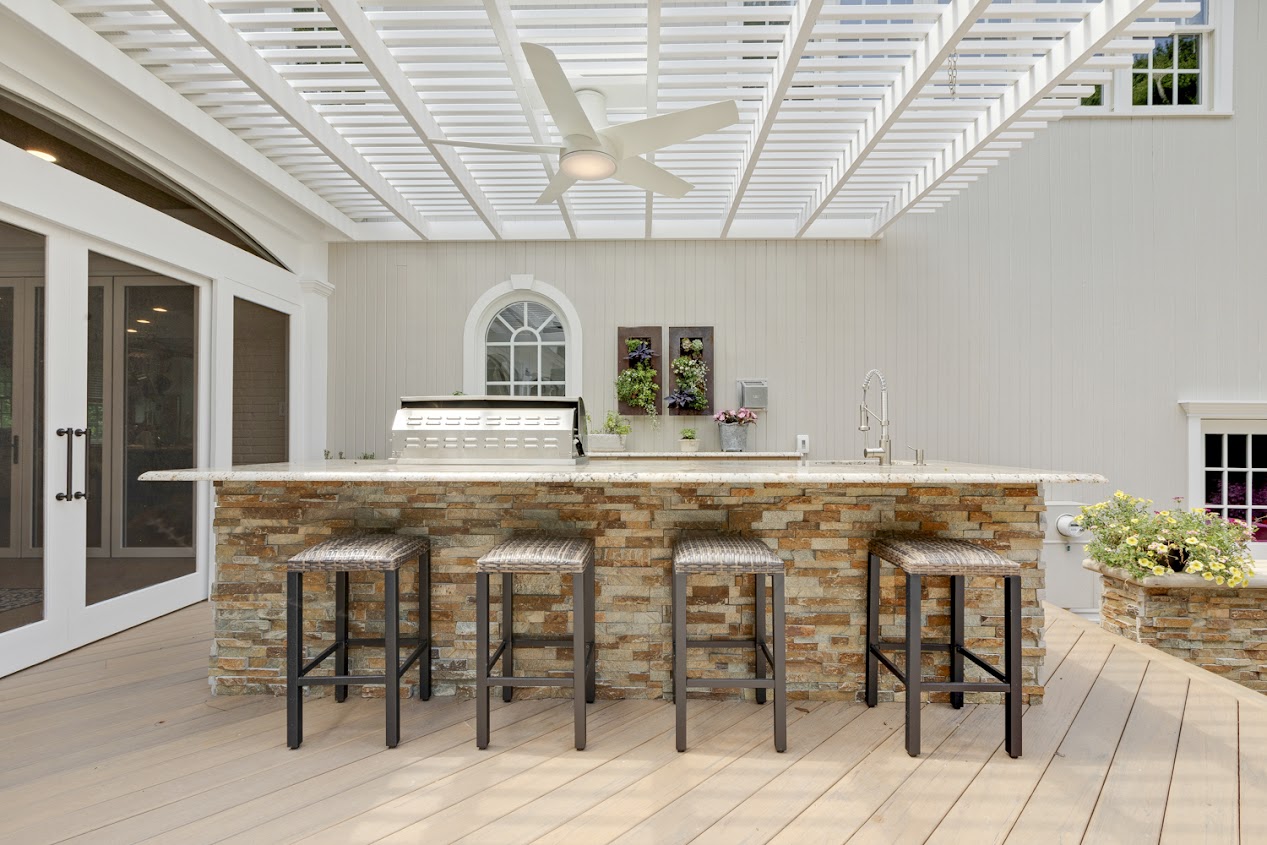 Countertops
A sturdy and attractive countertop is also an important feature in an outdoor kitchen. Materials such as granite, sintered stone, Lundhs Real Stone and porcelain are popular choices for their durability and ease of maintenance.
Décor
In addition to these functional features, tasteful décor is also an important aspect of outdoor kitchen design. This can include elements such as lighting, seating, and decorative accents to create a welcoming and inviting atmosphere.
Distinctive Outdoor Kitchens
At Distinctive Outdoor Kitchens, we specialize in helping homeowners design and build their dream outdoor kitchens. Our team of experts can guide you through the process, from selecting materials and appliances to planning the layout and incorporating the latest trends. Contact us today to learn more about how we can help you create a beautiful and functional outdoor kitchen.