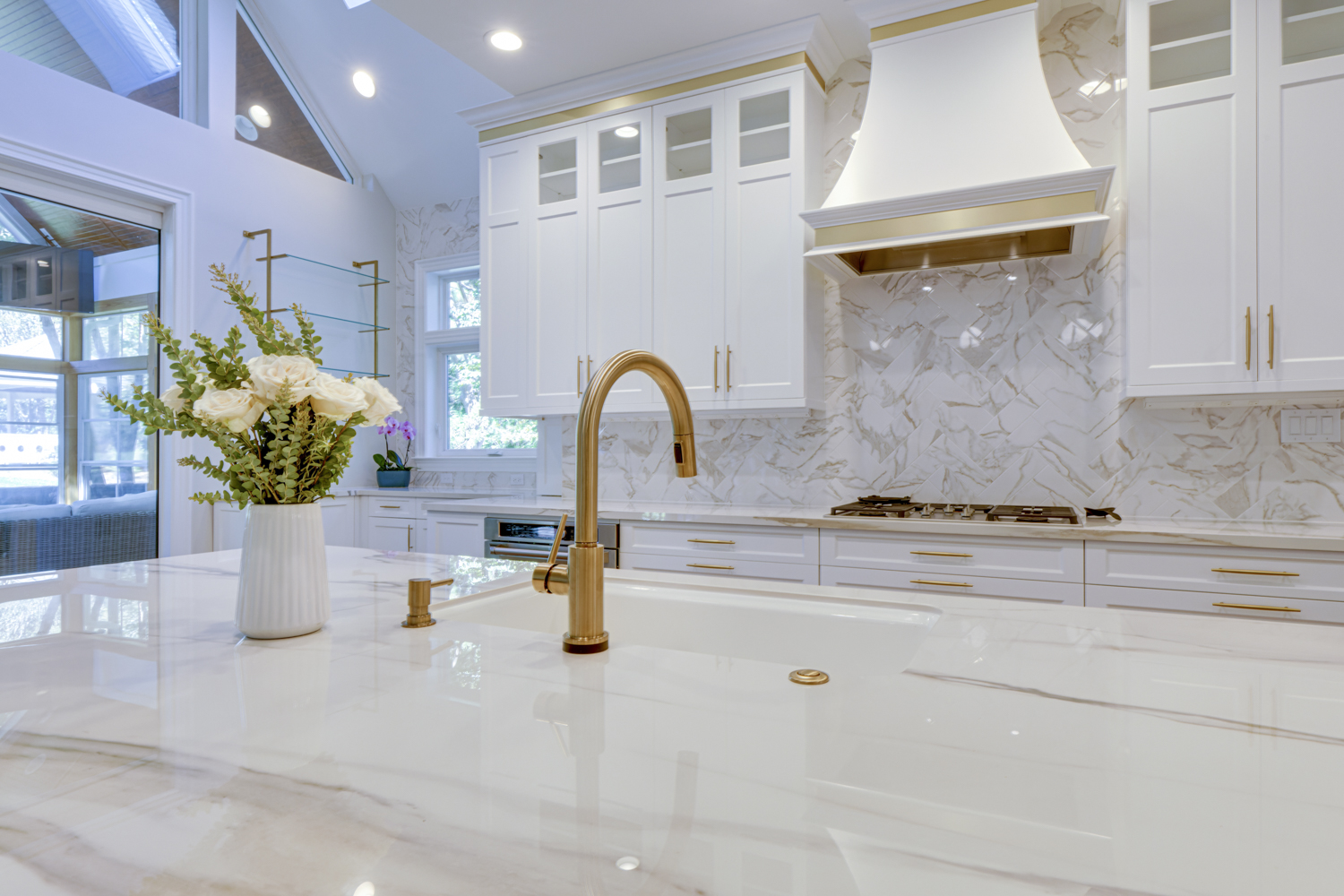 I used Distinctive Remodeling for two complete bathroom remodels, wet bar in bonus room complete update and entire second floor was painted. I cannot say enough about the how easy and enjoyable the whole process was with Michelle and Mike as my main designer/project manager. The workmanship has been outstanding and I was thrilled at the warranty on their work. Every question was answered very quickly, the timeline was on schedule, the crews were respectful, easy to work with and did great work. Michelle had so many great ideas and Mike made them happen! I look forward and am excited to be working with Distinctive Remodeling again in the near future!
Michelle was very helpful in making all my choices. She lead me to the backsplash I choose and I love it. I would never have imagined it would look like this if she had not shown me pictures of it. She always gave me all the time I needed and was there to answer any questions I had. Keith and Nick were both very professional and fun. They always kept me informed as to what was going on and who would be here. They always asked if I had any concerns or questions. We were almost sad to see the job completed because we wouldn't be seeing them anymore. We would definitely ask for them on the next job we do.
Distinctive remodeling originally remodeled three of our bathrooms a few years ago. They did such a great job that we came back to them for an extensive kitchen, wine cellar and office remodeling project which required structural modifications. They are easy to work with, always are looking to please you, and come back immediately if any issues arise. Their workmanship was so good that the projects won two STAR design awards. Hands down, we are 110% satisfied.
We are very happy with our decision to hire Distinctive Remodeling to renovate our 3 bedroom, 1960s house into a stylish, modern and functional home! We had several contractors come out to see the project and they clearly had the skills and resources to deliver. Their team of experts made the whole process from design, budgeting and execution easy and stress-free. They consistently went the extra mile to make sure we were satisfied. The results are breathtaking! We love our house!
If anyone can do it, Eddie Casanave can. I hired Eddie and his team to do a major remodel of an entire new kitchen which involved moving a load bearing wall among many other things. Since then I have also hired him to do 2 bathroom remodels. His expertise, integrity, responsiveness and professionalism are all top notch. It was important to me to have the utmost trust in the company and quality of work performed in my home. A worry free and great experience!
We can not say enough great things about Distinctive Remodeling. We selected them to build-out a third floor media room with a bathroom and bar area - they delivered and then some. Their craftsmanship and attention to detail was amazing and the finished product is literally award-winning. The follow-up from Eddie is an added bonus. We'd recommend DR to anyone and would use them again on other projects.