2023's Hottest Bathroom Design Trends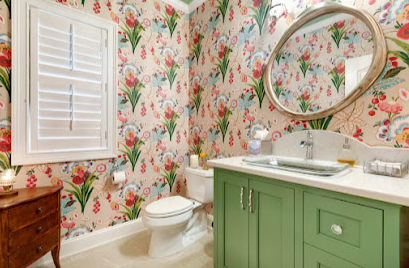 Your bathroom is one of the most important rooms in your home. It's where you start and end your day, and it should be a space where you can relax and unwind. If you're thinking about remodeling your bathroom, there are a few trends you should keep in mind.
Spa-like bathrooms
Homeowners are increasingly looking to create spa-like experiences in their own bathrooms. This means incorporating features like soaking tubs, rain showers, and heated floors. You can also add spa-like touches with plush towels, aromatherapy candles, and plants.
Earthy tones
Earthy tones are a popular choice for bathroom colors in 2023. These colors are calming and relaxing, and they can help to create a spa-like atmosphere. Some popular earthy tones for bathrooms include beige, brown, and green.
Natural materials
Natural materials are also trending in bathroom design. This includes materials like wood, stone, and bamboo. Natural materials add warmth and texture to bathrooms, and they can help to create a more inviting space.
Smart bathrooms
Smart technology is making its way into bathrooms, and it's expected to become even more popular in 2023. Smart bathrooms include features like voice-activated faucets, mirrors that display weather and news, and heated toilet seats.
Sustainable design
Sustainable design is becoming increasingly important to homeowners, and this includes bathroom design. There are a number of ways to make your bathroom more sustainable, such as installing water-saving fixtures and using recycled materials.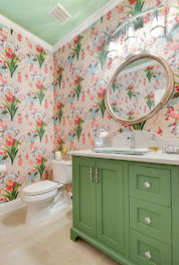 Work with Distinctive Remodeling to redesign your bathroom
Distinctive Remodeling is a leading provider of bathroom remodeling services. We have a team of experienced and qualified designers and contractors who can help you create the bathroom of your dreams. We offer a wide range of services, including:
Bathroom design
Bathroom remodeling
Bathroom installation
Bathroom repair
If you're thinking about remodeling your bathroom, contact Distinctive Remodeling today for a free consultation. We'll help you create a bathroom that is both stylish and functional.