2023's Hottest Kitchen Design Trends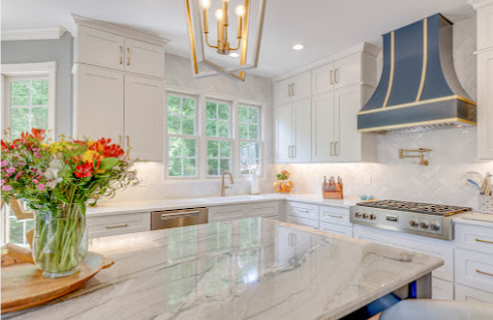 Your kitchen is one of the most important rooms in your home. It's where you cook meals, entertain guests, and gather with family. If you're thinking about remodeling your kitchen, there are a few trends you should keep in mind.
Multifunctional kitchens
Kitchens are no longer just places to cook meals. They're also becoming spaces for working, entertaining, and relaxing. This trend is leading to the design of more multifunctional kitchens. Multifunctional kitchens include features like kitchen islands that can be used for dining or work, breakfast bars that can be used for casual meals, and seating areas where people can relax and socialize.
Smart kitchens
Smart technology is making its way into all areas of the home, including the kitchen. Smart kitchens include features like voice-activated faucets, refrigerators that track food inventory, and ovens that can be controlled remotely. Smart kitchens can make cooking and meal prep easier and more efficient.
Sustainable kitchens
Homeowners are becoming increasingly concerned about sustainability, and this is being reflected in kitchen design trends. Sustainable kitchens include features like water-saving fixtures, energy-efficient appliances, and recycled materials. Sustainable kitchens can help reduce your environmental impact and save you money on your utility bills.
Natural materials
Natural materials are trending in kitchen design. This includes materials like wood, stone, and bamboo. Natural materials add warmth and texture to kitchens, and they can help to create a more inviting space.
Bold colors
Bold colors are making a comeback in kitchen design. This includes colors like navy blue, emerald green, and mustard yellow. Bold colors can add personality and flair to your kitchen.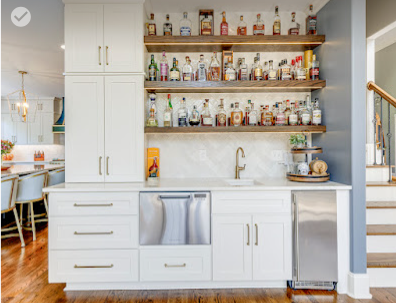 Work with Distinctive Remodeling to redesign your kitchen
Distinctive Remodeling is a leading provider of kitchen remodeling services. We have a team of experienced and qualified designers and contractors who can help you create the kitchen of your dreams. We offer a wide range of services, including:
Kitchen design
Kitchen remodeling
Kitchen installation
Kitchen reface
If you're thinking about remodeling your kitchen, contact Distinctive Remodeling today for a free consultation. We'll help you create a kitchen that is both stylish and functional, and that meets all of your needs.