Welcome to our 2 New Design Assistants!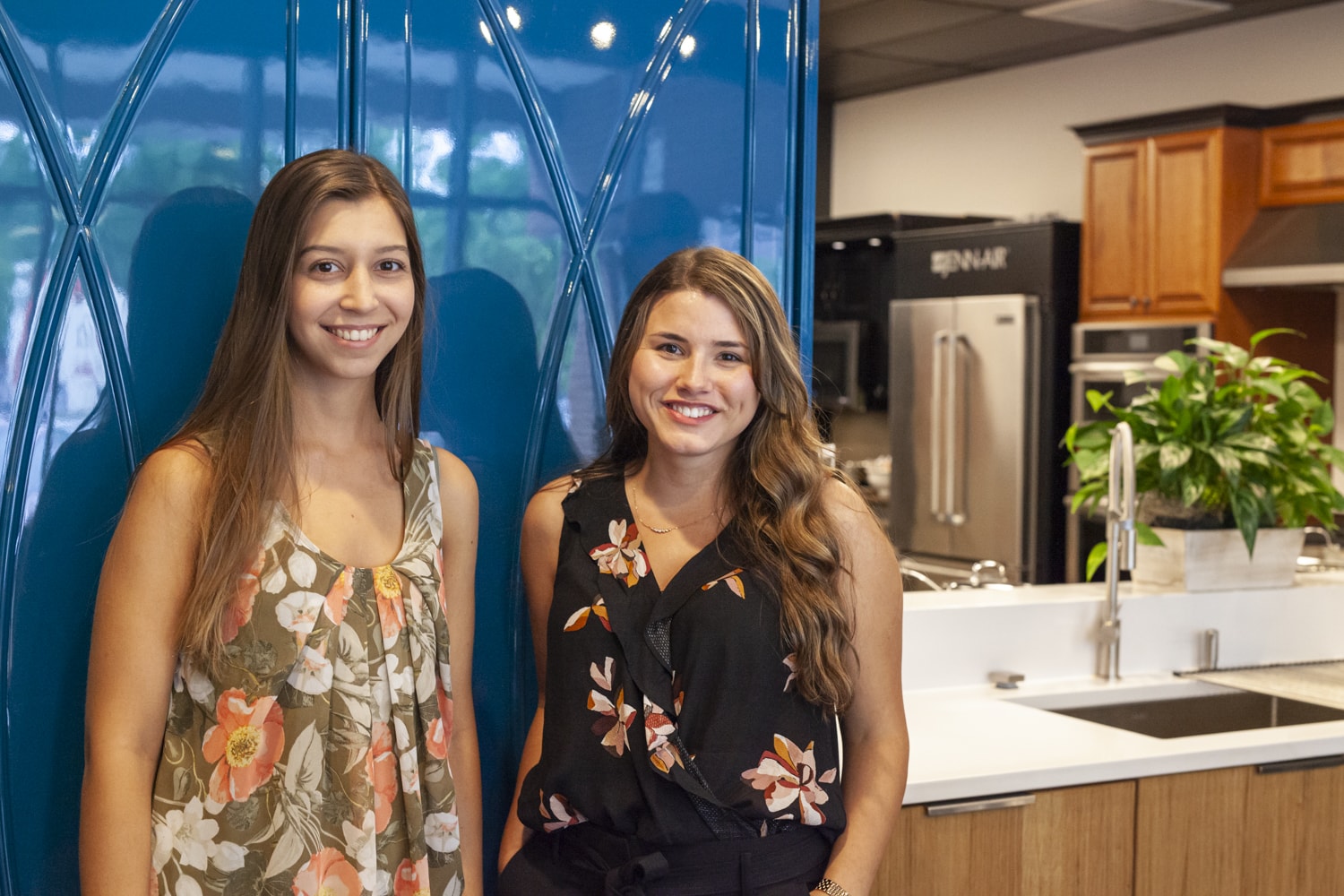 We're excited to have 2 new employees to the Distinctive team – Amanda and April! Here's a quick interview we did with them so you can get to know them a little better.
Please briefly introduce yourself. 
Amanda
I was born in Palm beach county, Florida and moved to NC when I was 5. I recently graduated from Wake Tech Community College with an Associates of Applied Science in Interior Design.
April
My name is April Courtney. I recently graduated from Wake Tech Community College with an Associates of Applied Science in Interior Design.
What are you most excited about working at Distinctive Remodeling?
Amanda
I am excited to learn about the process of the different steps it takes to complete a design project!
April
I am very excited to work on a project from start to finish, and having a part in creating a client's dream home/space.
What do you enjoy most about interior design?
Amanda
Being able to create a beautiful and functional space for a client and seeing how happy they are with it in the end.
April
Interior design is my passion and I love how endless the possibilities are. However, the thing that I enjoy the most is being able to transform and influence how a person experiences their home.
What type of design inspires you?
Amanda
Little things from each styles that I can make come together and turn into something unique.
April
I find inspiration from all types of design. Whether it is luxury modern, Art Deco, or Scandinavian. Every style has something to be inspired by.
What do you like to do for fun?
Amanda
Go to the beach!
April
I love going to concerts and I try to go to as many as I can. Each concert is a unique experience with lasting memories.
If you could have dinner with anyone from history, who would you pick?
Amanda
Bob Ross
April
Ina Garten
What's the next place on your travel bucket list and why?
Amanda
I have never been out of the country but the one place I am dying to go is Hungary! My grandma was from there and I have cousins that live there that I've only met once.
April
I've always wanted to take a cruise to somewhere tropical. I'm thinking Hawaii or Fiji.
You can only read one book, watch one movie, and listen to one album for the rest of your life. What are your choices?
Amanda
I don't really read books but the movie would be the whole Transformers series! I can't choose only one album. I listen to way too many types of music!
April
The Bible, Steel Magnolias, and something by Queen.