Top 10 Kitchen Design Trends for 2019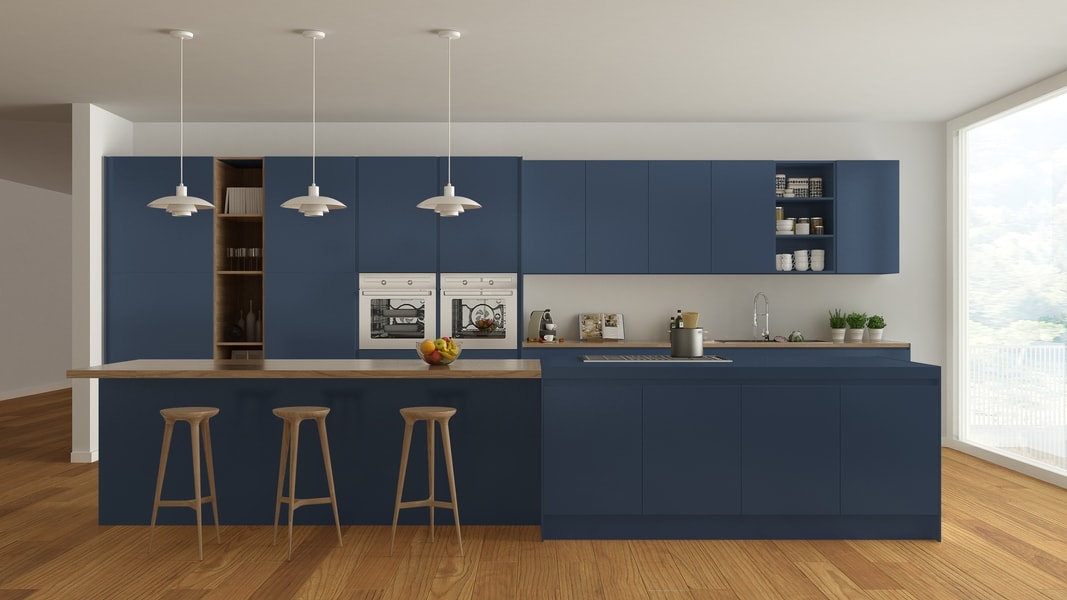 For the first time in many years, more homeowners are electing to stay in their existing homes and opting to improve their existing space, instead of moving. The motivation to improve existing space is to make it more beautiful and functional and to make necessary changes that allow for aging in place gracefully.
1. Home Technology
Voice activated functionality and integration with Google Home and Amazon's Alexa, among others, allow homeowners to connect and operate showers, vanities, refrigerators, lighting, thermostats and ovens.
2. Functional Dishwashers
Manufacturer apps can now connect dishwashers and smart devices, allowing homeowners to monitor and adjust settings and even create custom wash cycles. Expect to see smaller, more compact dishwashers that use fan-assisted drying.
3. Custom Plumbing Fixtures
Homeowners can now specify custom colors and materials for their kitchen sinks and faucets.
4. Specialty Faucets
This includes touch and hands-free faucets, as well as special spray devices for rinsing dishes and adjusting water spray volume.
5. Unique Faucet Finishes
Expect to see more faucet finishes in rose gold, warm brass and matte black.
6. Engineered Quartz
Engineered quartz has become the most popular countertop material, especially in urban and suburban areas.
7. Blue Color Schemes
Blue continues to gain popularity for cabinets and color schemes in kitchens.
8. Mixed Wood Tones
Mixed wood tones will also increase in demand as homeowners increasingly recognize that mixing different tones and textures allows for a unique, custom look.
9. Organic Design Styles
The natural organic look paired with splashes of accent and backsplash color is a direction many designers and homeowners opt for.
10. Decline in High Gloss
High gloss surfaces' popularity will continue to wane.
If you would like to discuss the options best suited for your lifestyle and kitchen uses, please call us 919-772-3335 to schedule a visit to our showroom at 5910-127 Duraleigh Rd. Raleigh NC 27612.