Top 10 Design Predictions for 2021 & Beyond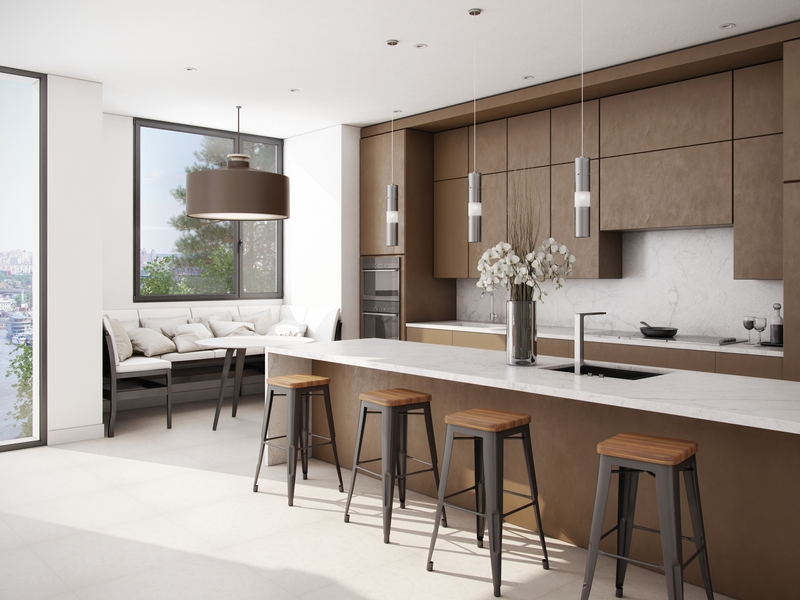 We've seen so many industries affected and forever changed this year. The remodeling industry is certainty no exception. The good news? There will be some interesting adaptations and improvements to look for in the future.
So we asked our design department – what will Raleigh home design look like in 2021 and the years to come?
1. Steadily increasing desire for indoor/outdoor living.
Skylights, balconies, screened porches, sunrooms, and sliding glass wall systems will be added so homeowners can experience the benefits of natural light, fresh air, and green spaces.
2. Decreasing popularity of open floor plans.
This trend started before COVID-19 as people discovered that open plans make it hard to find quiet space and are a challenge to heat and cool effectively.  Flexible wall and door systems combined with thoughtful use of materials will create distinct, yet open, spaces for privacy, quiet, socialization, and work.
3. Expanding emphasis on health and wellbeing.
Bathrooms and spare bedrooms will continue developing into home spa and wellness centers.  Yoga studios, meditation rooms, steam rooms, and infrared saunas allow family members time to reflect and recharge their batteries.
4. Sanitation in the home increases.
The Spanish flu epidemic of 1918 resulted in the creation of the powder room and easy-to-clean white subway tile. Look for COVID-19 to result in vestibules and mudrooms that include sinks, package receiving areas, and shoe storage spaces.  Home air purification becomes important as well.
5. Multigenerational living increases.
Millennials will continue to move to the suburbs of Raleigh to raise families.  The high cost of housing and independent living will result in households with separate spaces or in-home apartments for parents and adult children.
6. Design becomes softer.
The use of visual texture increases.  Start looking for curves to return in areas such as countertops and walls.
7. Increased investment in quality.
With people spending more time at home, timeless design and products that wear well become more important.
8. Work from home becomes the new norm.
Spaces will be designed to respond to this trend.  Multiple areas will be created within homes that enable family members to work, video conference, and charge devices.
9. The kitchen reestablishes itself as the center of the home.
More meals, education, and working from home create the need for well-planned, multi-functional, multi-generational kitchens.
10. Color reigns!
Impersonal homes become a thing of the past.  As people spend more time at home, they want their surroundings to reflect their tastes and personalities.
Of course this is just a small sample of we expect to see in 2021 and beyond. To learn how you can best incorporate these ideas in your next project, feel free to reach out to us. One of our designers will be happy to guide you in the right direction.