Our Latest Wine Cellar Projects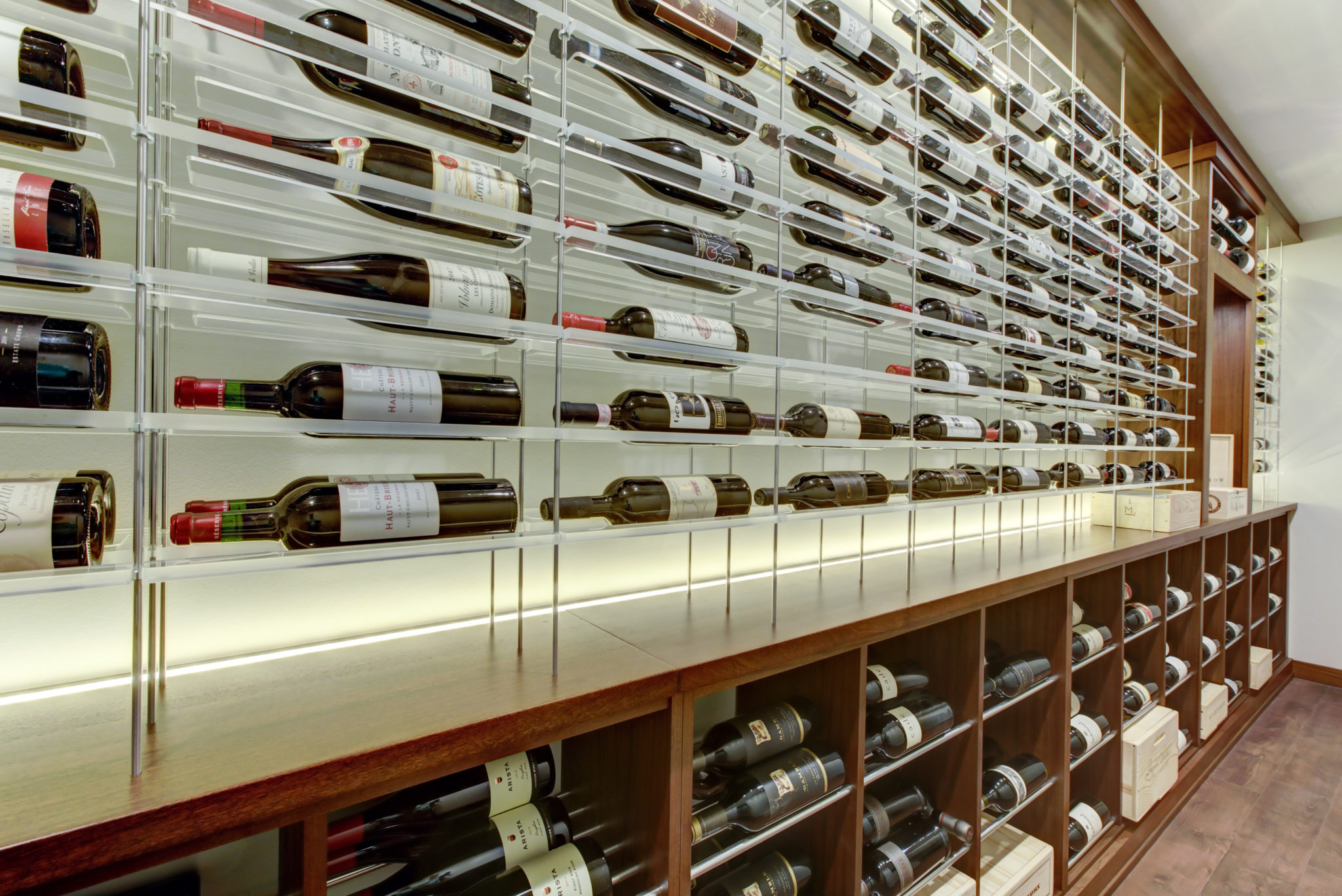 We recently finished two very cool wine cellar projects that we wanted to share with you.  One is located in Hillsborough NC and the other is in downtown Raleigh.  They have very different styles, but are similar in that they are both breathtaking.  The one in Hillsborough already had space in their basement to finish off into their cellar, but it needed some framing, ductwork moved, and finishing.  It was a more modern design to better match the contemporary style of the house.  Kessick's EleVate system worked perfectly for the design solution.  Check out the before and after photos.  This EleVate system use Sapele Mahogany base cabinets with a Walnut stain, and stainless steel vertical rods that support clear acrylic cradles for the wine bottles.
The wine cellar in downtown Raleigh used a space under a bedroom that we had to enclose to create the basement space.  And we made a hidden door through the floor of the bedroom to gain access to the cellar.  That required we make a trap door that is easy to open, yet doesn't slam closed by the weight of the door.  It also required that we build a ladder to get down into the cellar.  Both turned out great.  Check out the Virtual tour of this wine cellar.  Both projects used a self contained, Wine Guardian ducted system by CellarTec Wine Cellar Cooling.  That system is great to keep the cellar at 55 degrees F and ~52% humidity.  The downtown cellar has a backup generator to make sure they don't lose power and can keep their wine collection safe from fluctuations in temperature and humidity.
We will be doing a wine cellar seminar at our showroom on Tuesday, August 14th at 5:30pm.  Please RSVP by calling 919-422-1023 or email me at Eddie@DistinctiveRemodeling.com so I can save you a seat.