NAHB Best In American Living Award Winner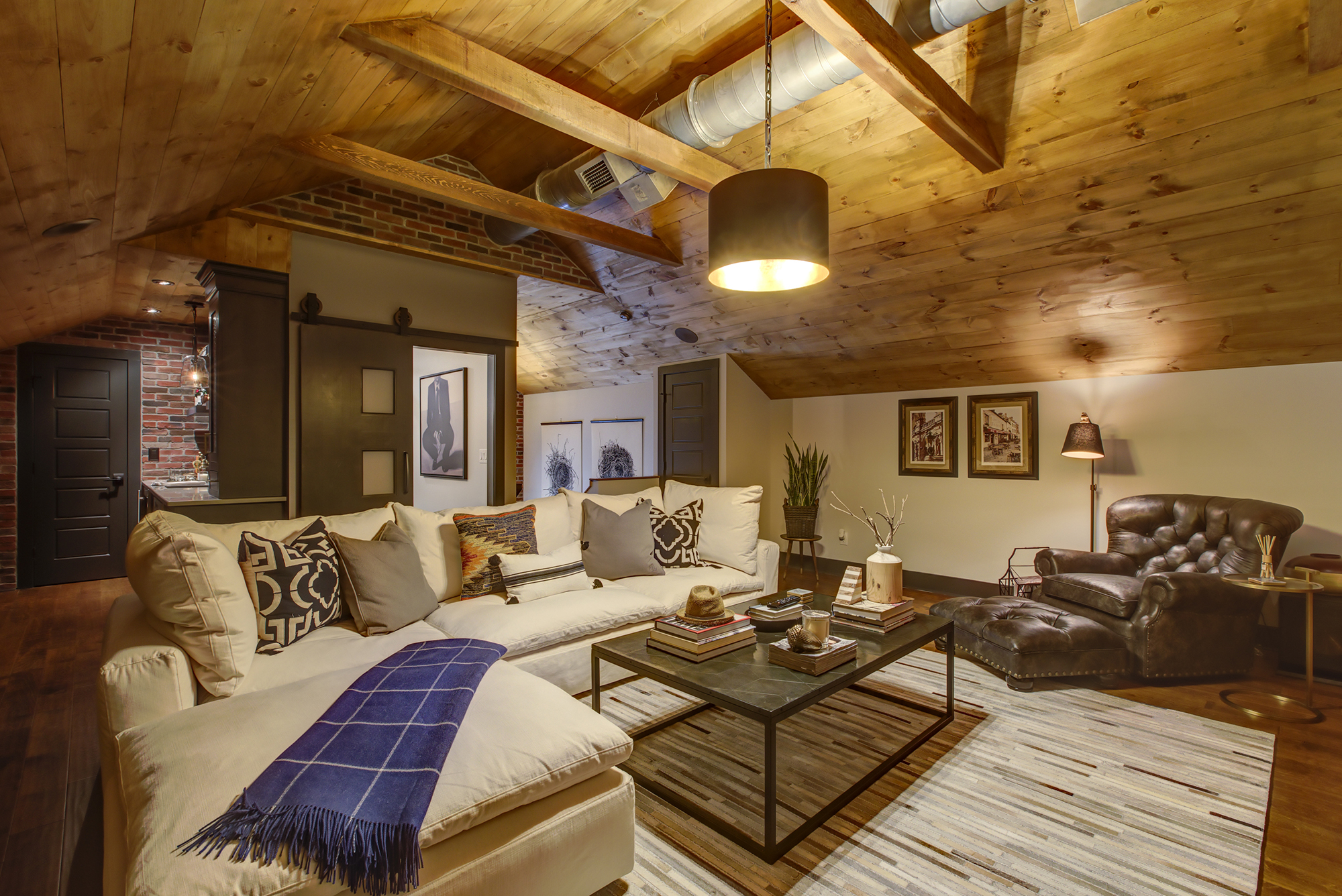 2019 Best in American Living Awards
Over 150 single-family, multifamily, interior design, remodeling and community projects were honored at the 2018 Best in American Living Awards (BALA) ceremony held during the 2019 National Association of Home Builders (NAHB) International Builder's Show in Las Vegas. These projects represent the nation's best in home and community design, interior design and remodeling.
We're proud to announce that we have won two Best in American Living Awards in the remodeling category!
Gold Winner – Loft Style Bath
The clients wanted to convert the unfinished attic of their downtown home into a warm and inviting space. A full bath completed the layout, with finishes chosen specifically to enhance the desired feel of an industrial city loft. Attention was given to the layout, orienting the bathroom based on the existing rough-ins. The need for a solid wall against which to place the bar area required the bathroom entrance to be located directly off the main gathering space.
A modern sliding door with opaque frosted glass offered a focal point, while creatively concealing the bathroom entrance.
Aged brass and matte black accents lend a feeling of warmth and elegance. Attention to texture is evident in the contrasting grout, floor-to-ceiling tile, applied grid shower entrance, warm grey paint, and quartz vanity top.
Together, these elements work to make this monochromatic bathroom a rich and inviting oasis that is right at home in an urban loft space.
Silver Winner – Urban Loft Attic
An unfinished attic was transformed into an urban loft oasis in this downtown home. The homeowner's wish list included an open space suitable for relaxing and entertaining, a full bathroom and a bar area that was integrated into the space without being a focal point. The desire for a warm and inviting urban loft feel was achieved through rich colors, warm textures and elegant finishes as well as creative space planning solutions.
The design included closing in a window, adding a new heating unit and cleverly disguising the duct work and mechanical elements of the space.
The new bathroom allowed for a wall against which the bar was tucked away. Moving the duct work to the floor created a chase that provided a countertop space for entertaining or display, and the mechanical elements were lodged in a closet that adds to the loft feel.
A sliding door with opaque glass disguises the bathroom while allowing light to filter in and out. Exposed beams, brick veneer, shiplap on the ceiling, warm neutral tones, leathered granite and gold lighting accents all work together to elevate this space to the category of show-stopper.
Special thanks to the NAHB and congratulations to our team that worked on each of these projects! We're thrilled to be recognized for two national awards and couldn't be prouder of our team for the excellent work done on this space. For an even closer look at this project, click here to check out a virtual tour of this attic remodel.