The Hottest Kitchen and Bath Trends for 2020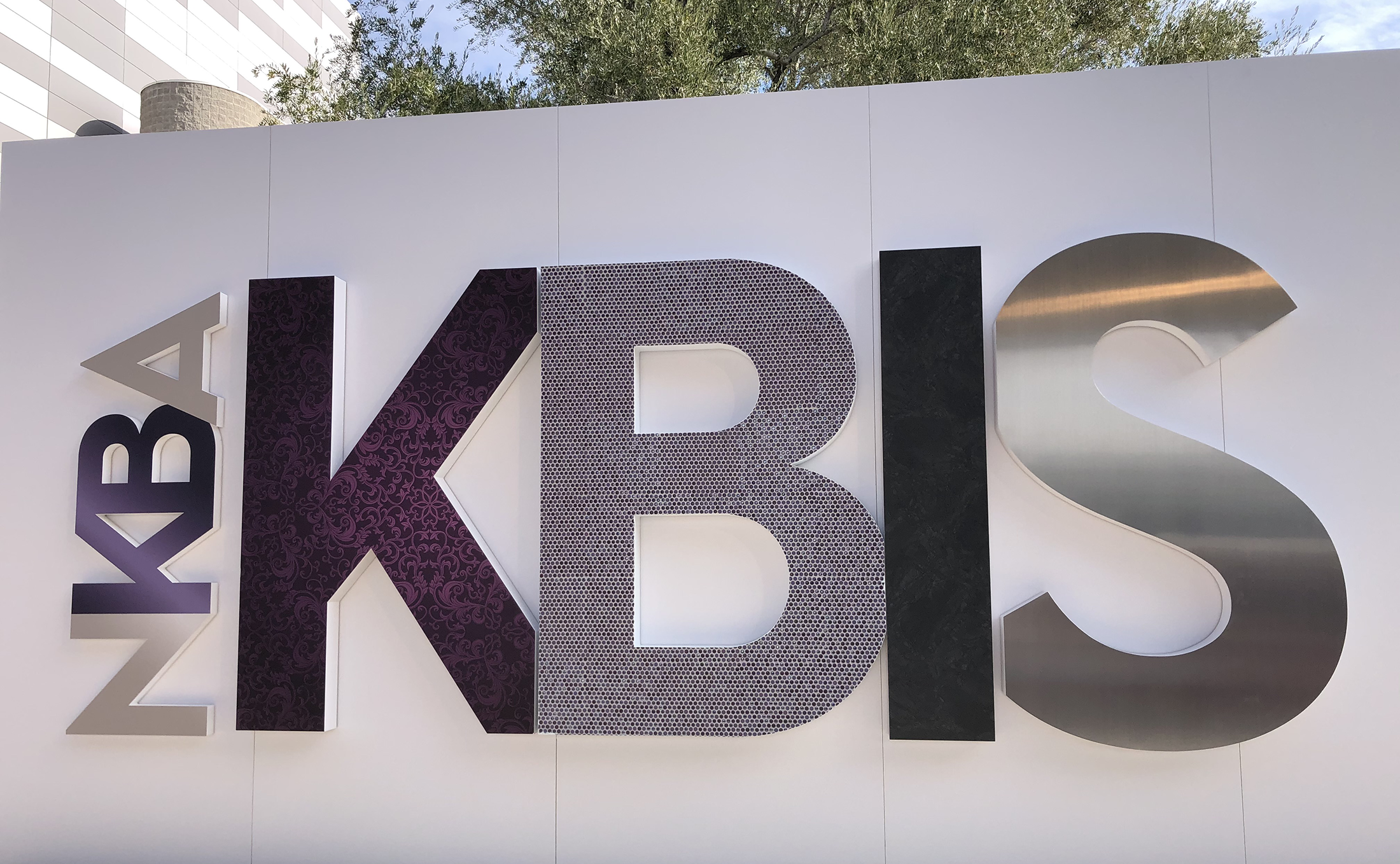 We recently attended the combined shows of The International Builders Show & The Kitchen & Bath Industry Show (KBIS) – the largest trade shows for industry professionals in North America. Held in Las Vegas in late January, the show attracted 130,000 attendees and featured more than 2,000 exhibits. Manufacturers traditionally use these shows to introduce new products and concepts; and the 2020 show did not disappoint. 
Transitional & Contemporary Design
Transitional design combines elements of modern design with traditional styling. It's the best of both worlds. Evidence of transitional design's popularity was seen among several appliance manufacturers that introduced transitional styled appliance fronts.
Appliance firms also introduced new lines of contemporary styled appliances featuring touch screen operations and sleek, minimalist lines.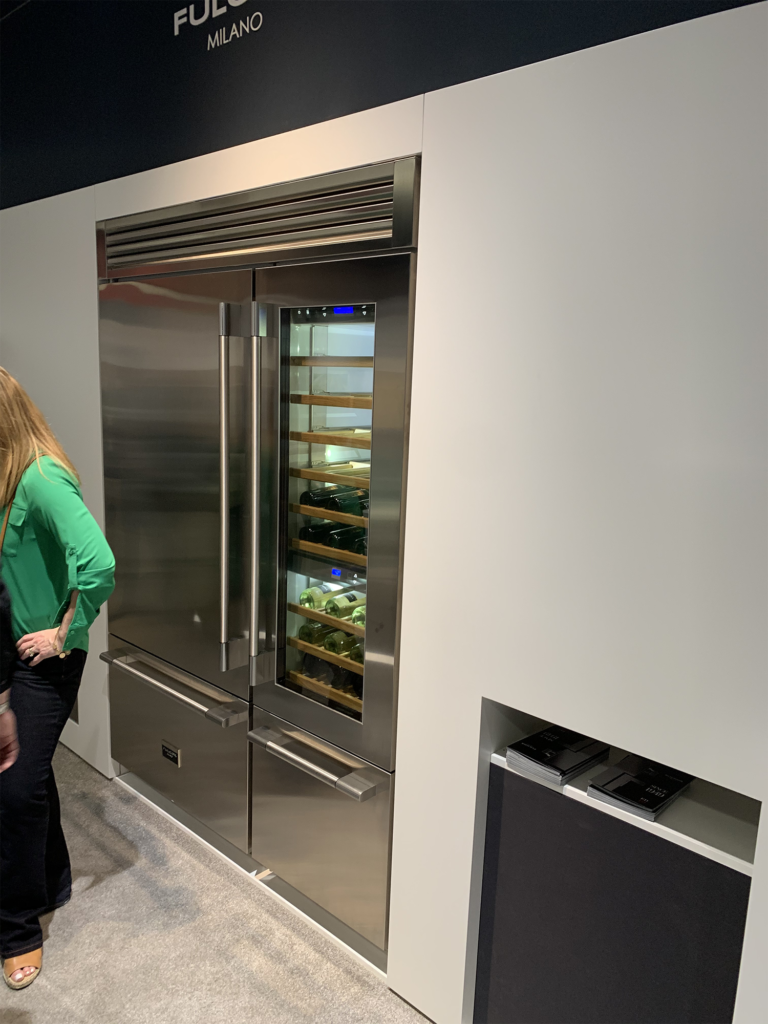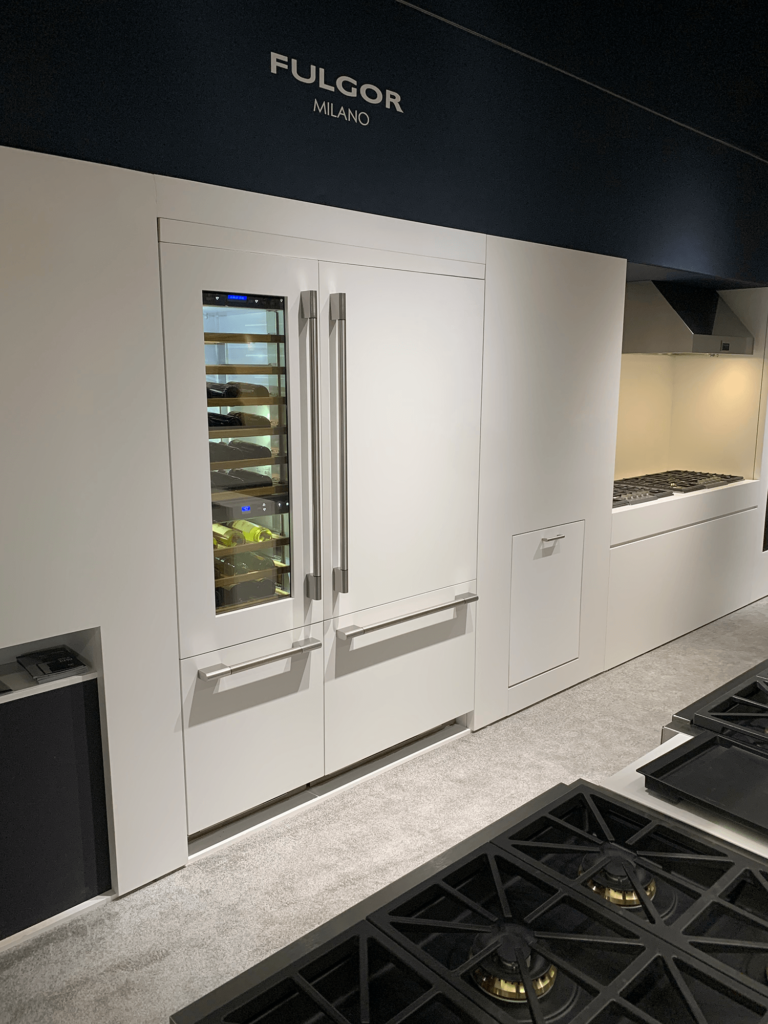 The industrial look remained strong, especially among kitchen faucet manufacturers. This look also supports the trend of providing homeowners with commercial quality products for the home. Many kitchen faucets featured pull-down sprays and visible springs.
Color Trends
In its recent 2019 trends analysis, Houzz.com reported that white remains the most popular color for kitchen cabinets and bath vanities. While KBIS showed lots of white, manufacturers also showcased darker-toned cabinets and countertops.
Lighter color countertops remain the most popular, according to a 2019 Houzz.com trends analysis. At KBIS, there were lots of lighter-toned countertops. However, manufacturers were not afraid to present new dramatic and bold looks.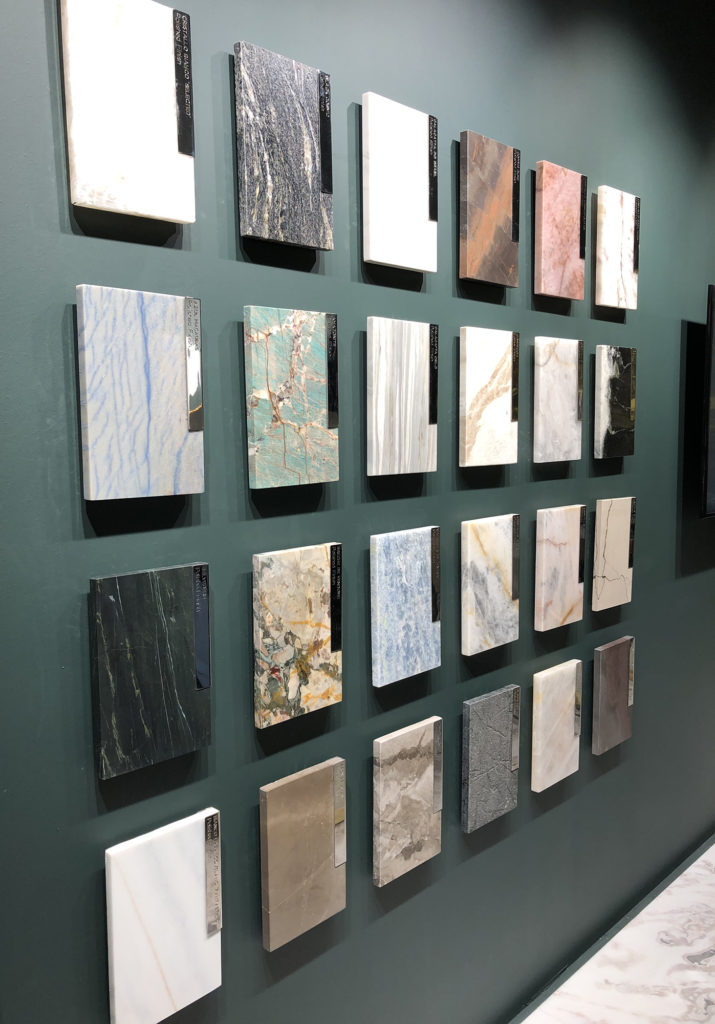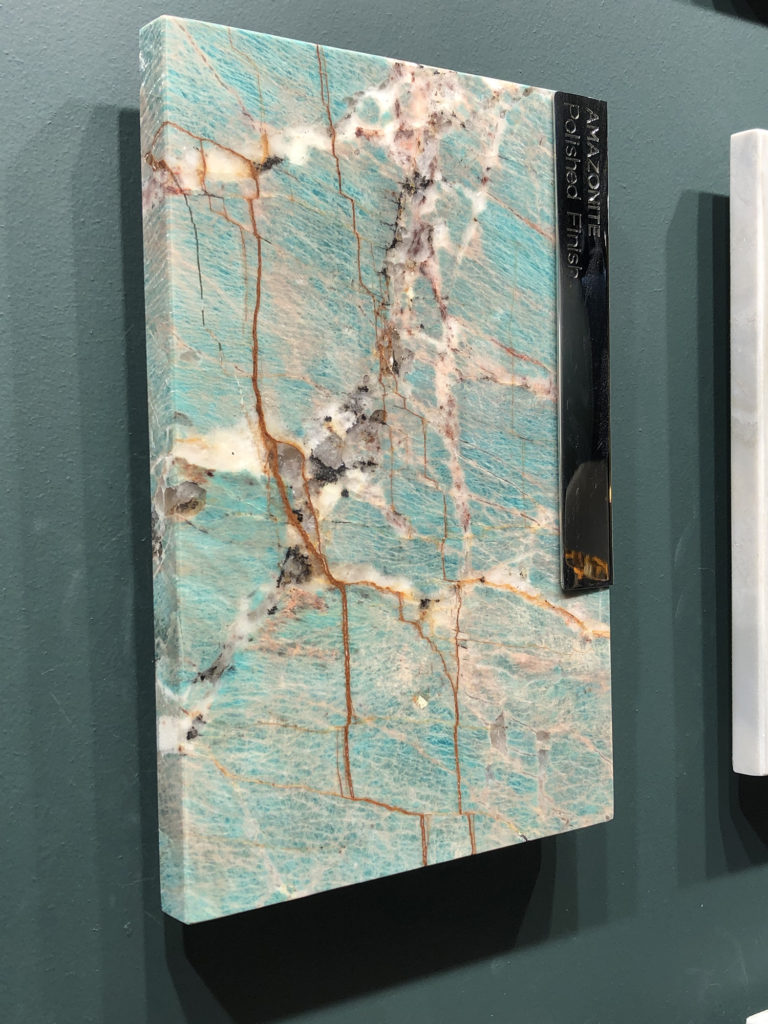 Three of the major quartz producers introduced new black countertops along with rust, dark gray, blue, charcoal and dark-colored veined surfaces. Veined countertops were in vogue at KBIS.
Let's Get Personal
You can now customize your new kitchen or bath to make unique design statements. Several faucet manufacturers give homeowners the choice of mixing and matching finishes, different plates, surfaces, textures and colors for faucet handles that can be changed on a whim.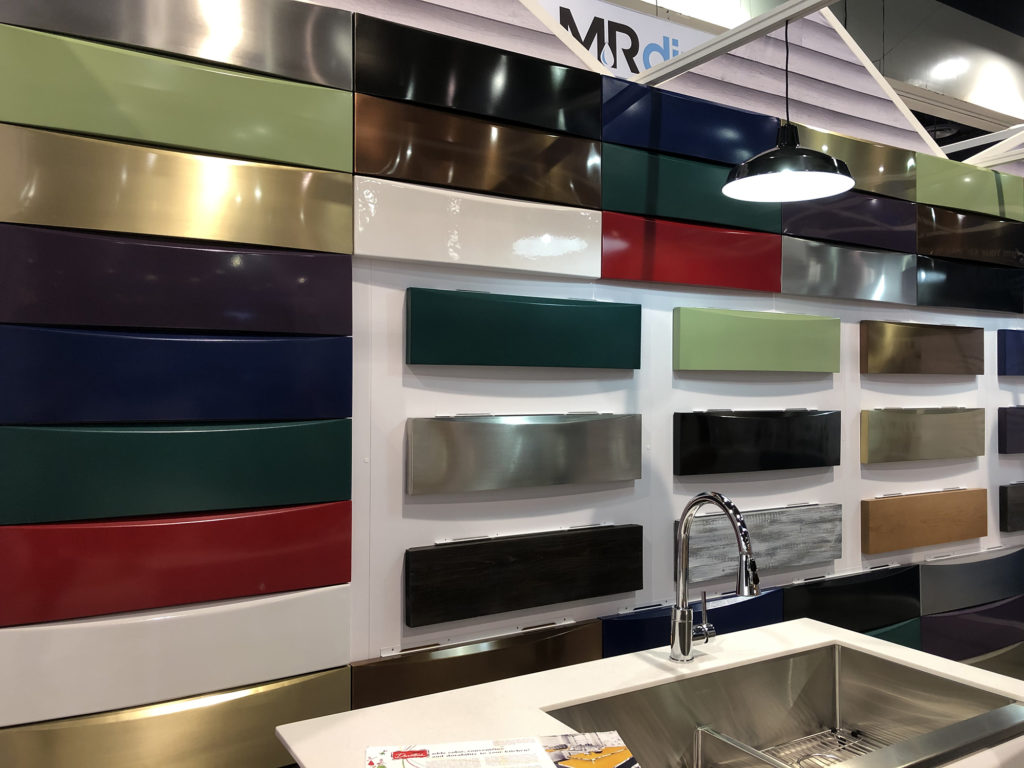 Another manufacturer introduced a farmhouse sink with an interchangeable apron front offered in fireclay and six shades of stainless steel. Homeowners can now select most appliances in multiple colors.
Tech Advances
Bluetooth enabled fixtures, appliances, toilets, mirrors, lighting and new apps that can control multiple devices were other significant trends. Almost all of the connected devices can be operated with the major home digital assistants such as Google Home and Amazon Alexa.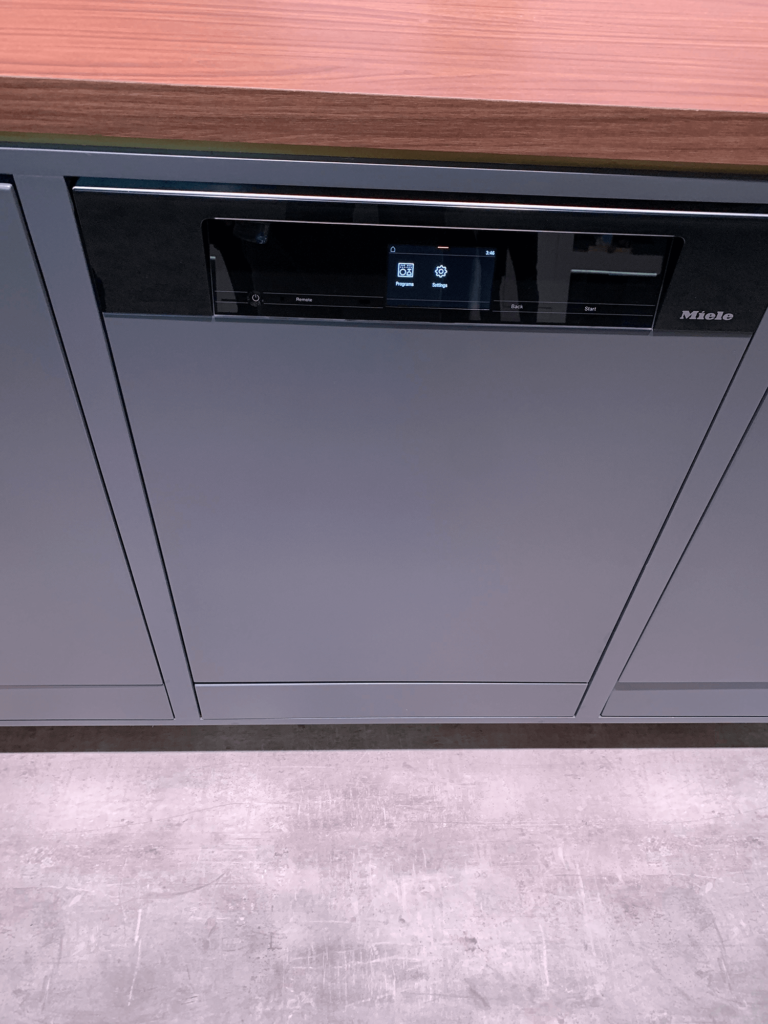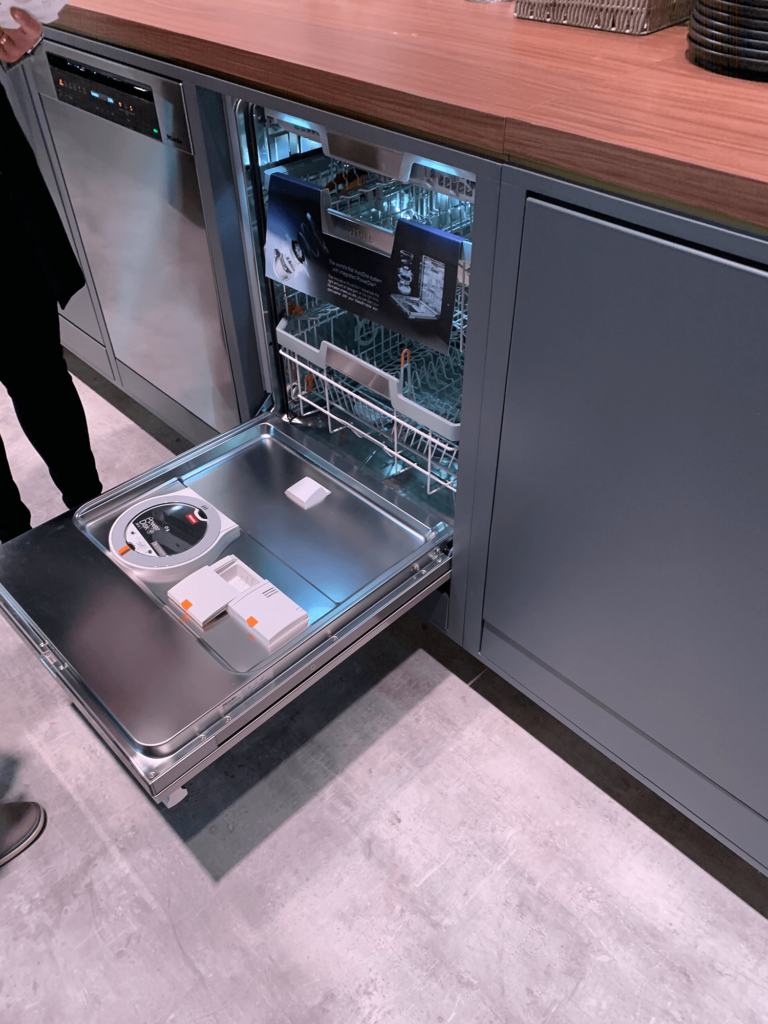 How can you capitalize on these latest trends while also creating a space that will stand the test of time? Contact us today and let our design staff show you how.