Hurricane Season Preparation 2022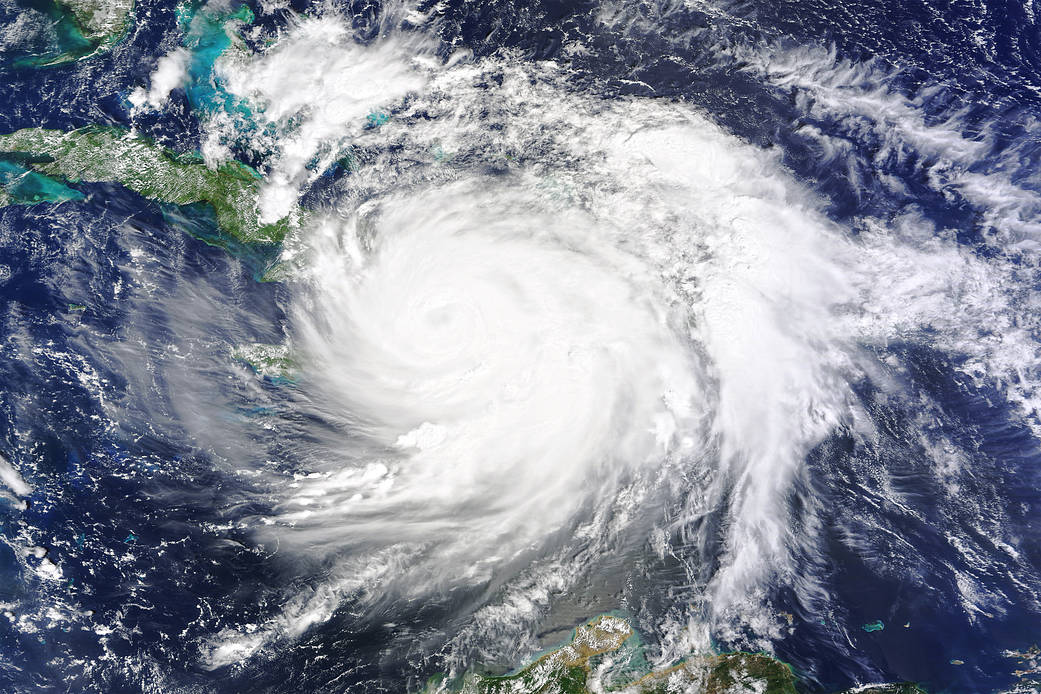 Hurricane Matthew 2016. Image Courtesy of NASA.
September 7, 2022-  In the past decade, North Carolinians have seen several hurricanes widely impact the state. More notably, Hurricane Matthew, a category 5 hurricane, caused widespread damage across the East Coast in late September and early October of 2016. Flooding from record setting rainfall affected both Carolinas. Many of the fatalities from Hurricane Matthew resulted from flooded roadways. Flood damage caused by Hurricane Matthew is estimated to have costed $1.5 Billion in North Carolina alone.
Living off of the east coast, it is always important to be prepared if a hurricane is expected to impact North Carolina. Hurricane season lasts from June 1st through November 30th in the Atlantic. Here are a couple of steps to take in order to stay prepared during the hurricane season:
A list of emergency contacts should be created and available in the household.
Locate your nearest emergency shelters. Take any pets into consideration when locating emergency shelters and ensure that they are pet friendly.
Store emergency supplies, such as food, water, first aid kits, medicine, and power supplies. Personal documents should be kept in a safe place as well. Inform household members where these supplies and items are located.
Prepare emergency kits/supplies for pets.
Stay informed of hurricane watches and warnings.
Ensure transportation is available and store emergency kits in any personal vehicles. Maintain adequate fuel levels in vehicles. Be advised of any evacuation routes.
Keep any loose items stored and out of your yard.
Cover windows with plywood or use storm shutters to prevent windows from shattering.
Evacuate or stay at home when advised by officials.
When evacuating, take routes suggested by authorities.
Take shelter in a safe place, away from windows, if it has been advised to shelter at home.
Discuss a plan and these safety steps with household/family members.
Additional information on hurricane preparation and safety can be found on the CDC's website.
References:
US Department of Commerce, NOAA. "Hurricane Matthew in the Carolinas: October 8, 2016." National Weather Service, NOAA's National Weather Service, 26 Aug. 2021,  https://www.weather.gov/ilm/Matthew.
"Preparing for a Hurricane or Other Tropical Storm." Centers for Disease Control and Prevention, Centers for Disease Control and Prevention, 1 Oct. 2019, https://www.cdc.gov/disasters/hurricanes/before.html.
Loff, Sarah. "Hurricane Matthew Hits Haiti." NASA, NASA, 5 Oct. 2016, https://www.nasa.gov/image-feature/hurricane-matthew-hits-haiti.