How GE is Futurizing the Kitchen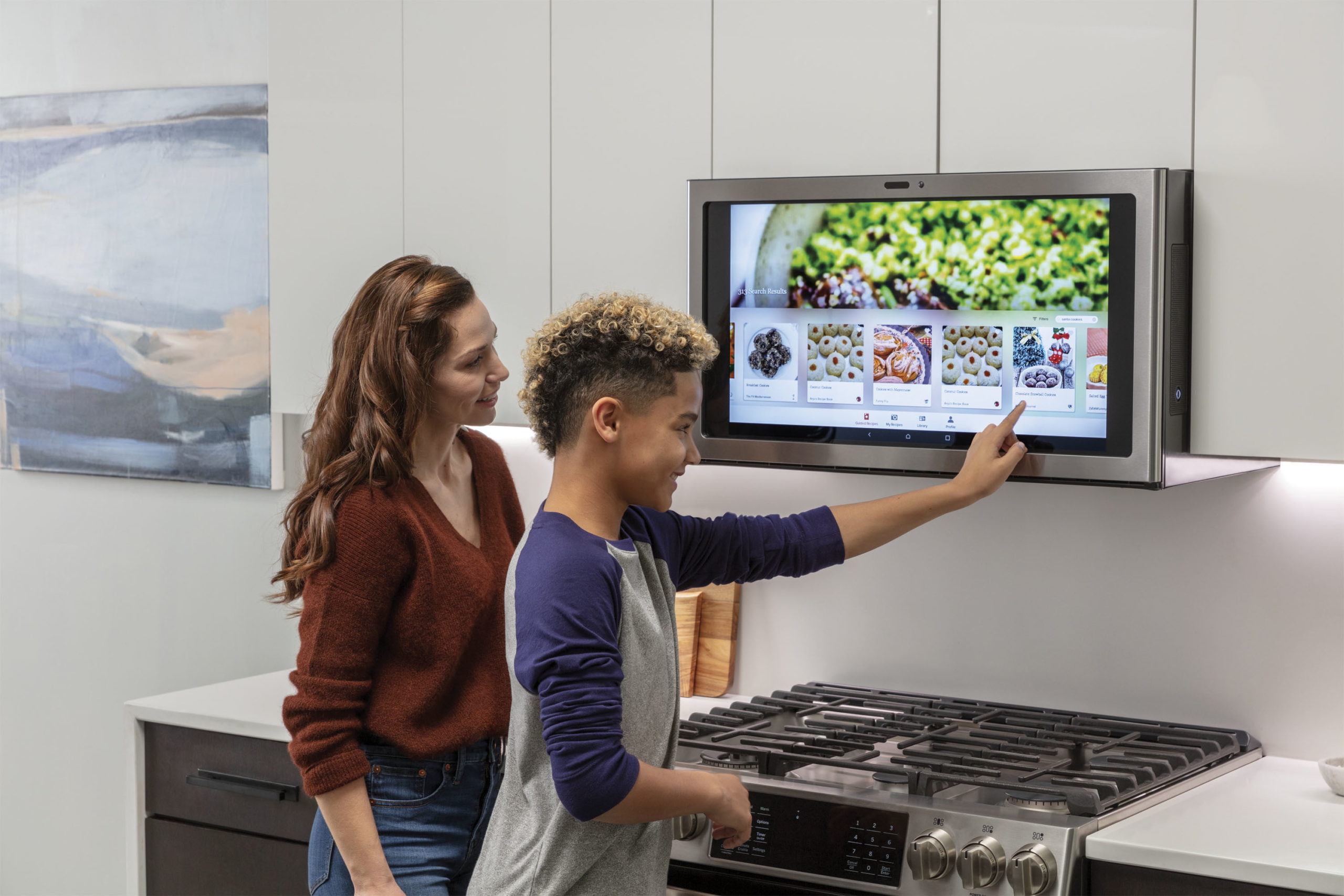 The Kitchen Hub
First introduced as a prototype at last year's Consumer Electronic Show (CES) in Las Vegas, GE Appliances turned heads with its new and improved Kitchen Hub at this year's CES. From early impressions, it's clear GE has invested considerable time and resources in improving this interactive smart kitchen and ventilation system.
The "hub" of the Kitchen Hub is housed on a 27-inch smart touch screen. The screen is built into a ventilation system that's designed to easily fit above a standard range. The technology features GE's highly praised GE Appliances U+ Connect platform, which features access to thousands of recipes through SideChef and access to entertainment options like Netflix.
A forward-facing camera lets you video chat with friends and family, and an overhead camera lets you snap a photo or video of your latest culinary dish.
"U+ Connect allows you to manage your smart home from one place," said Shawn Stover, vice president of SmartHome Solutions for GE Appliances," in a release. "You can preheat the oven, brew coffee, start the washer, play music, dim lights and more — all through the Hub."
GE is preparing to the bring the product to market in May of 2019, at a cost ranging from $1,200 to $1,400. This is a big leap forward in kitchen appliances, and we're excited to see this technology continue to develop.