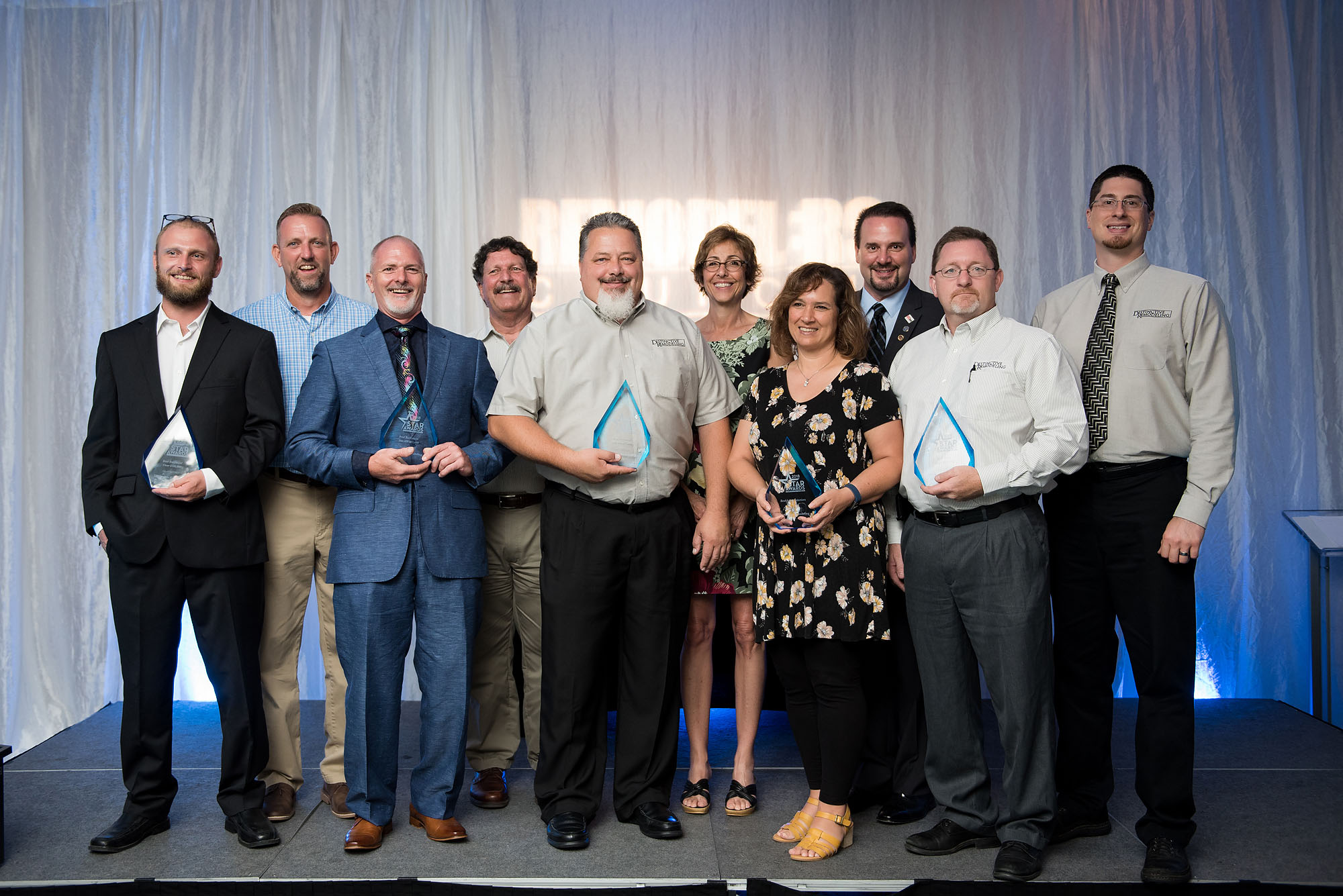 We had a great night on Thursday August 16th, coming home with 5 STAR Awards. The categories we won were as follows:
Best Bathroom $40,000 – $55,000
Best Basement $50,000 – $75,000
Best Basement Over $100,000
Best Select Interior
Best Attic Over $100,000
Winning 5 out of 7 entries is very good, although we don't like to lose any of them. It was nice to have Nancy & Jim Riviere there to celebrate with us, and to see 2 of their 3 entries win. The attic project we did for Marc Levinson & Chris Beam won both of their entries and had 3 perfect scores. One of the judges recommended that we enter that in the national Best of American Living Awards. We will keep you posted on how we do with that one. And finally, the wine cellar we did for John Adams, MD won for Best Basement. Thanks to all of our homeowners that allowed us to enter projects and congratulations to them, and our entire Distinctive Remodeling team for jobs done well. Keith Kamphuis was project manager on projects that won 3 awards, and Mike Plower was project manager on the project that won the other 2. Thanks to Leslie Cohen and Stephanie Ferguson for designing some great projects.