Before & After: Aqua Flow Kitchen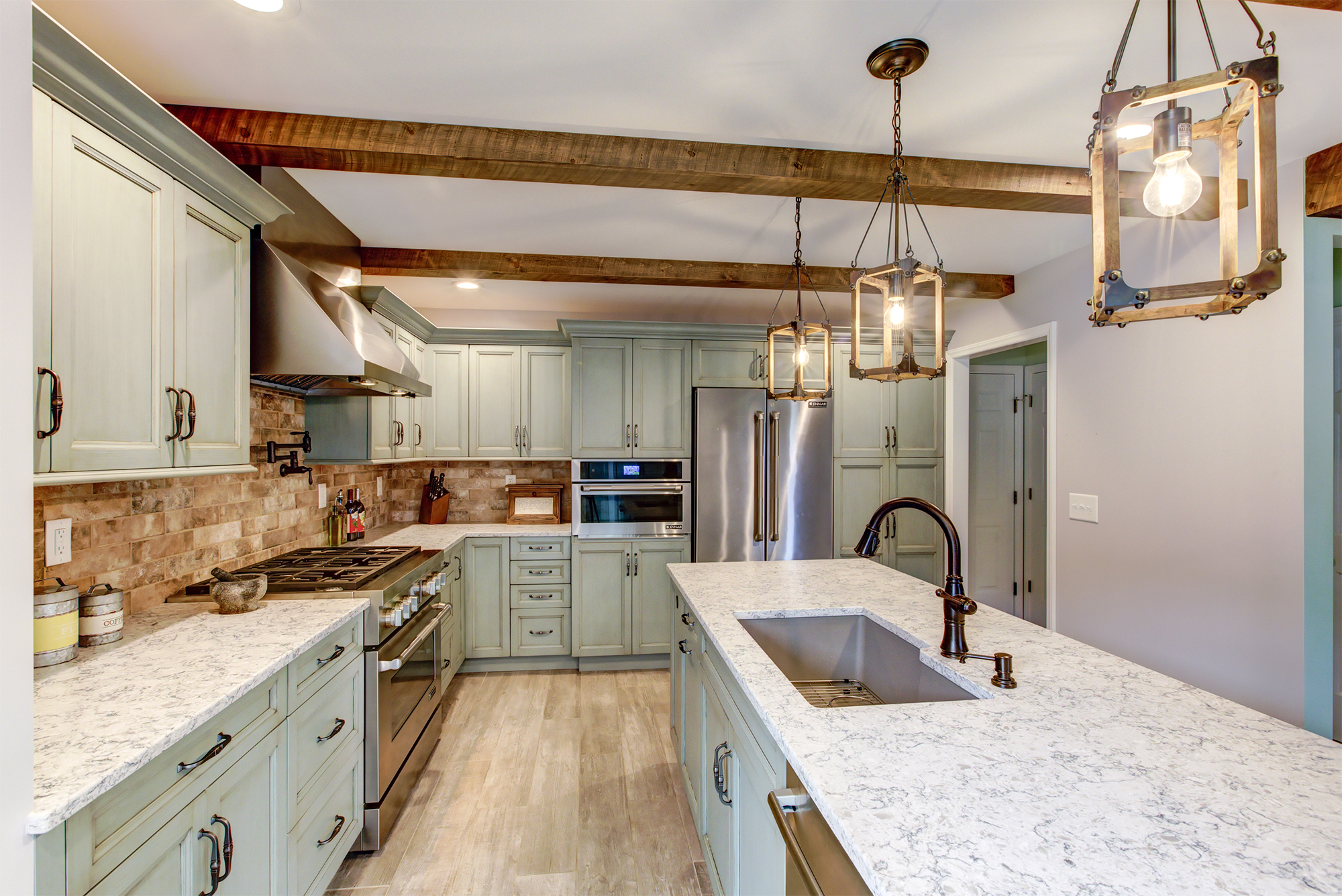 Designed by Leslie Cohen
Director of Design
We recently finished this kitchen remodel and just had to share it! This remodel features custom cabinets, beautiful countertops, and a new layout designed specifically for homeowner's lifestyle.
We're proud to announce this Kitchen remodel recently won a Special Feature Award from the Home Builders Association. Congratulations Leslie and a job well done!  A special thanks to the homeowners for allowing us to remodel their beautiful home.
Project Overview
The homeowners wanted a full kitchen remodel with the intent of changing how they used their kitchen space. They love to cook! However, their existing kitchen layout limited how their family was using the space.
The kitchen was seriously lacking in counter space and storage, and their appliances didn't meet their cooking needs.
The adjacent room was not being used for dining. Instead it used for storage of small appliances and other items that would not fit in the kitchen.
A New Flow
The clients decided to remove the wall between the kitchen and dining room, allowing for additional counter space and storage. "One of the biggest challenges was deciding on seating," Leslie explains, "The clients did not want a dining table. They wanted social seating and tv viewing seating."
The removal of this barrier allowed for more natural socialization and easy TV viewing right from the breakfast bar.
With all this open space and a fairly low ceiling, rustic beams were added for definition and to create a sense of a higher ceiling. Practical Silestone quartz counters make for easy maintenance and contrasts beautifully with the cabinets.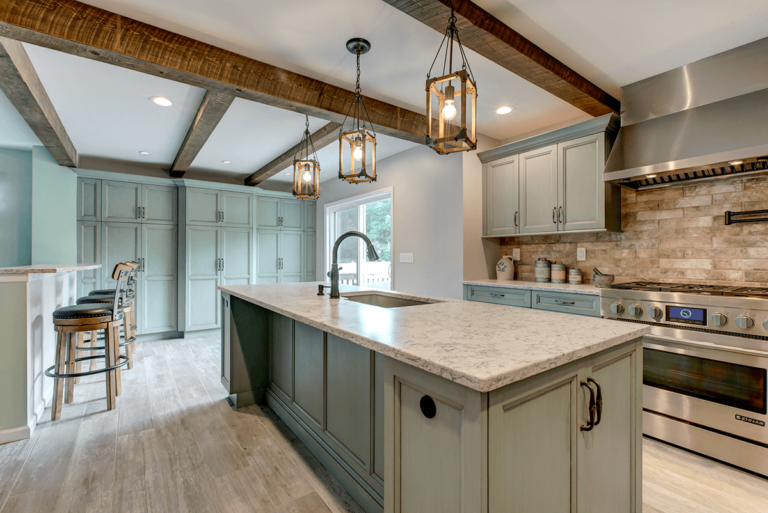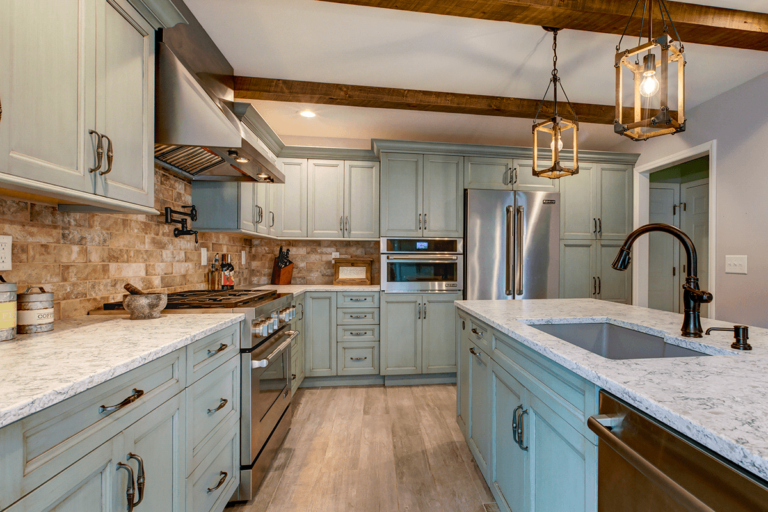 A large island creates an easy flow around the room and a large work area. Porcelain tile plank floors handle dog and people traffic. Speaking of dogs – the dog bowls are set in Silestone on the end of the island cabinets!
The homeowners also decided to upgrade their existing outdated appliances. They decided on the latest in luxury appliances from JennAir, selected directly from Distinctive Kitchen & Appliance World, our Kitchen Design Studio & Appliance Showroom.
Client Feedback
Now here we are in our new kitchen. My wife and I have room to move and share time cooking together. This cohesive team brought the vision in our heads to life. This company works hand in hand to make sure this is the kitchen you want. They took an area that was too small and combined with a room of dead space to give us a kitchen we will be able to use for years.