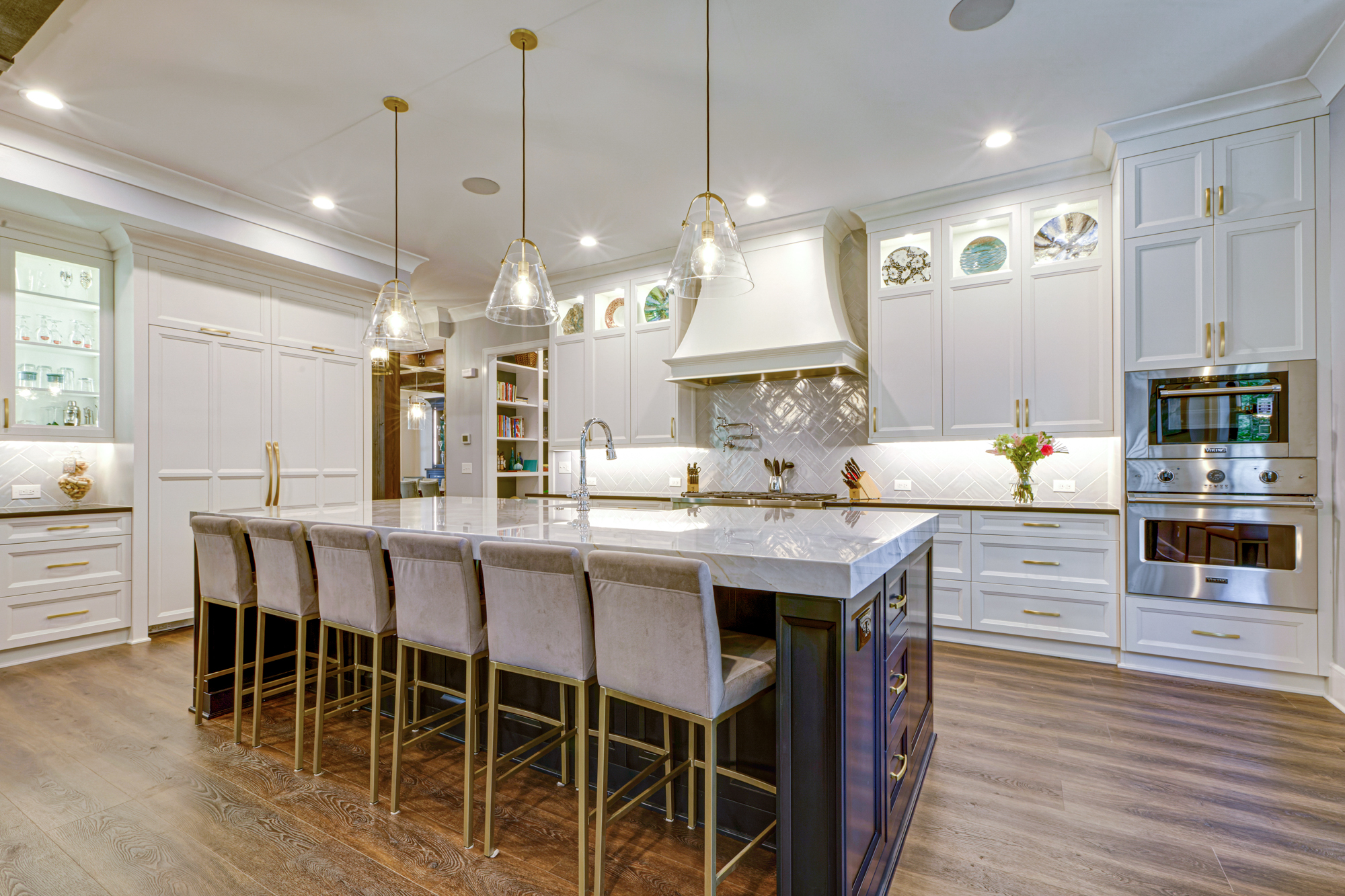 Eddie Casanave and his wife, Betsy, recently created their forever home. Their forever home, which is located on an 8+ acre property, had to be designed to accommodate them and their large family as time progresses. Eddie and Betsy decided to build Betsy's parents a house right beside theirs. They ensured that the main living spaces in their own house were large enough for their family gatherings. With this in mind, the Casanave home was transformed into a forever home.
A Kitchen Fit for a Chef: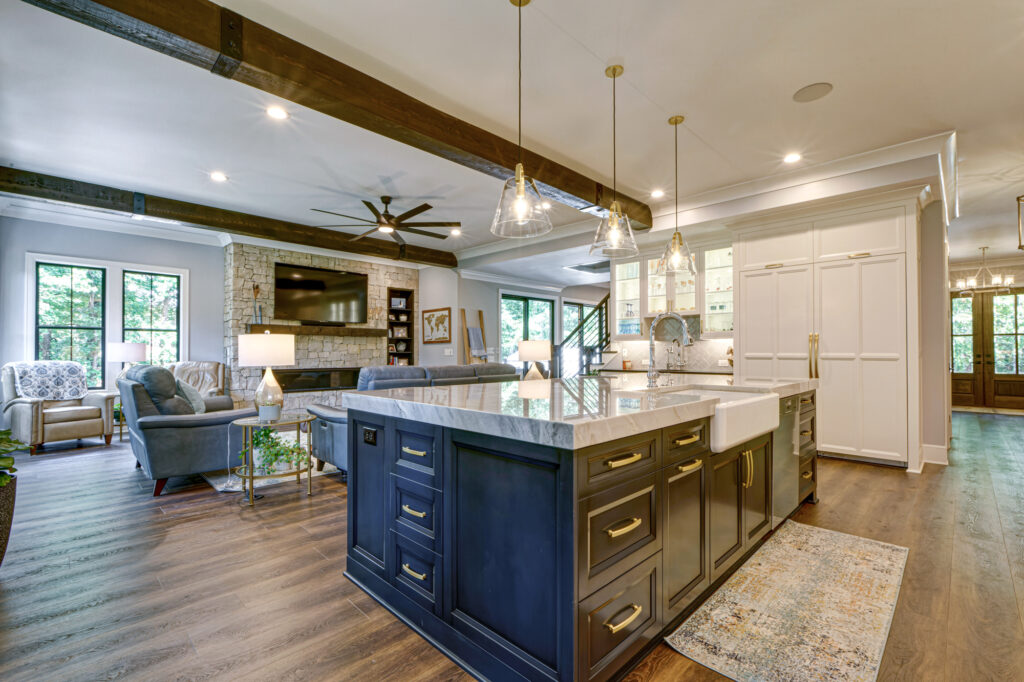 Eddie has a passion for cooking, so a large, open kitchen was a priority for this project. The kitchen features a large quartz island, which is ideal for entertaining guests and preparing meals simultaneously. Dacor, Viking, and Miele appliances were installed. The custom cabinets within the kitchen are from Elmwood Custom Cabinetry.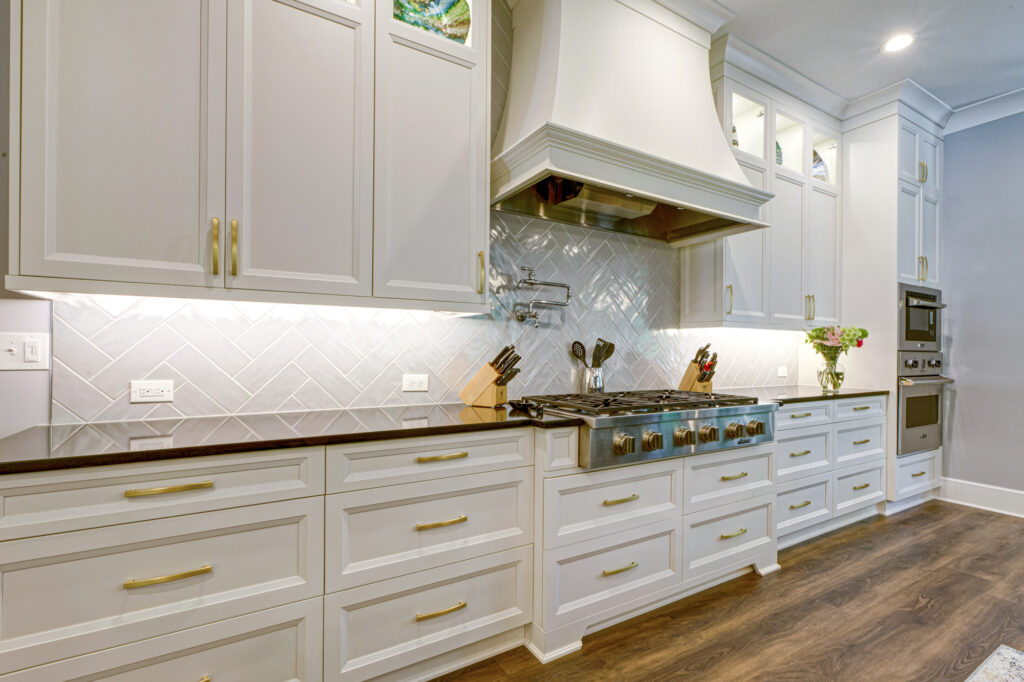 It is essential for a chef to have an organized pantry with a lot of storage space. So, a walk-in pantry was also created for this forever home.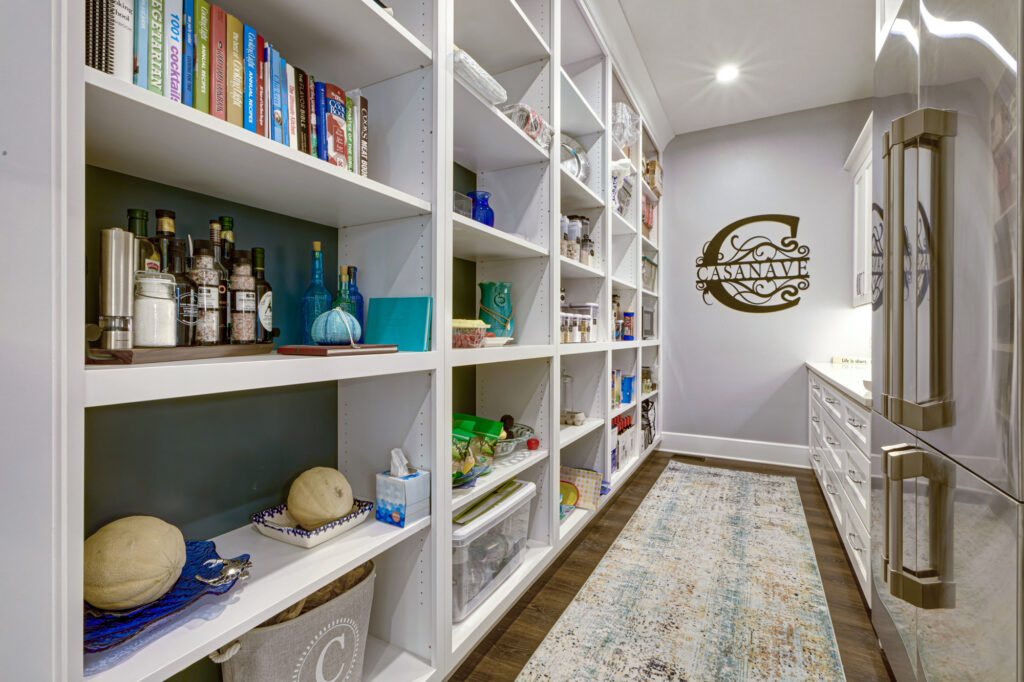 A Dining Room for Dinner Parties: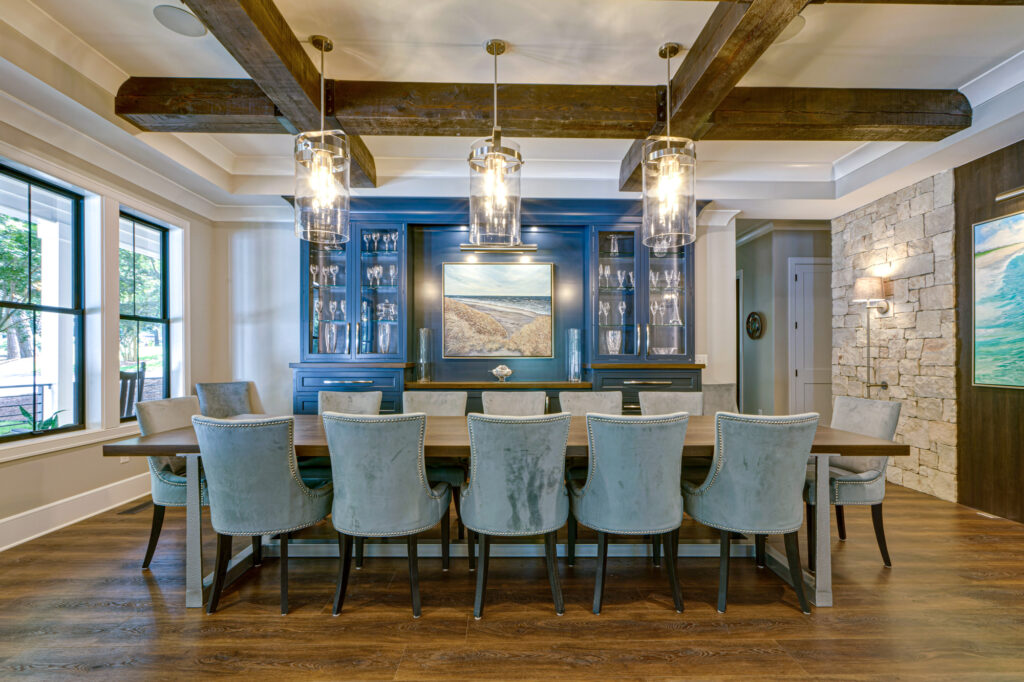 Wood beams and use of warmer toned lighting helped develop a cozy dining space that is also suitable for hosting larger dinner parties. They have ample square footage in their dining room that accommodates an elongated table.
Comforting Living Area:
A living area accentuated by wood beams, a wooden floating shelf, and a fireplace surrounded by a stone wall mirrors the comforting ambience from the dining area. A coffee table resembling drift-wood also gives this living area an inviting feel. A multitude of windows also gives guests an alluring view of the Casanave property.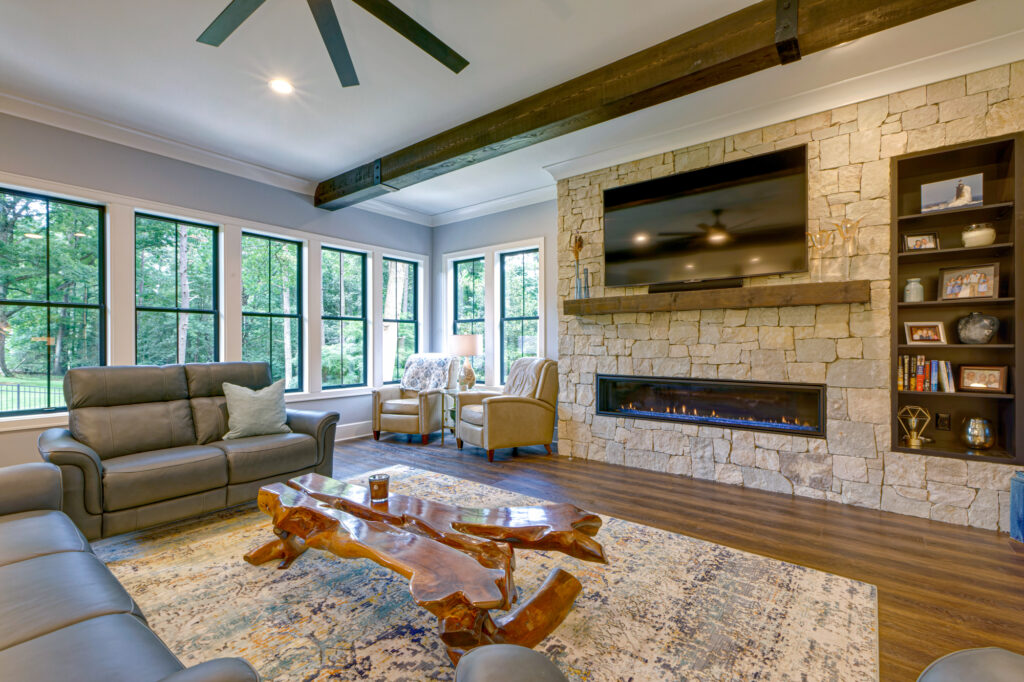 A Cherished Wine-Cellar:

A glass encasement displays the Casanaves' wine collection. This is a unique and pristine feature that will undoubtedly be a topic of conversation amongst guests.
Overview:
As can be seen, the Casanaves were successful in creating their forever home by opening the floor plan of their home, and creating inviting living areas to host their guests and family members. They were able to increase their home from 4,200 to a 6,300 sq. ft. Their home is also designed to become wheelchair accessible if needed. This redesigned home will allow the Casanave family to make many lasting memories.
Additional photos of this project can be viewed in our 2022 Remodeling Awards article, Casanave Home (Before & After), which is linked below.
https://www.distinctiveremodeling.com/blog/2022-remodeling-awards-entry-casanave/