Caring for a Real Christmas Tree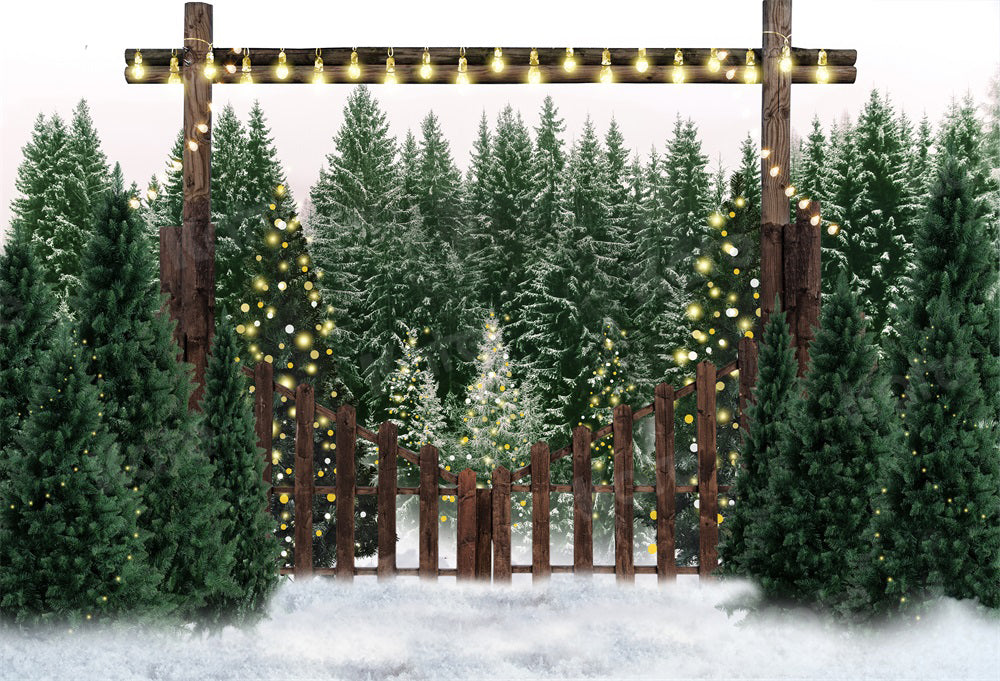 Have you decided to buy a real Christmas tree this year? Real Christmas trees can be appealing to have in your home as they can fill a room with their fragrance and often look fuller than faux trees. Christmas trees are of the Fir tree genus. Noble Fir, Fraser Fir, and Balsam Fir are some of the most common species of Christmas trees. These trees do require care once you bring them home.
1. Storage of your Christmas Tree
If you do not immediately bring your Christmas tree inside of your home, your tree should be stored in a sheltered and unheated area. The tree trunk should be placed inside of a container of water. This will prevent sap from forming on the tree sump and potentially obstructing your tree from absorbing water.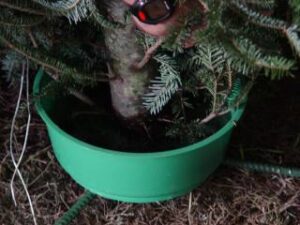 2. Setting Up your Christmas Tree
Do you know where you are going to place your Christmas tree inside your home? Great! Before bringing your tree inside, clear the area where you would like to place your tree. Additionally, when you are bringing your tree inside, be sure to protect your flooring or carpet. Place your Christmas tree in a stand and secure the stand. Fill the base of the stand with water.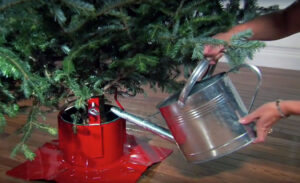 3. Maintaining your Christmas Tree
Once you have set up your Christmas tree, it needs to be watered to be kept fresh. A tree can absorb a substantial amount of water within the initial 24 hours of it being cut. You should keep the tree stand filled with water as dried sap can form on the base of the stump. Again, this sap will prevent the tree from absorbing water. This sap can form in four to six hours if the water in the stand drops below the base of the tree. If a layer of dried sap forms on the base of your Christmas tree, another cut into the tree's base will need to be made. Maintaining the water levels in your tree's stand will keep your tree fresh, prevent the tree's needles from falling, and maintain the fragrance of the Christmas tree.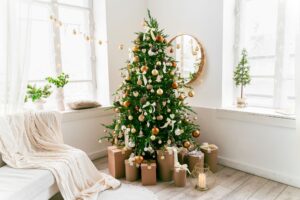 Tip: Ensure your tree is not in close proximity to a heat source. Heat sources can increase the rate of evaporation and decrease the amount of moisture your tree has.
References
"How to Care for Your Real Christmas Tree – Hicks Nurseries." Hicks Nurseries, 20 Dec. 2019, https://hicksnurseries.com/christmas-trees/care-real-christmas-tree/.
"16 Types of Christmas Trees." ProFlowers Blog, 3 Aug. 2021, https://www.proflowers.com/blog/16-types-of-christmas-trees.
"Proper Christmas Tree Care." MNCTA, https://mncta.com/tree-care.