Best Practices for Remodeling Your Home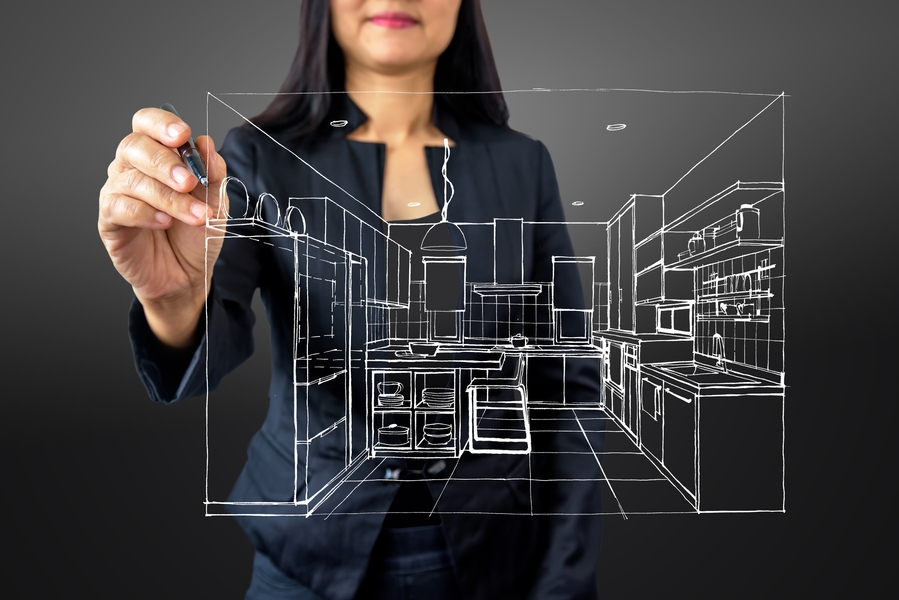 With so many of us currently spending more time at home, you may have noticed that your kitchen, bathroom and other rooms could benefit from a remodel. It's no wonder that a recent Houzz.com survey found that nearly 80% of homeowners "are dreaming about changes that would help them enjoy their home more." Our team is dedicated to helping convert those dreams into realities.
Rely on Experts
The best thing you can do if you want to remodel your kitchen or bath is to obtain professional guidance from a remodeling firm. Renovating a kitchen or bath involves qualifying, coordinating and scheduling contractors, carpenters, plumbers, electricians, painters, tile installers and other trades to make a project run smoothly and avoid costly delays. Additionally, working with design professionals is a must if you're looking to improve the functionality of your space and make a distinctive design statement.
Many trade professionals like to install products that they are familiar with, not necessarily those that are best suited for your space or your design and aesthetic goals. Would you want a furniture delivery service to pick your couch because it was easy to deliver? Similarly, would you want your electrician to select your lighting because it's easy to install regardless of its aesthetics or performance capabilities?
The ability to focus on the right materials and finishes is another reason your kitchen or bath remodel will be best served by relying on professional guidance. There is no one-size-fits-all solution to renovating a kitchen or bath. The functionality and flow depend on the size and shape of the space and how you would like to use it. Similarly, the kitchen is the epicenter of the home. It serves multiple purposes that can bring years of pleasure. Designers are intimately familiar with products and capabilities that allow you to create your dream kitchen.
Quality Pays
Renovating a kitchen or bath is not something that you entertain regularly. It's a major investment. To help ensure that our clients obtain the return on investment they expect and deserve, we explain the value of investing in quality materials. High performing appliances, cabinetry and countertops that can withstand the test of time, quality hardware, fixtures and finishes are necessary to achieve the look, functionality and feel that you desire.
Our team can also provide valuable guidance regarding adequate storage to meet your needs and lifestyle. During initial meetings, you should expect your designer to ask lots of questions to help determine your wants, needs, dreams and budgets.
If you're ready to remodel your home and avoid common mistakes that are costly and time-consuming, give us a call at 919-772-3335 or send us a message here.