Before & After: An Outdated Family Home Gets A Modern Makeover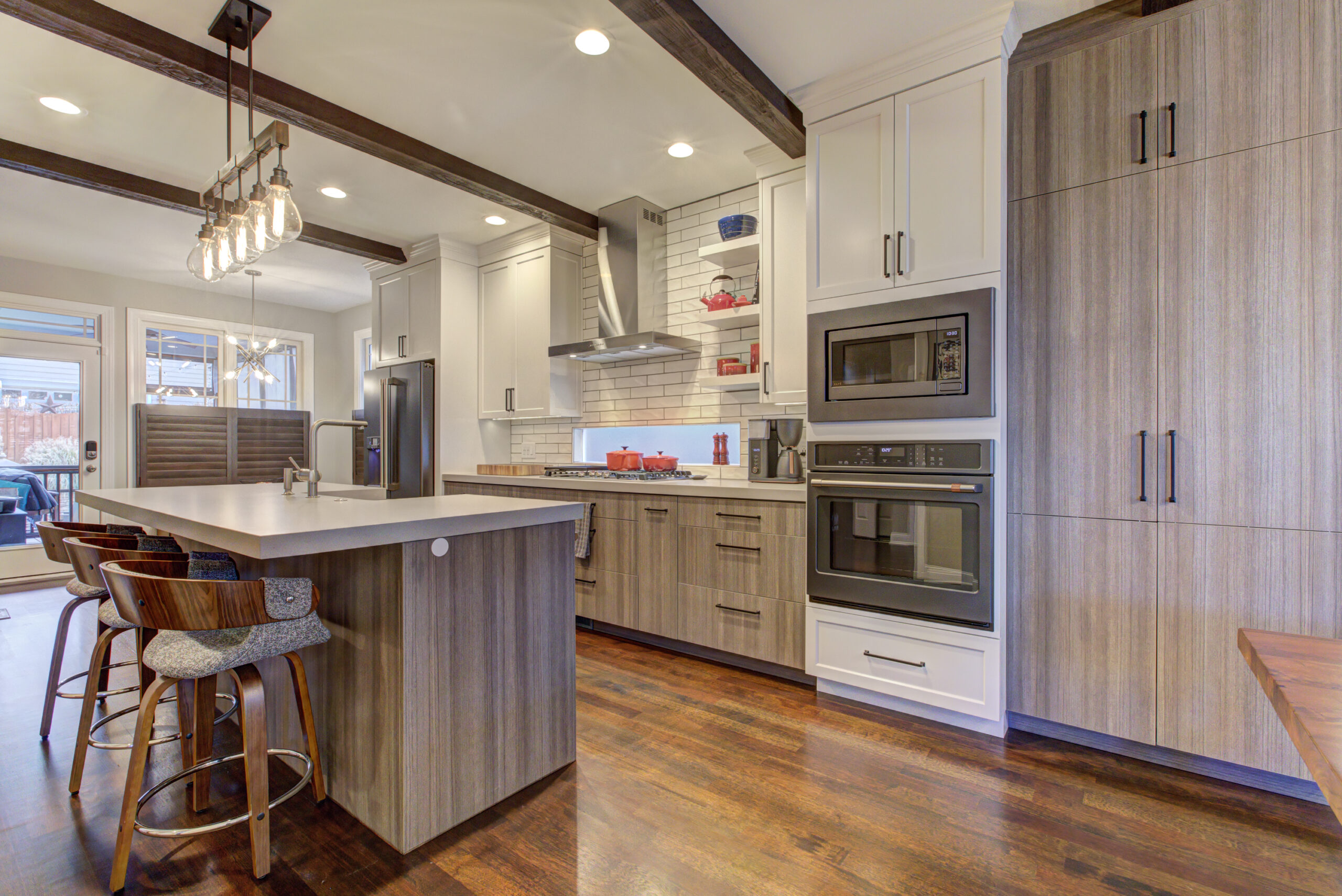 Updated with a mix of earthy textures and modern touches, this once cramped space was opened up using a unique, cohesive style.
Designer – Leslie Cohen
Project Manager – Bob Hillesland
Our team recently took on the task of transforming this space to better suit the homeowners lifestyle, and updated with modern functionality and aesthetics. Opening up the downstairs space was a major area of focus. The existing rooms were all separate from each other, which wasn't ideal for day-to-day interactions or entertaining guests.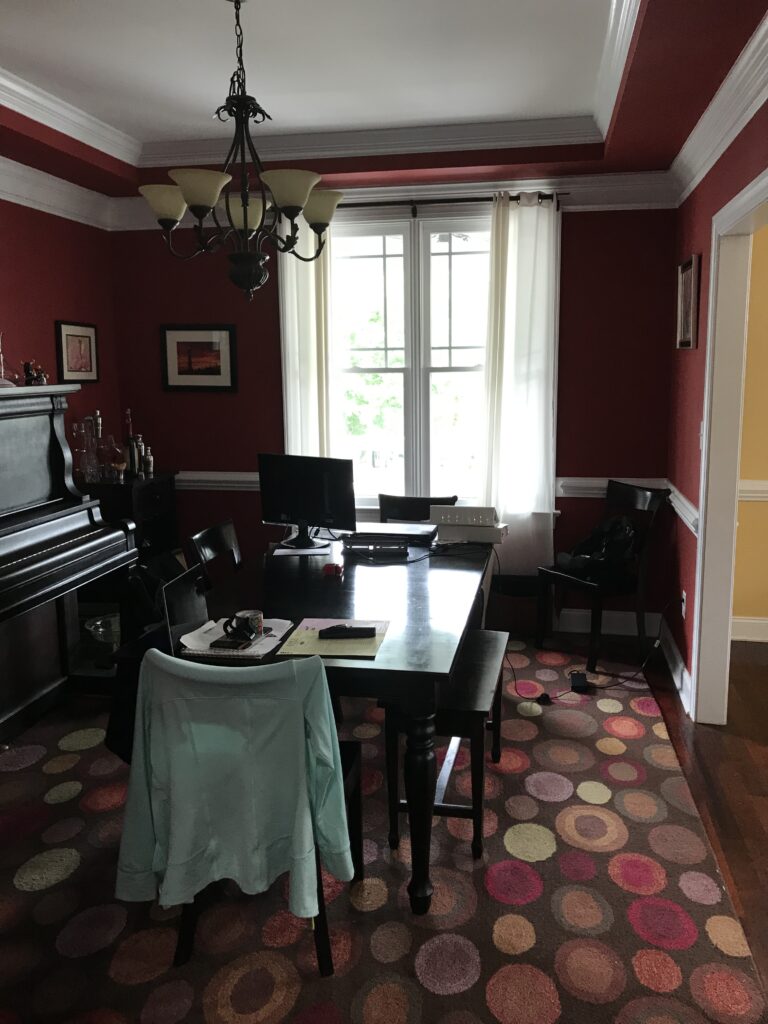 The formal dining room layout was outdated and felt isolated in the home.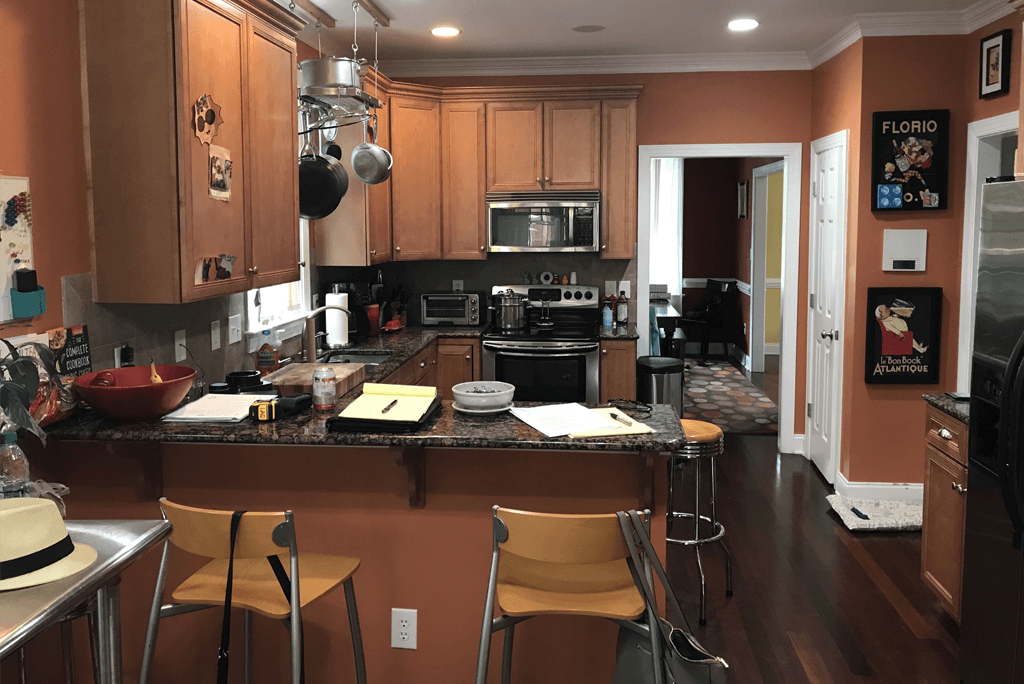 The u-shaped kitchen was small, dark, and cramped – all problematic for the homeowners who enjoy cooking.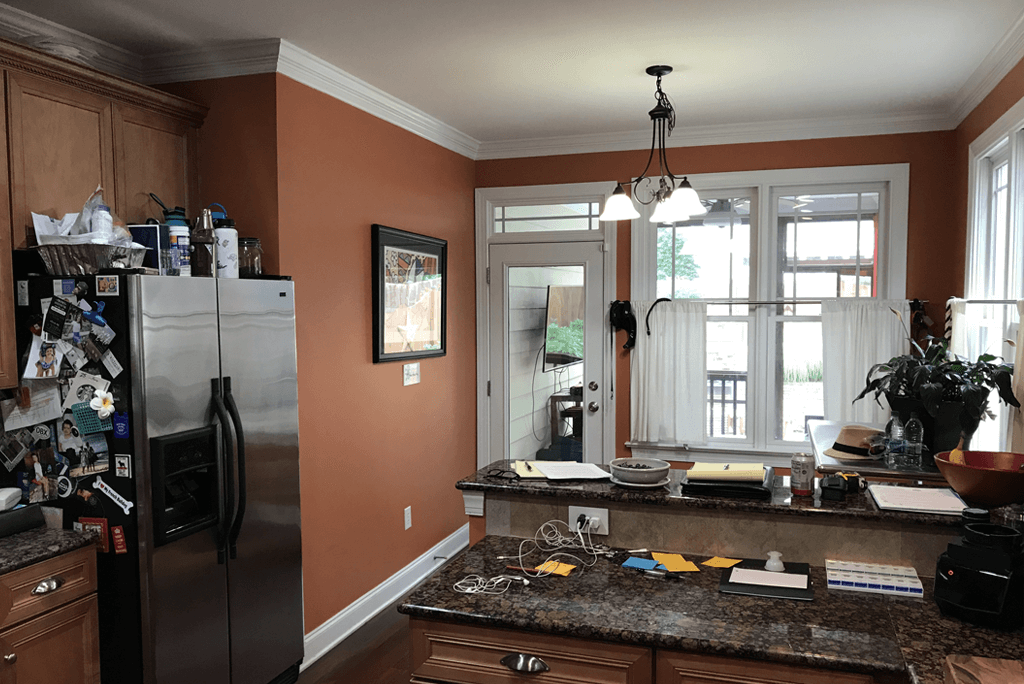 The lack of kitchen storage would lead to the countertops being cluttered with everyday items.
The homeowners first asked us if it was possible to open up the entire downstairs. Upon investigating, we discovered a downstairs wall that was key to the structural integrity of the home. Though it was possible to work around this with major construction, we arrived at a more elegant solution.
"There is such a thing at floor plans being too open. The space can become very echoey," says Leslie Cohen, lead designer of this remodel. "When spaces become too open, they lose that sense of privacy and coziness"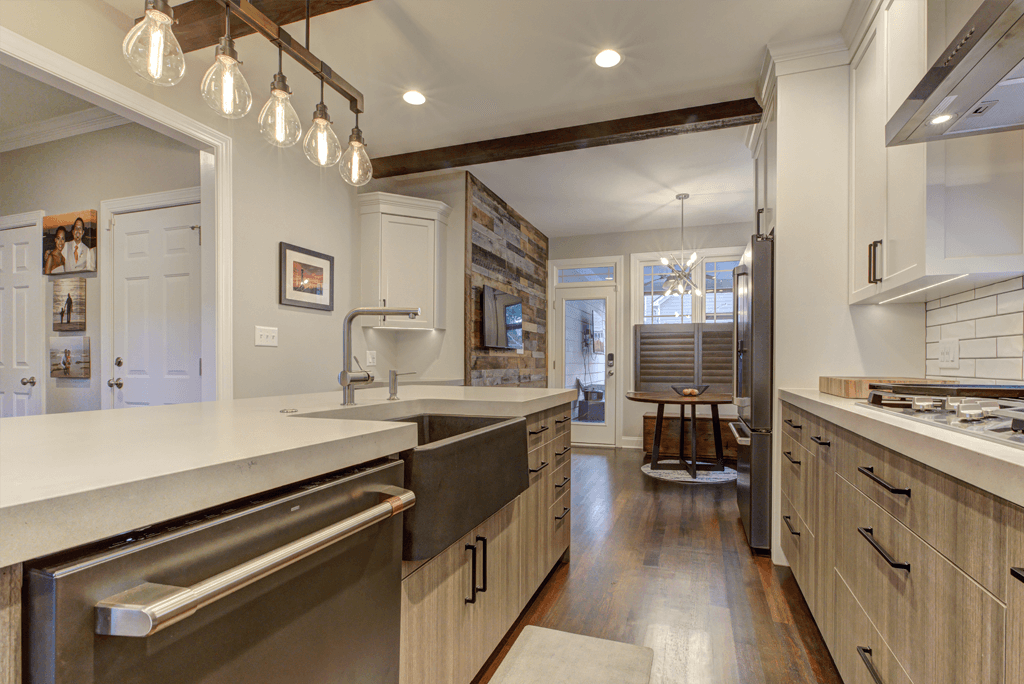 The homeowners elected to create larger openings between the living room, dining room and hallway.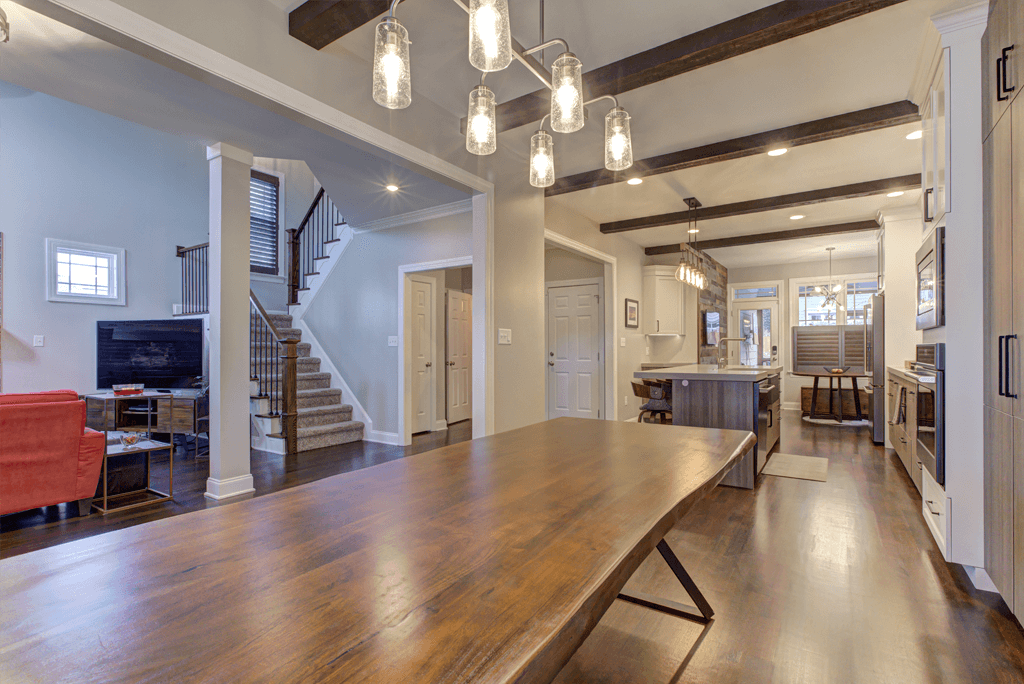 We wanted to maintain a sense of different spaces while still allowing for easy socializing.
The homeowners love the airy openness of the new space. The breakfast nook, formerly cramped in a corner, was now more accessible. Ample space in cabinets are now available, extending from the kitchen into the dining area.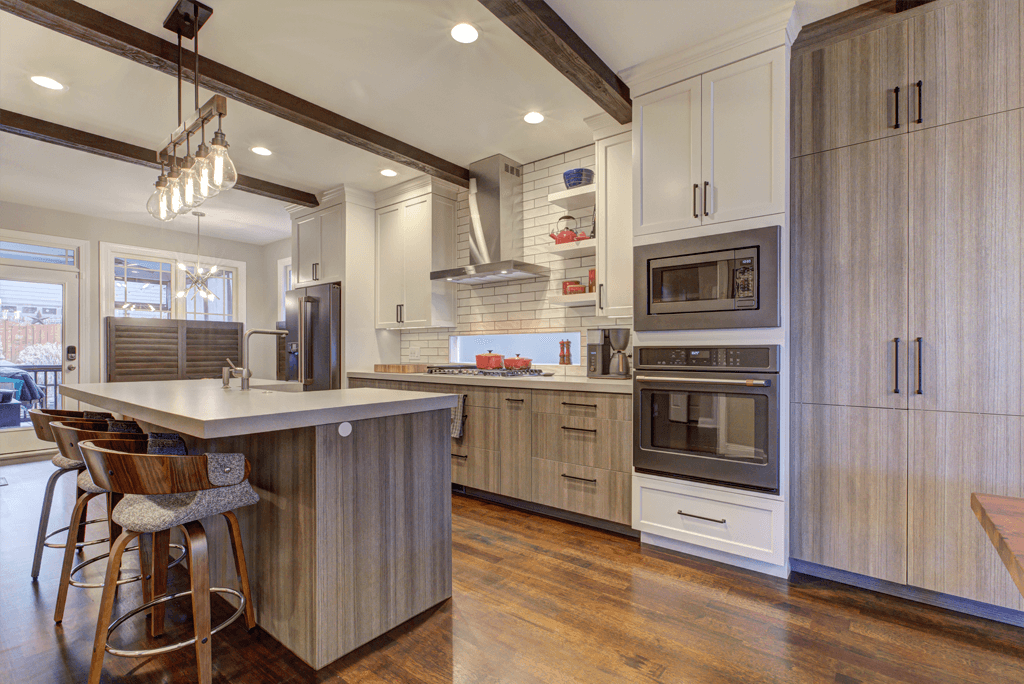 Note how the kitchen feels so much more inviting with increased natural light and the warm, earthy tones. A unique mix of Caesar stone countertops, white tile backsplash and reclaimed wood walls create a calming atmosphere.
A horizontal window was added into the backsplash and lets in tons of extra light into the room.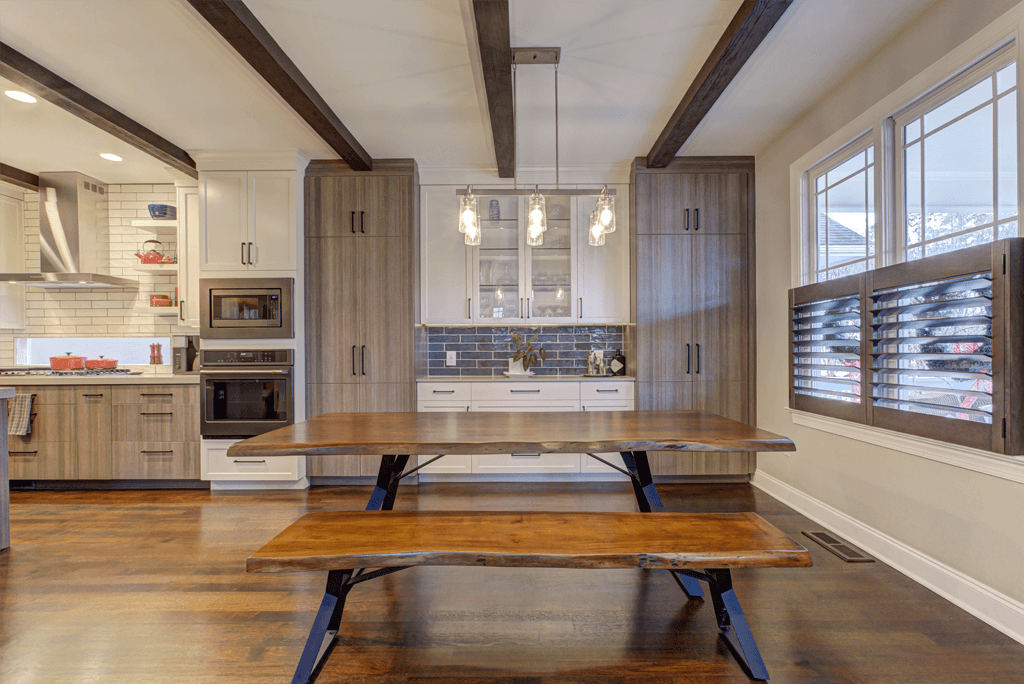 Wooden beams help create definition in the space, while also making the ceiling feel higher.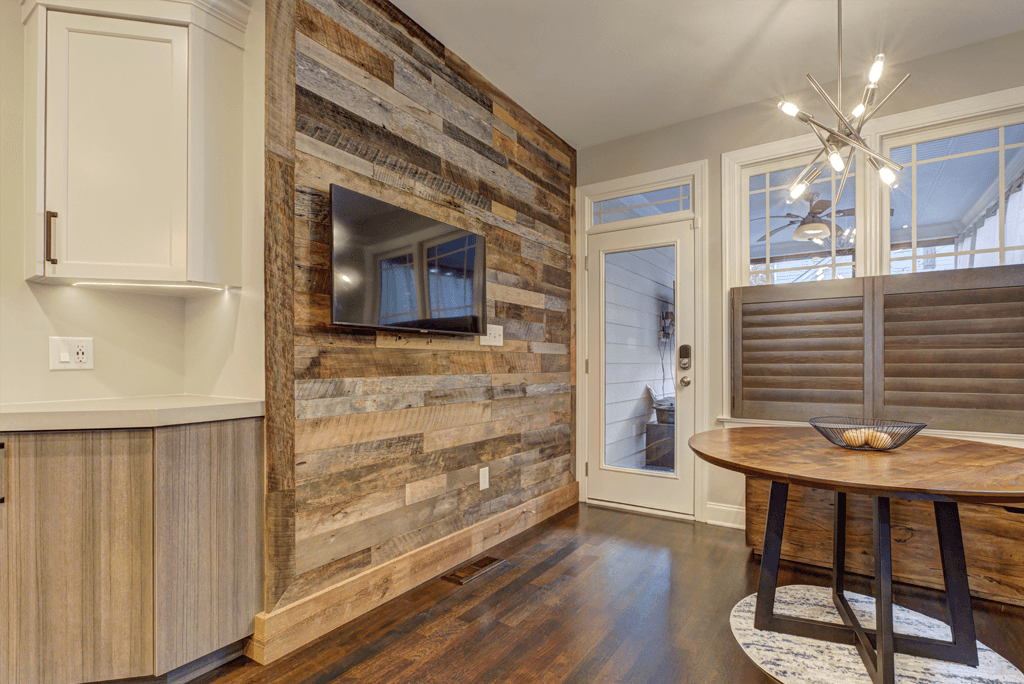 The reclaimed wood wall creates visual interest and adds an organic warmth.
Although there's a new found spaciousness in the home, there's subtle differences in each area. "All of these little details are important to help differentiate the spaces from each other," adds Leslie. "It's one of the client's favorite parts of the remodel. The mix of textures and materials really makes this home feel inviting now."