Before & After: A Wine Showcase With Modern Style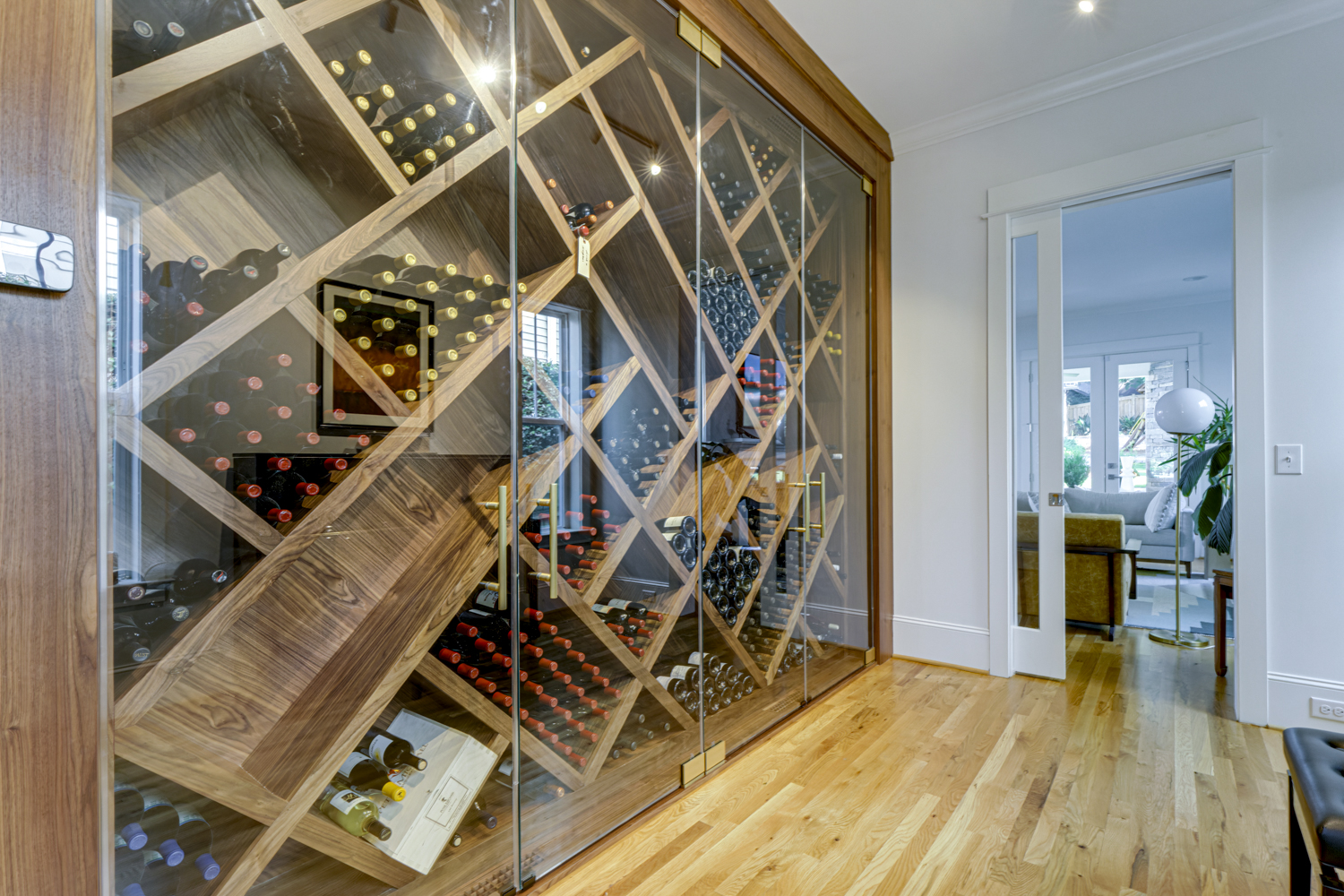 This is a recent wine cellar project that we completed. We also did an update to the client's home office.
The homeowner had first considered having the wine cellar in the garage, but after inspiration struck, decided it best to have it inside. The family entertains often, so they wanted a design that could showcase their collection and also easily access for guests.
Before: Wine Cellar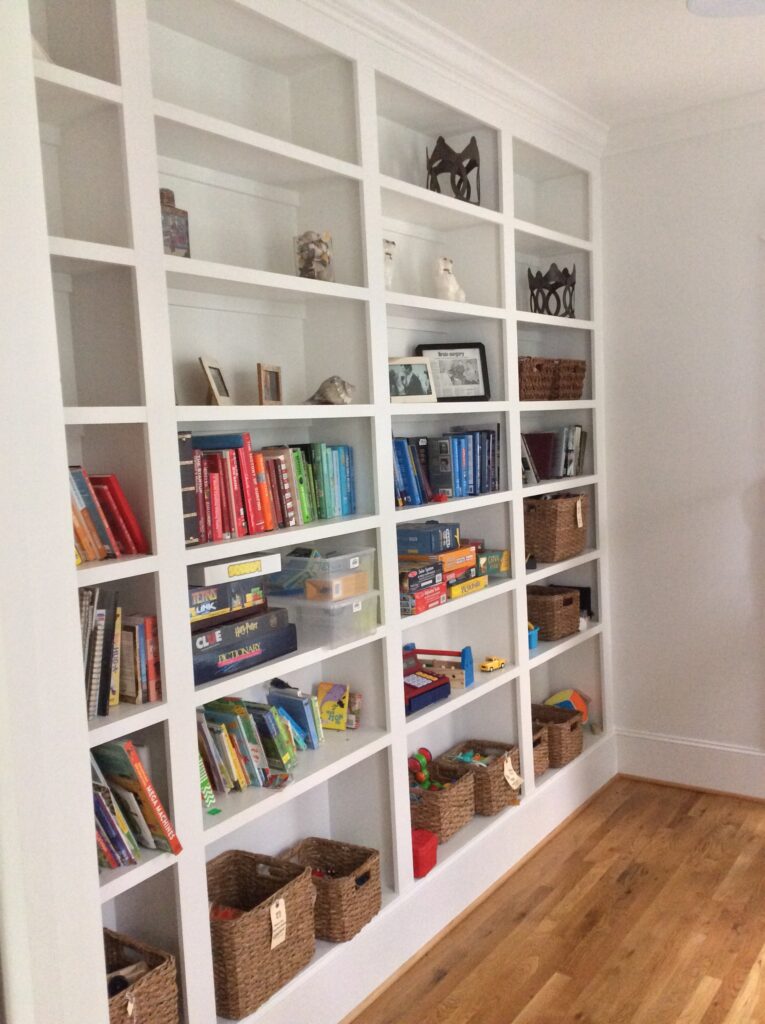 The bookshelves were removed and this became the new wine cellar area.
Inspiration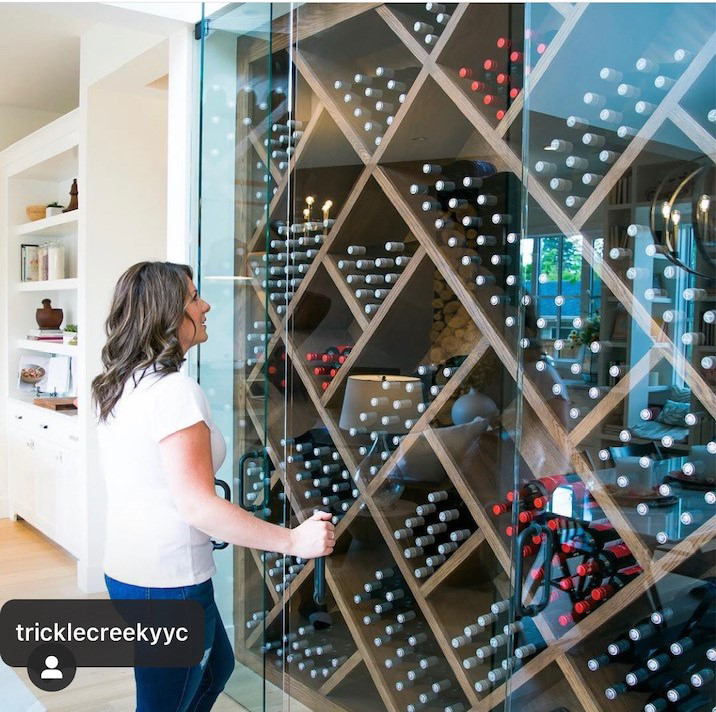 The Instagram post that inspired the client to begin the project. This racking style is great for organizing different bottles in a unique, modern style.
In Process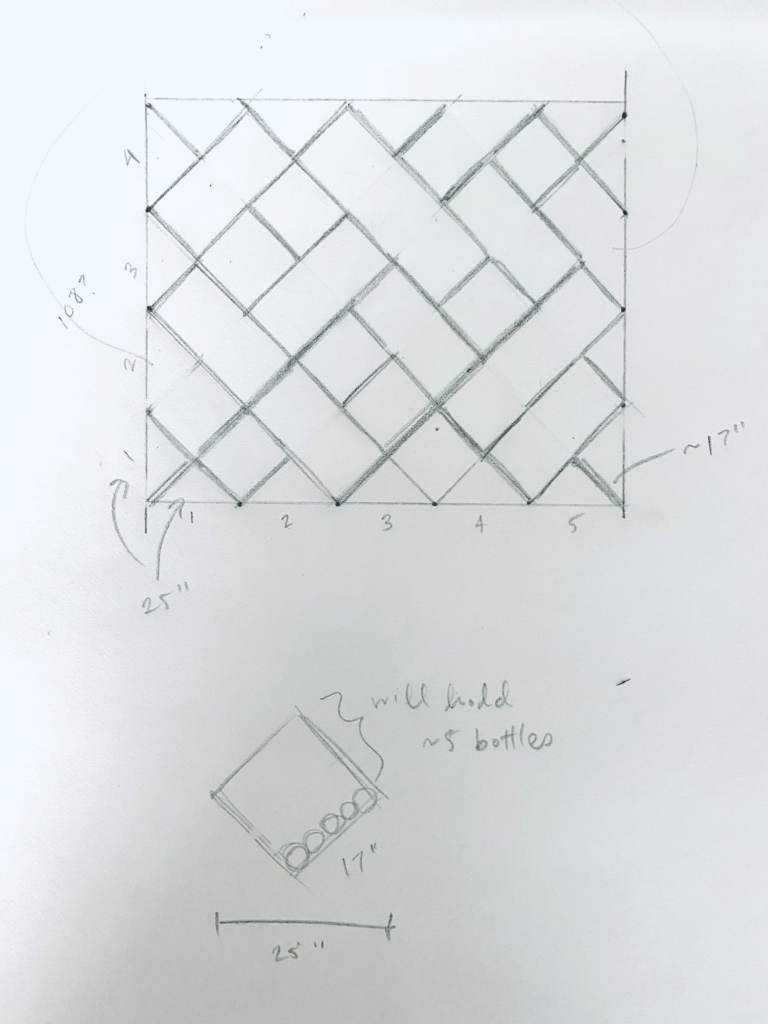 An initial sketch of the wine shelving.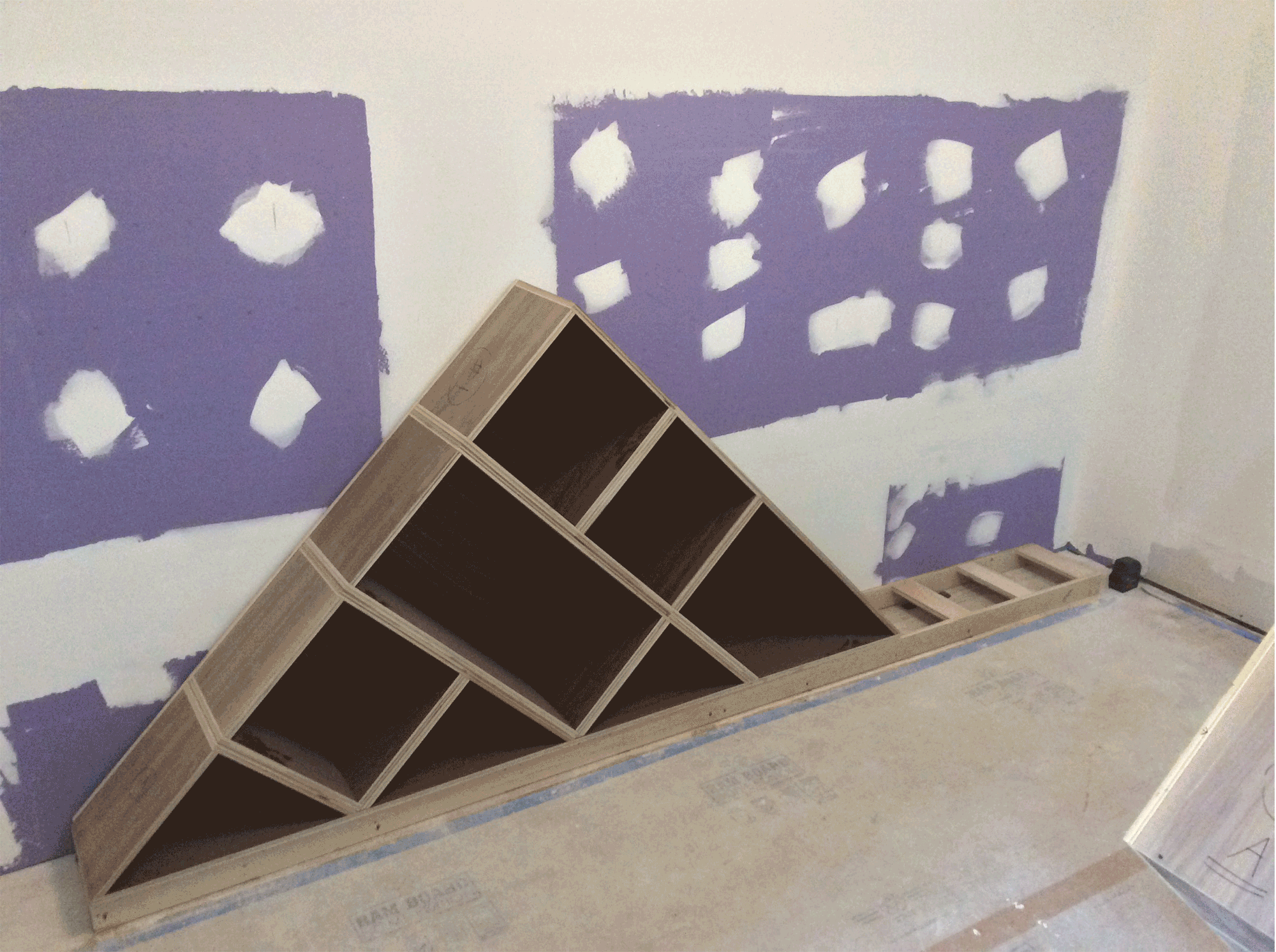 After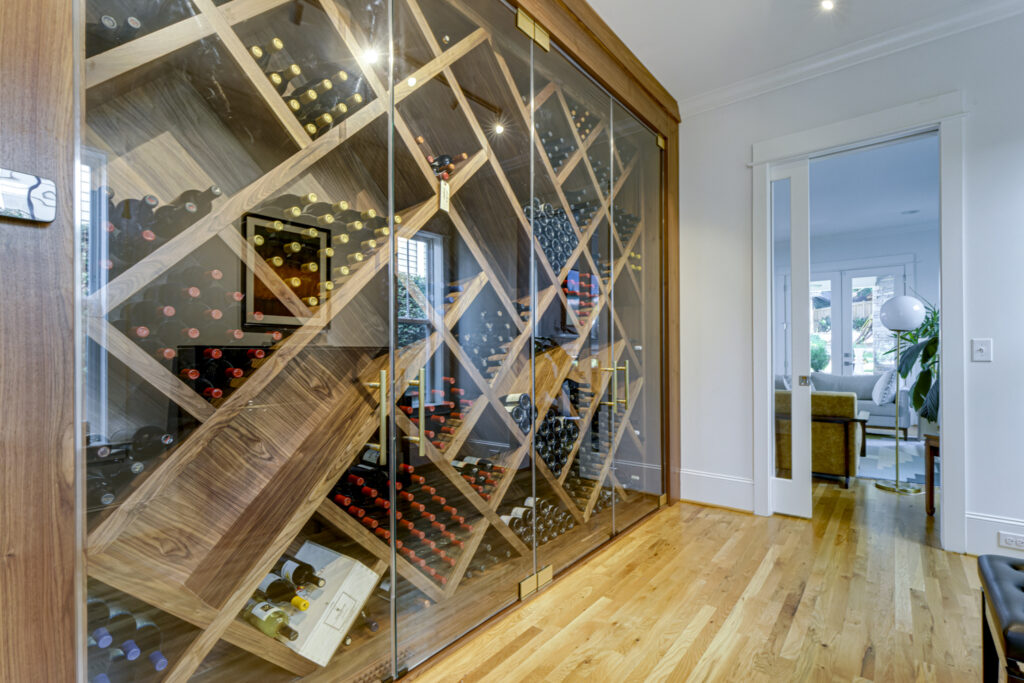 The final result was stunning and homeowners love their new wine area. The entire space is insulated and temperature regulated for ideal wine storage.
The shelving can support up to 900 bottles.
Before: Home Office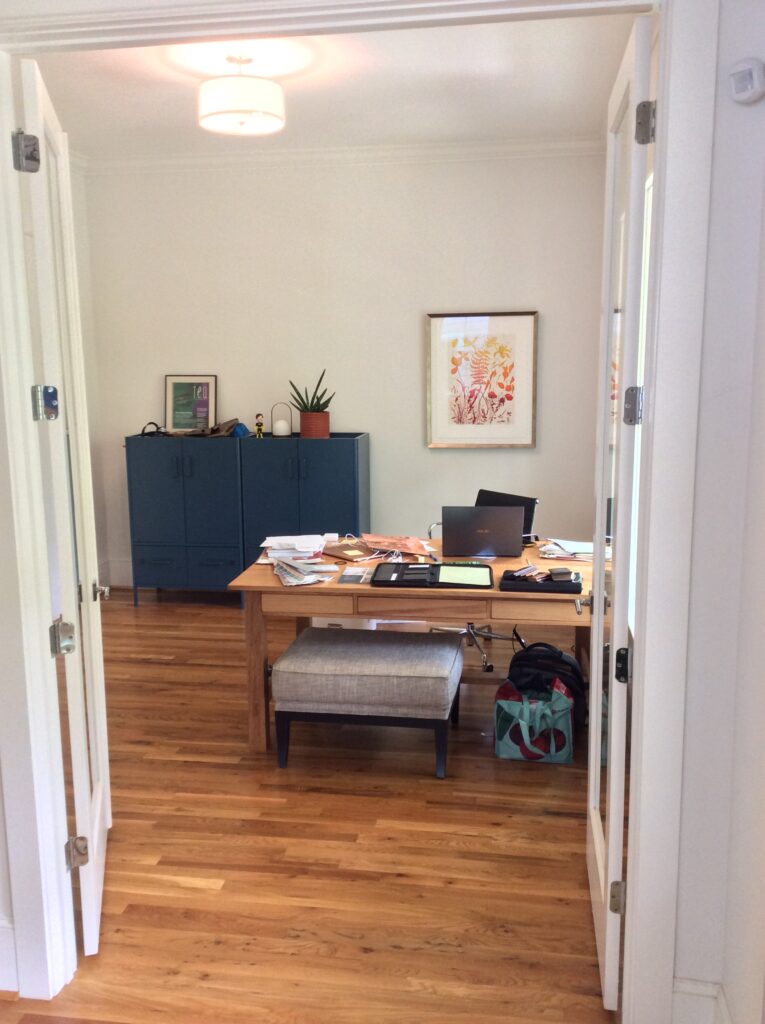 The entrance into the home office. The client wanted a more transitional style for the space with expanded storage.
Inspiration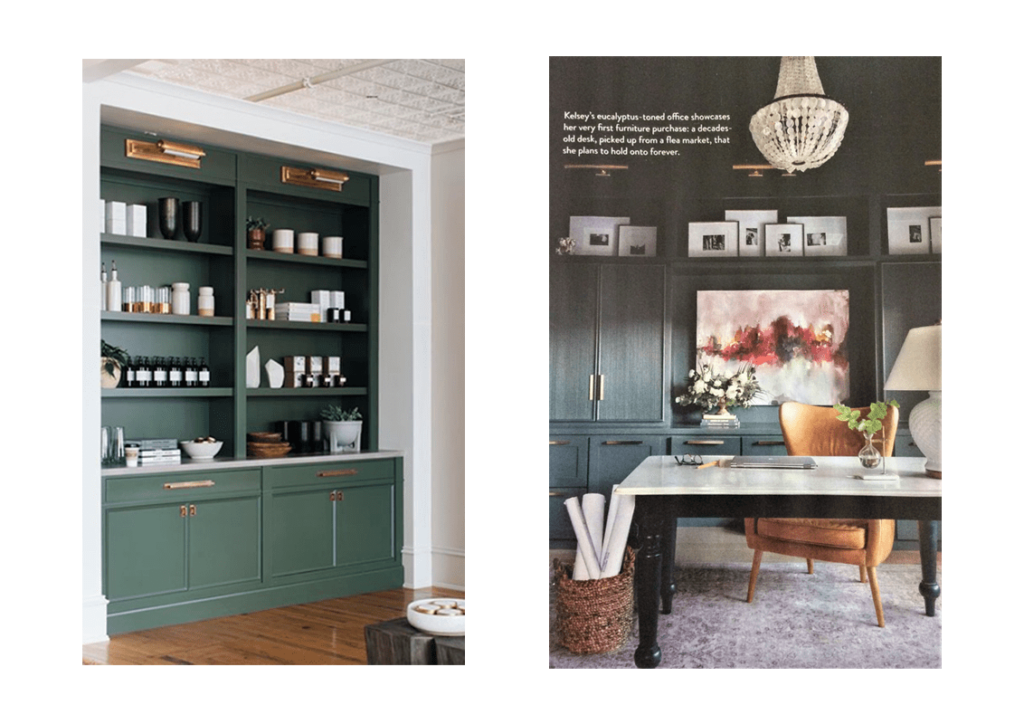 The client decided on a built-in shelving system for the extra storage. A natural green color was the top choice, which has been a very popular design choice recently.
After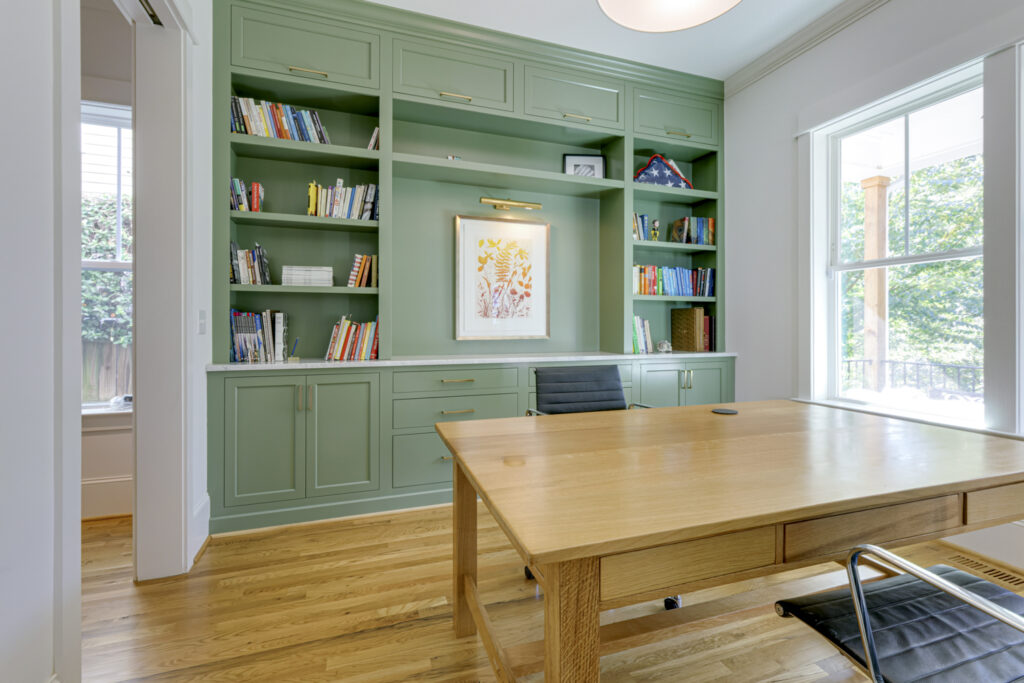 The built-in shelving elevates the room to a new level. A calming green hue was the perfect contrast to the natural wood and organic feel of the room.