5 Tips To Make Your Bathroom Feel Bigger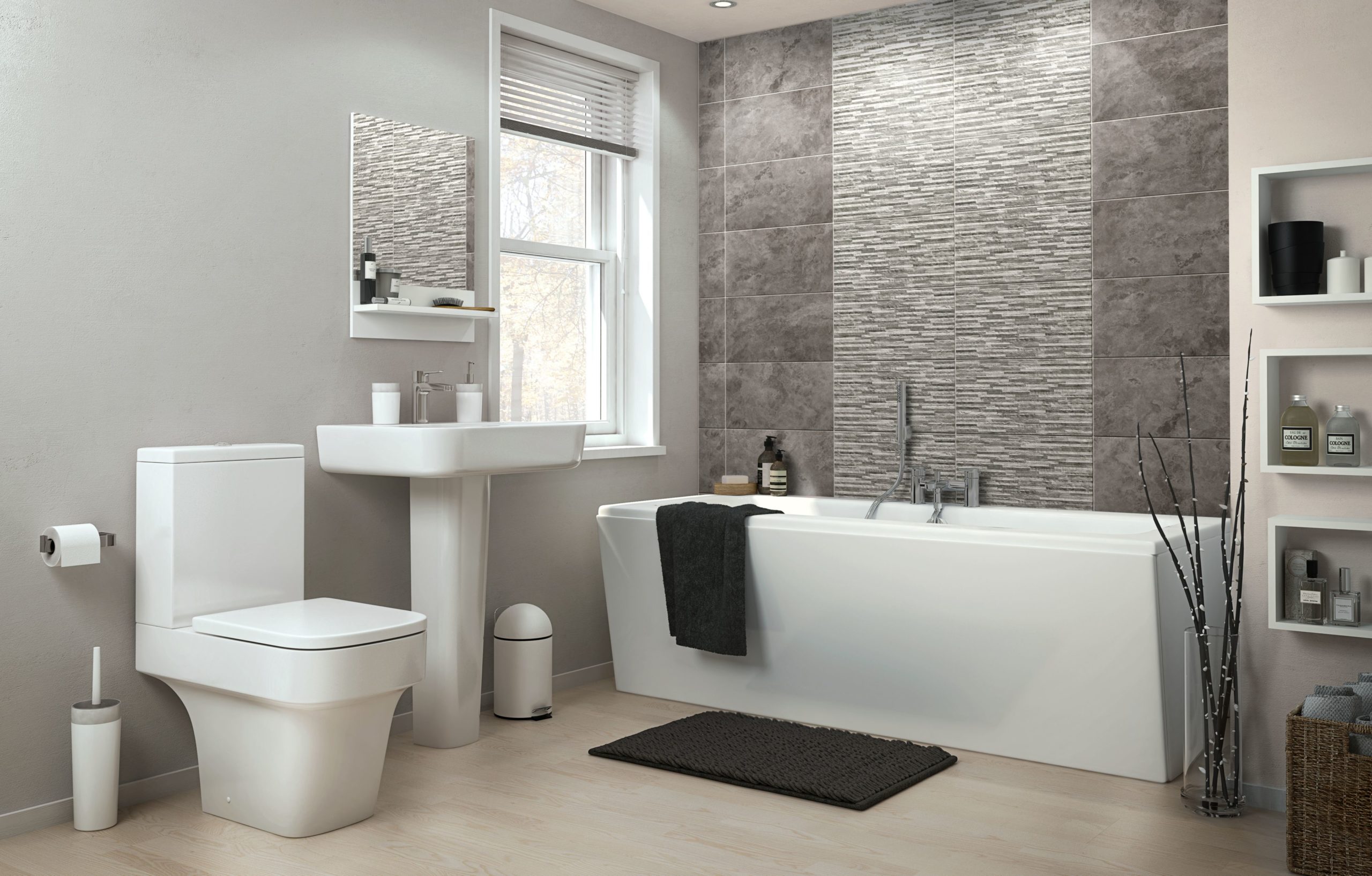 Utilizing a bathroom's space well can be challenging, but it's not impossible. In addition to bathroom remodeling, some styling and organization can really help your bathroom feel more spacious.
1
Stay Balanced
While tiled floors can provide beautiful details, it's also important to balance those details with more simple designs for the walls. Excess room details can make the room feel smaller than it actually is.
2
More Mirrors
Don't be afraid of using large mirrors in your bathroom. A giant mirror over a tub can help create the illusion of a larger space. Oval mirrors are also a great choice since they stretch upwards, making ceilings feel taller.
3
Unusual Accents
Using unique accent colors, like brass, allow the room to feel clean, open, and more unified.
4
Woven Baskets
Oversized bins provide extra space for those fluffy towels and other bathroom linens. They work great under sinks without cabinetry!
5
Towel Bars
Towel bars are another great way to save surface space. Don't forget to add them above the tub so you don't have to tip-toe around your bathroom!
With some strategic styling it's possible to make any bathroom feel more spacious and inviting. Thinking about remodeling your bathroom? Contact us today to learn how we can provide custom solutions to fit your bathroom's unique style and space.