4 Must Haves For a Fabulous Bathroom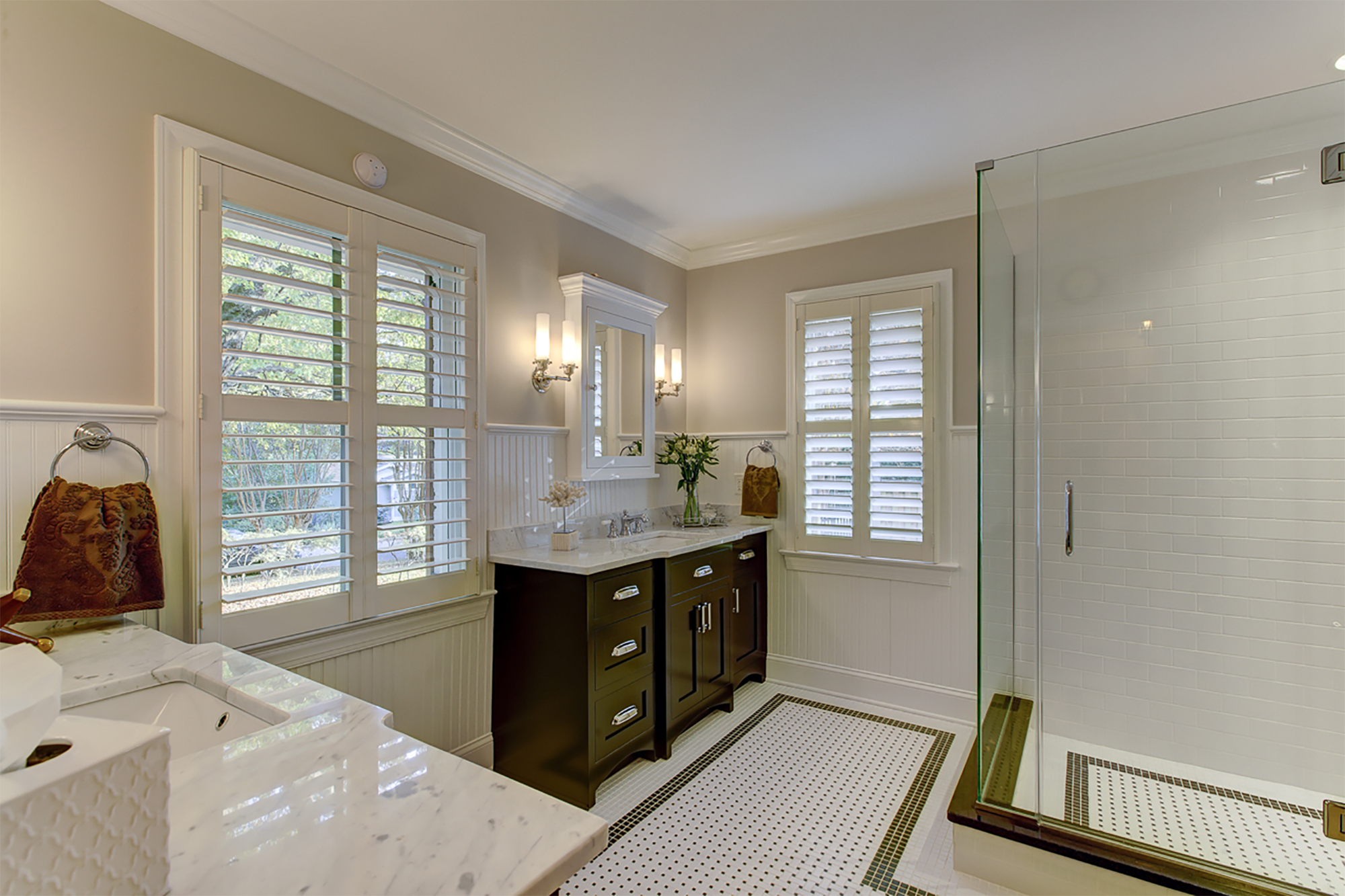 The home bathroom has certainly seen its fair share of evolution. From the days of purely utilitarian function to present day where we expect our bathrooms to serve more than the simple purpose of keeping us clean, we also expect them to be beautiful.
While functionality and efficiency are key, the bathroom can also serve as a place of solace and relaxation. It can be the in-home spa retreat where you go to de-stress from the day and have a few moments without texts, tweets, pets and kids. Next to the kitchen, the bathroom is one of the most important spaces in the home.
Here is our 4 must-haves for a fabulous bathroom.
1. Natural Light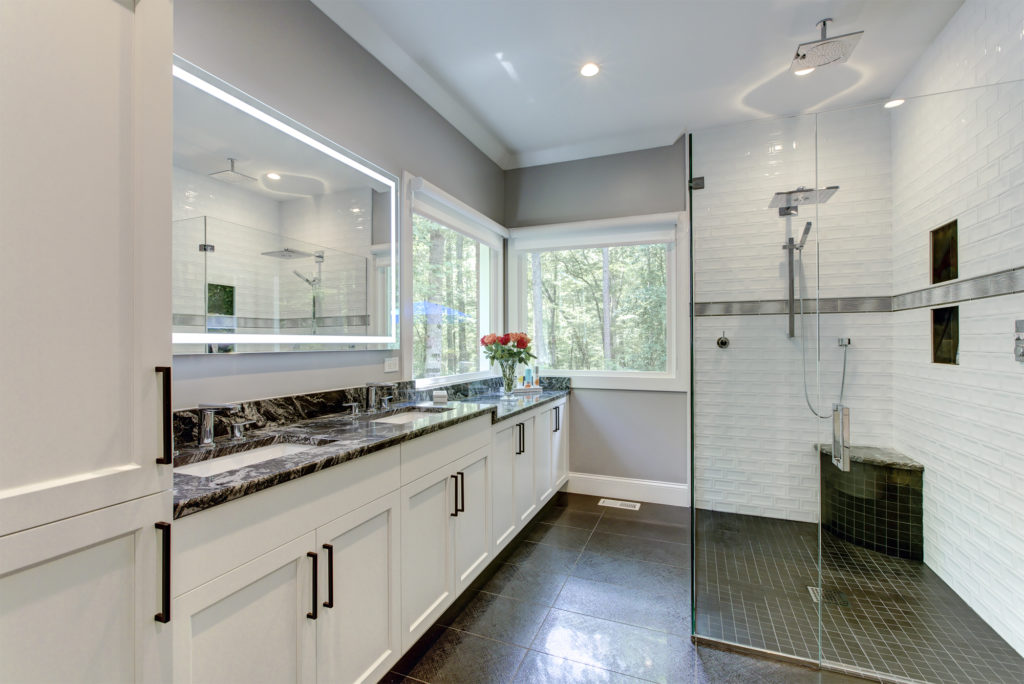 If you have ever heard of Seasonal Affective Disorder, then you know the importance of sunlight and vitamin D. Not only has it shown to improve your overall mood, it also helps reduce the risk of heart disease, weight gain, various cancers, and prevents bone loss.
A bedroom is not considered a bedroom without a window and we think the same thing should go for bathrooms, natural light is essential. Whether it is a skylight, a transom window over the shower, or as simple as glass doors, studies show innumerable benefits of vitamin D and should be a significant factor when designing your space.
2. Size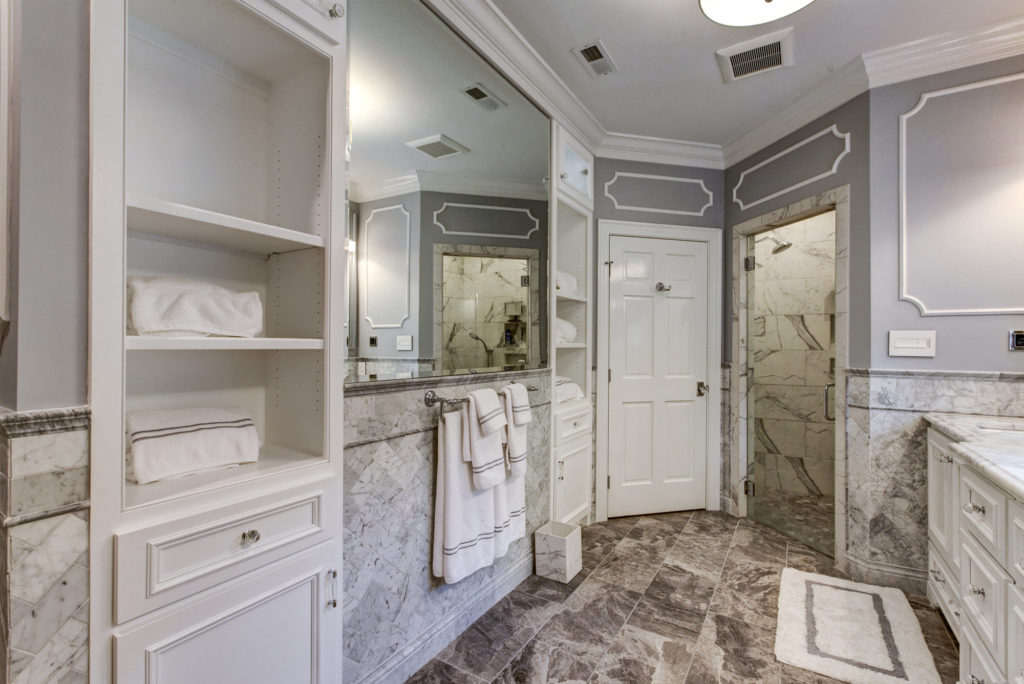 Typically, the first and foremost concern when designing or re-designing a bathroom is size and space. Many homeowners feel like they need more space. This is where the function, then form comes in.
With expertly designed multi-functional shower and bath systems, we can create a space that not only contributes to your health and wellbeing, but also gives everything a home, keeping your space neat and tidy. In addition, skillfully created cabinetry pieces maximize storage and organization for your unique space.
Size may be a challenge, but never a barrier.
3. Curbless Shower
Curbless showers have come to the forefront of bathroom design. When implemented, a linear drain is typically used, giving the homeowner a multitude of flooring options as they are no longer constrained to the max tile size of 4×4 and 6×6.
The flooring material can flow into the shower for a seamless look. Another bonus is that there's no longer a curb to step over, making showering much easier for those who are mobility-impaired or aging in place.
Not only has this catalyst of universal design become nearly a standard for remodels, it also can trick the eye and make a small space feel expansive due to the lack of a shower curb interrupting the sightline.
4. Sightlines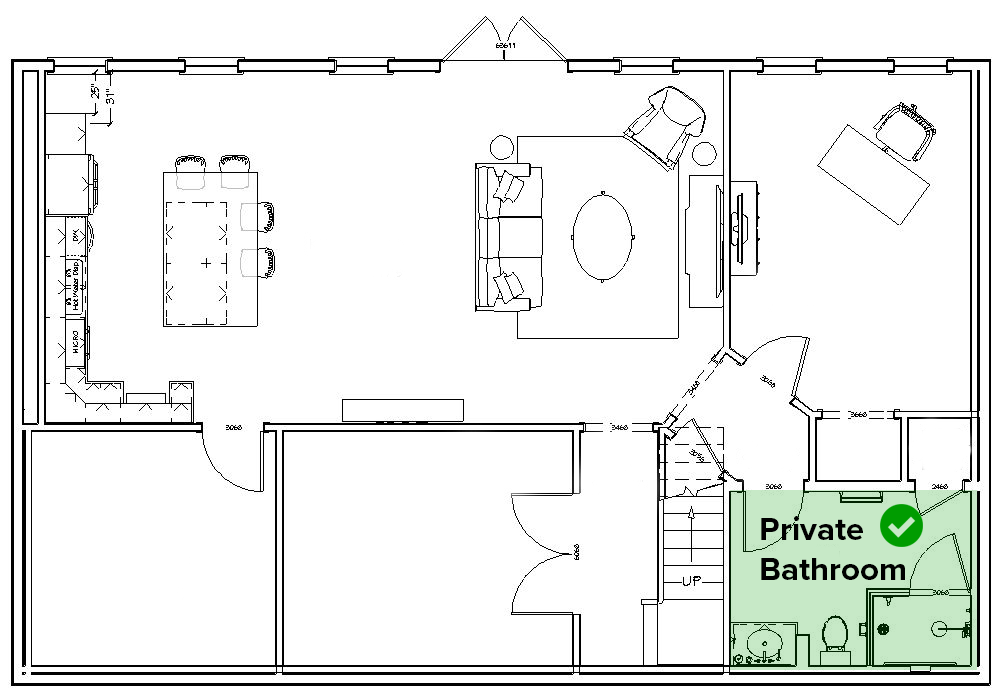 Speaking of sightlines, there are a few rules-of-thumb to note. A bathroom is meant to be a private place and should be positioned in a way that it is not directly off a public space. We position bathrooms through thoughtful placement of small hallways and vestibules.
This same principal applies to toilet placement in the bathroom. You want to avoid this being the first thing you see when you look into a bathroom and especially avoid this being seen directly from a viewpoint outside of the bathroom. We work around this in creative ways to ensure that this fixture is not the first thing you are seeing as you enter the bath.
We often recommend a separate enclosure when space permits.
With these must-haves we consider crucial to a bath design it can feel overwhelming trying wrap your mind around how to execute these concepts. Let us guide you through the design process and help you implement the features that are most important to you. Not only giving you a functional design that works for day-to-day life, but also gives you a result that is aesthetically pleasing, peaceful, and a place you cannot wait to go to relax and unwind.