3 Design Trends That Have Returned in 2021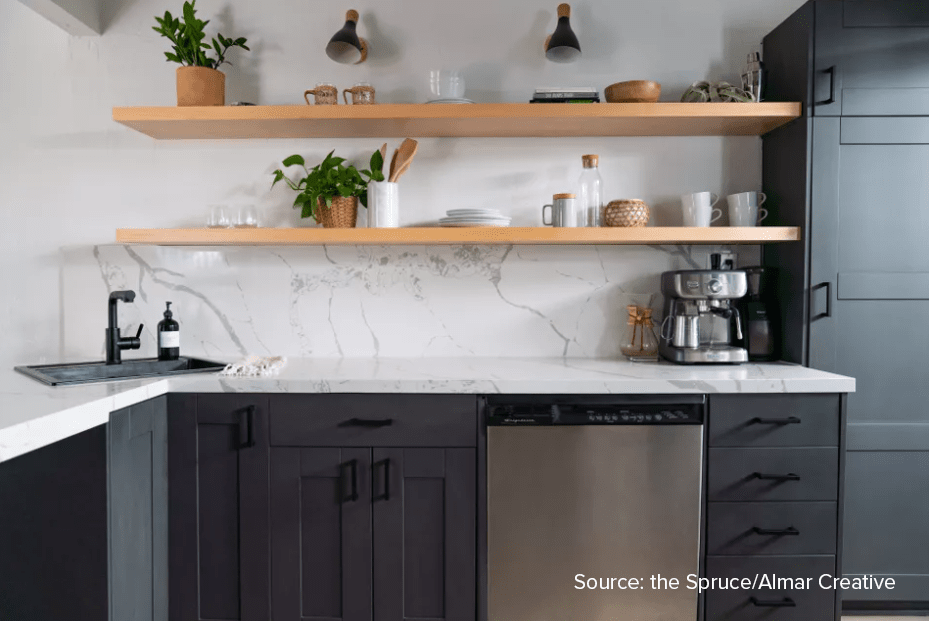 You've probably heard the saying "everything old is new again". With each new generation we're introduced to trends that appear to be new and novel ideas. In reality, they're reinventions of ideas from past generations.
This cycling of trends can especially be seen in the world of interior design. We asked our design team what design trends that have made a comeback this year, and why you may want to consider them for your next remodeling project.
Natural Wood Cabinets
Michelle: While white cabinets will always have a classic charm, natural wood cabinets are back! This time, though, they aren't taking over, but are being paired with painted cabinets for endless unique design options. The warmth of real wood is hard to beat, and a nice contrast to the stark white-and-gray color scheme that has been so popular over the last decade.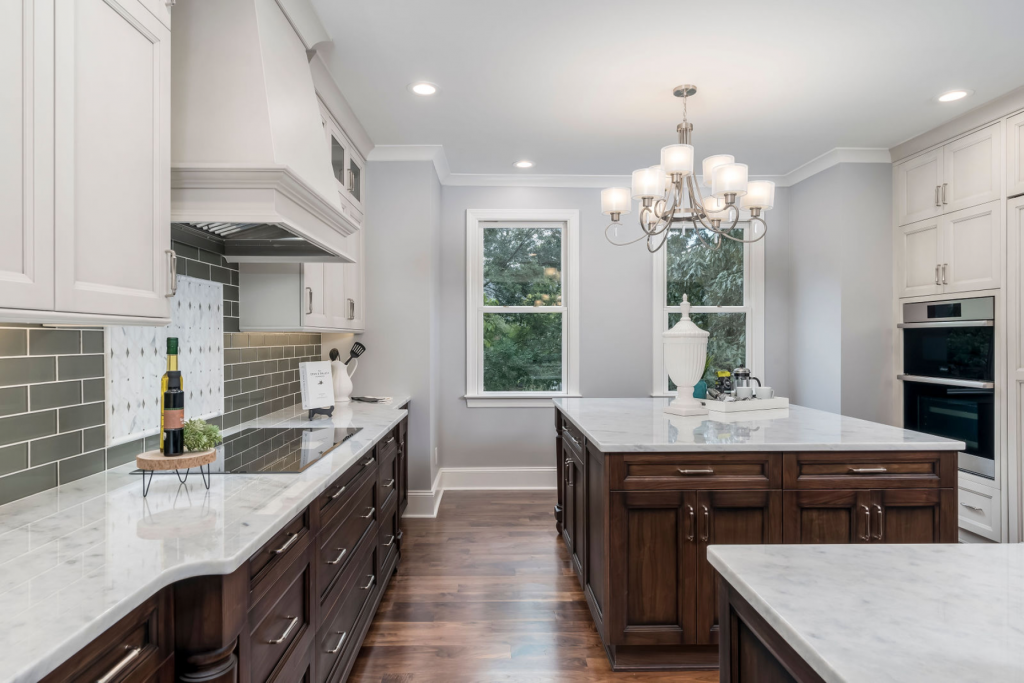 The wood cabinets of today embrace the natural beauty and character of the wood; no more orange-toned stain to cover them up!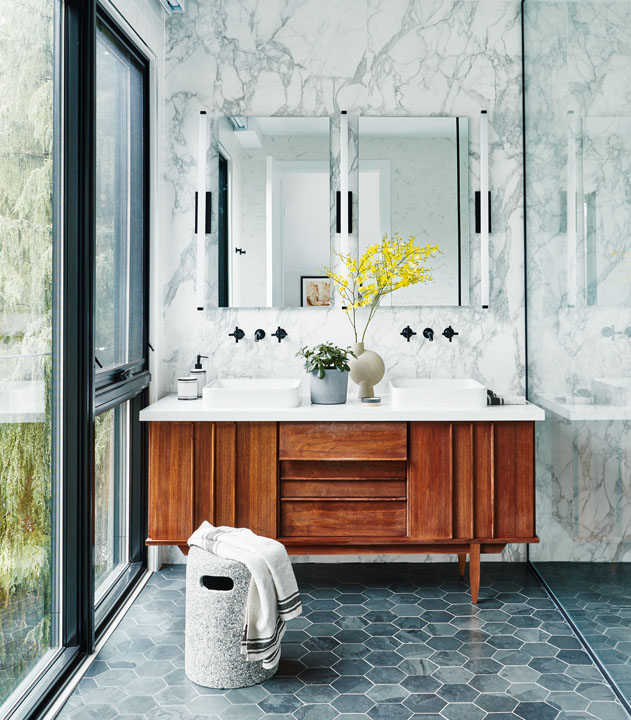 Wood base cabinets, or accent shelving, paired with white cabinets and a contrasting island can create a space that is warm, and light, and fun.
With so much time spent at home last year, we are seeing trends towards adding warmth and comfort back into spaces that had become a bit too cold and uninviting. Bringing the natural world into the home environment also strengthens our connection with the earth and helps us feel connected.
Brass
Andy: Brass, brass, brass! It is back with a vengeance and is going by a multitude of names. After years of grey tones, chrome, and nickel hardware, gold is back. Thankfully we left the polished, super yellow-y brass back in the 90s where it belongs and this time we are seeing it in refined and softer versions; more muted, champagne-like, brushed and antiqued textures, and I am here for it.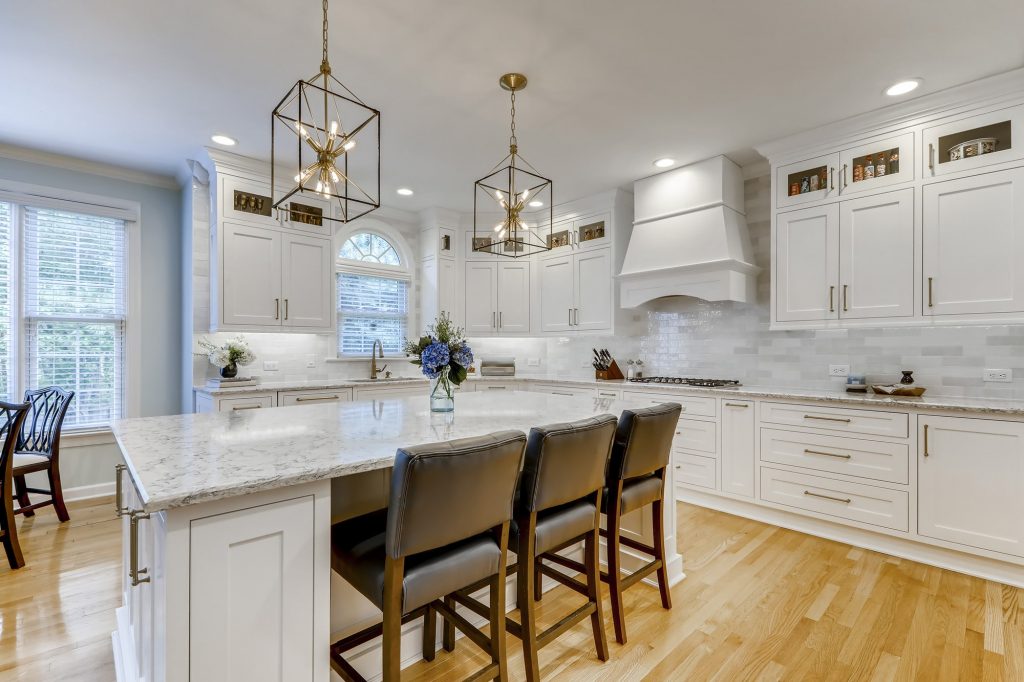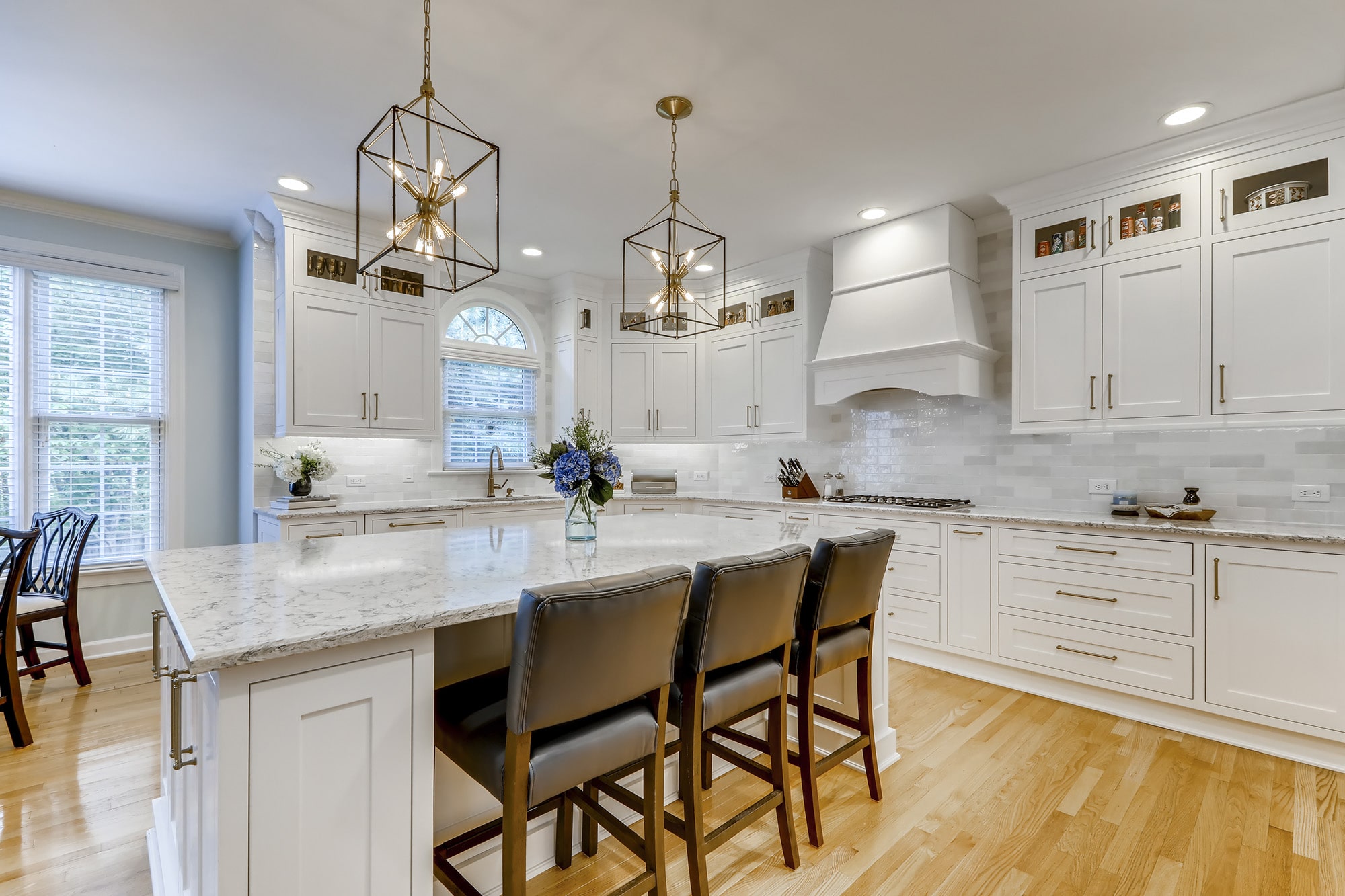 We constantly have requests from homeowners to incorporate this old-but-new finish into their project. Finish trends in general are turning back towards a warmer pallet, which is to be expected considering how long cool grey had its moment.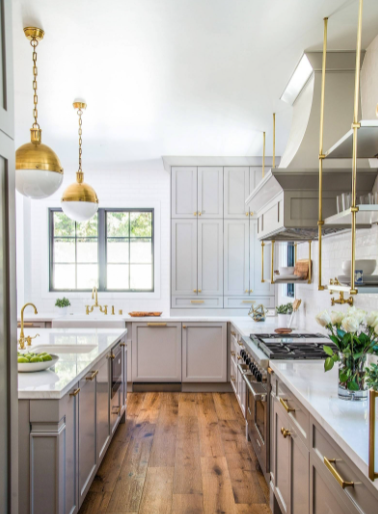 Warmer tones literally give space warmth. Even something as simple as honey bronze cabinet hardware in a crisp, white kitchen, can add that touch of warmth you might be missing.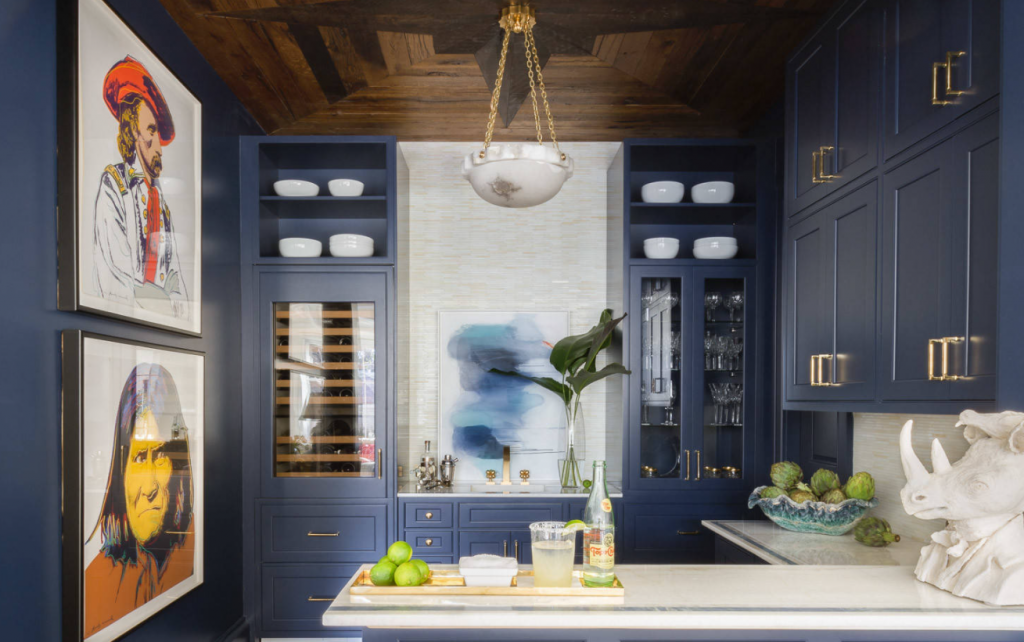 I consider these gold/brass finishes to fall a bit more on the traditional side however, they are being used in new and fun ways that keep it far from feeling outdated. I love the drama it adds when mixed with black or other dark finishes.
Comforting Colors
Stephanie: Emerging from Covid we are all looking for our happy place! Everyone is looking for that familiar cozy and personalized style. Much like the design trends of the 80's but more defined. You are seeing comforting soft pastel colors like pink, mustard yellow and avocado green.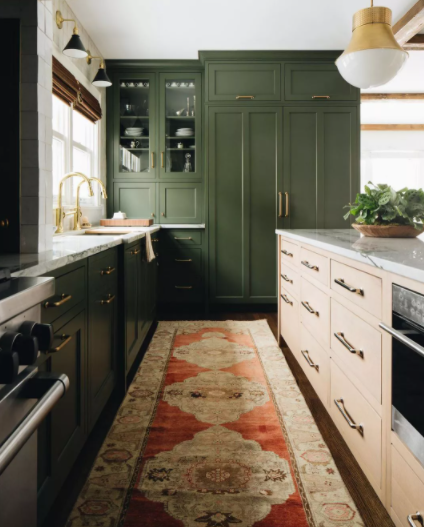 In fact, green is everywhere right now and with good reason. Green is a very soothing color; you can add color to your home but in a very subtle way. Green reminds us of sustainability and nature.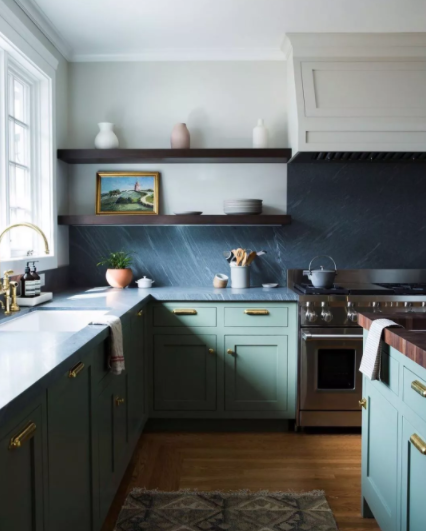 We are seeing more textures and floral patterns as well. People are tired of the cold colors and clean lines. They want to have fun again in their homes!