2023 Home Care New Year's Resolutions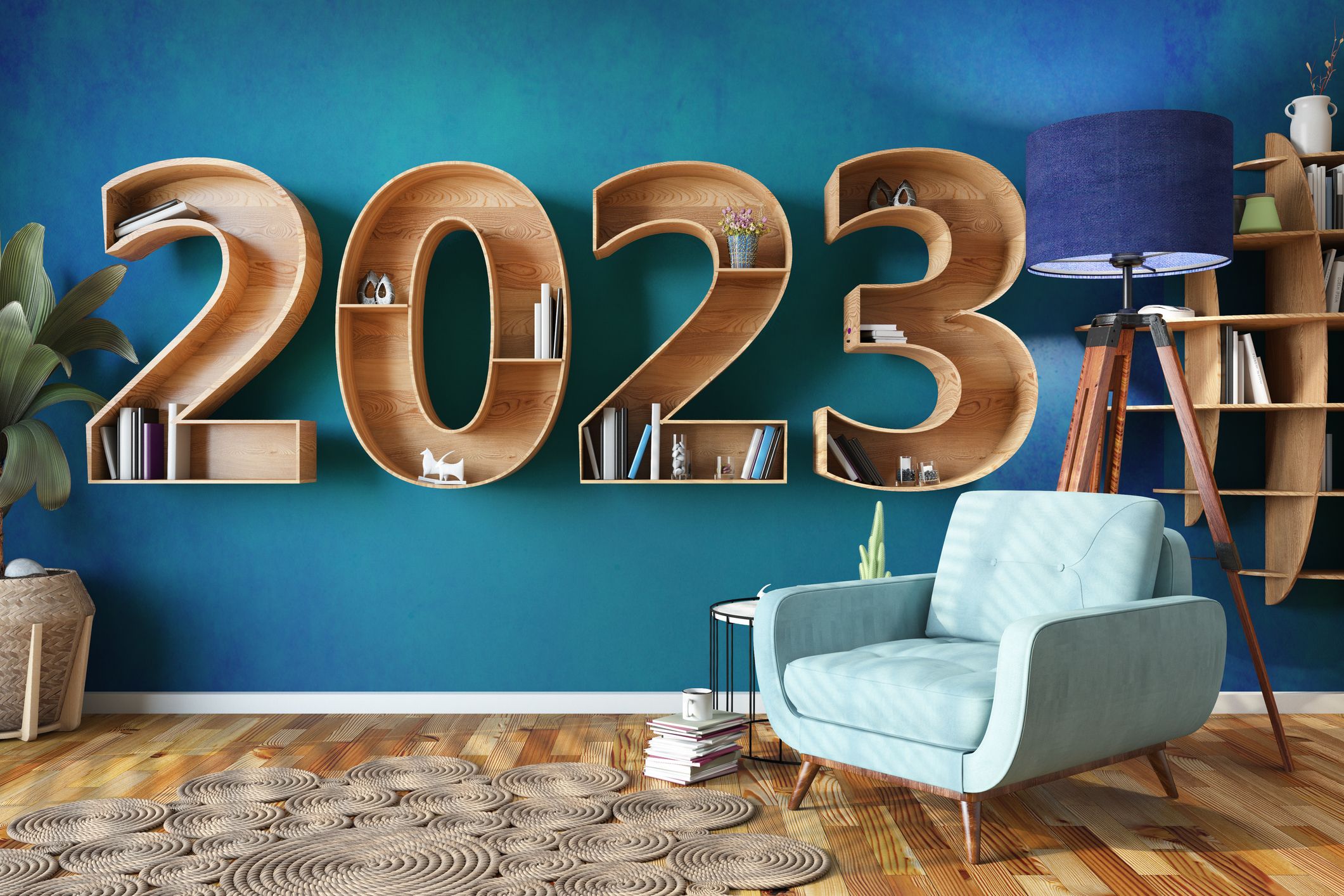 Every year, many individuals participate in creating New Year's resolutions to improve and maintain physical and mental health. Keeping a clean and healthy home can be essential to maintaining and improving physical and mental health as many people consider their home to be a sanctuary. There are many ways in which individuals can ensure their homes are clean and healthy environments. Since New Year's resolutions are frequently used to initiate healthy habits, here are a few New Year's resolution ideas for home care:
Conserve Energy

Energy conservation is one factor to take into consideration with home care. Energy conservation is not only beneficial in the sense that it can help to create an eco-friendly home, but it can also help save money by decreasing energy costs. One way to help conserve energy in your home is by checking appliances to ensure that they do not require any maintenance and are energy efficient. Appliances that need maintenance can result in increased energy consumption. As technology has advanced, more eco-friendly and energy efficient appliances have become readily available. So, if you intend on switching out any appliances, be sure to research energy efficient appliances and which types of appliances tend to be more energy efficient. For example, top-mount freezer refrigerators can be more energy efficient than side-by-side refrigerators. Using smart thermostats is another means of conserving energy. Smart thermostats can allow you to control your thermostat from a smartphone app. This allows for more freedom to choose when or where you would like to control a room's temperature. For example, if you are not at home, you may choose to turn down your heat to save energy. Lastly, switching to LED bulbs and lighting can conserve energy. Older incandescent bulbs should be replaced with LEDs. LEDs can be more energy efficient as they can use up to 90% less energy and last up to 25 times longer than incandescent bulbs. Other helpful ways to conserve energy regarding lighting include using timers or dimmers and using energy efficient bulbs/lighting for lights that are typically left on for longer periods of time.
Test Home Air Quality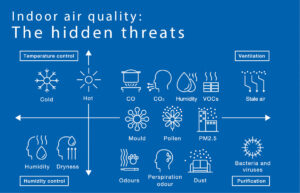 Additionally, home air quality is an important aspect of home care as this has a direct impact on physical health. For that reason, home air quality should be regularly monitored and checked. Checking home air quality by testing for gases like radon and carbon monoxide is important as these gases are colorless, odorless, and highly toxic. Consequently, having a carbon monoxide detector in your home is crucial to monitoring your home for carbon monoxide. Some dryers, ovens, fireplaces, and water heaters are fueled with natural gas, which can pose a risk for carbon monoxide contamination. Moreover, radon can seep through your home's structure through cracks and gaps. According to the NCDHHS website, radon is the leading cause of lung cancer amongst non-smokers. Radon mitigation systems can be used to limit the amount of radon entering your home. Homes should be tested for radon every 5 years. Radon testing kits are available on Amazon and through the EPA's website. In addition, other irritants such as allergens, dust, bacteria, and mold spores can contaminate home air. These contaminants can be eliminated by using air purifiers. For example, air purifiers have even been shown to filter out COVID-19 particles. Bathroom and kitchen ventilation fans are also helpful in preventing mold accumulation by reducing humidity.
Organize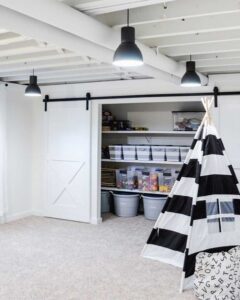 Equally important to home care is organization. Organizing rooms and spaces is another mentally beneficial home care task as it can be a stress reliever to know that you have a clean and organized home. Organizing attics/basement areas is a good starting point as these are places that tend to become cluttered because these places are not frequently used or seen. Shelving, cabinetry, and storage bins can help create an organized storage space and assist with decluttering. In addition to systemically organizing items, it is ideal to look through items and get rid of items that are no longer wanted or needed. To avoid tossing out items that can still be used, these items can be given away, donated, or resold.
Create an Outdoor Living Space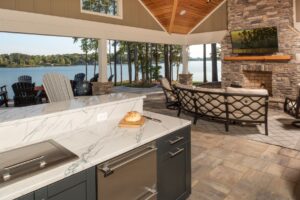 Lastly, creating an outdoor living space is another way to care for your home and make it a healthy and eco-friendly environment. Outdoor living spaces have many uses and benefits. Creating an outdoor living space can increase the functionality of your exterior space as it can be used for entertaining guests and family. To create an outdoor living space, many people add outdoor kitchens and outdoor seating. Outdoor kitchens and seating areas can house a variety of amenities to make these spaces more enjoyable and convenient to use. For example, outdoor kitchens may include beverage centers, grills, and ice bins. Outdoor seating areas may include televisions and fireplaces. These spaces have health benefits as well. For instance, it can be much healthier to cook on a grill in an outdoor kitchen. Outdoor seating areas provide a way to spend time enjoying nature. Moreover, enjoying nature can be a serene experience and therefore help relieve stress.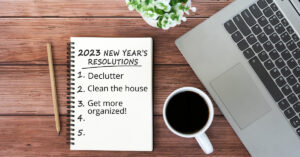 In essence, these home care ideas and tips offer multiple ways to save money, create healthy spaces, ensure your home is eco-friendly, and keep your home clean. Testing your home air quality can help you understand what measures need to be taken to prevent contaminants from entering and circulating around your home. Organizing your space and combing through items stored in attic spaces and basements can help you declutter your home and find items to donate, resell, and upcycle. Outdoor living spaces can allow for the use of healthier cooking methods and provide an area that can be used to enjoy nature. A clean and healthy environment can allow for better physical health. Furthermore, having the knowledge that your home is energy efficient, eco-friendly, money saving, and clean can create peace of mind to allow you to enjoy your sanctuary.
References:
Harrington, Leigh. "12 New Year's Resolutions to Make for Your Home in 2022." USA Today, Gannett Satellite Information Network, 29 Dec. 2021, https://www.usatoday.com/story/money/reviewed/2021/12/29/new-years-resolutions-your-home/9044988002/.
PaudyalCo-Founder, Nabin, and Nabin Paudyal. "10 Resolutions for Your Home in the New Year." Lifehack, 18 Jan. 2016, https://www.lifehack.org/354146/10-resolutions-for-your-home-the-new-year.
Taylor, Tim. "Eco-Friendly Home Tips: The Top 25 Ways to Be More Green." Ideal Turf, Ideal Turf, 28 Aug. 2021, https://ideal-turf.com/eco-friendly-home-tips/.
"Risk for Radon." NCDHHS, https://www.ncdhhs.gov/divisions/health-service-regulation/north-carolina-radon-program.
"Guide to Buying an Energy-Efficient Refrigerator." Constellation, https://www.constellation.com/guides/appliances/energy-efficient-refrigerators.html.
"What Appliances Use the Most Electricity in Your Home?" What Appliances Use the Most Electricity in Your Home? | Perch Energy, https://www.perchenergy.com/blog/energy/what-appliances-use-most-electricity-home.
Afox. "5 Significant Benefits of Using Energy-Efficient Appliances." Astral Energy, 8 Dec. 2020, https://www.astralenergyllc.com/5-significant-benefits-of-using-energy-efficient-appliances/.
"Lighting Choices to Save You Money." Energy.gov, https://www.energy.gov/energysaver/lighting-choices-save-you-money.