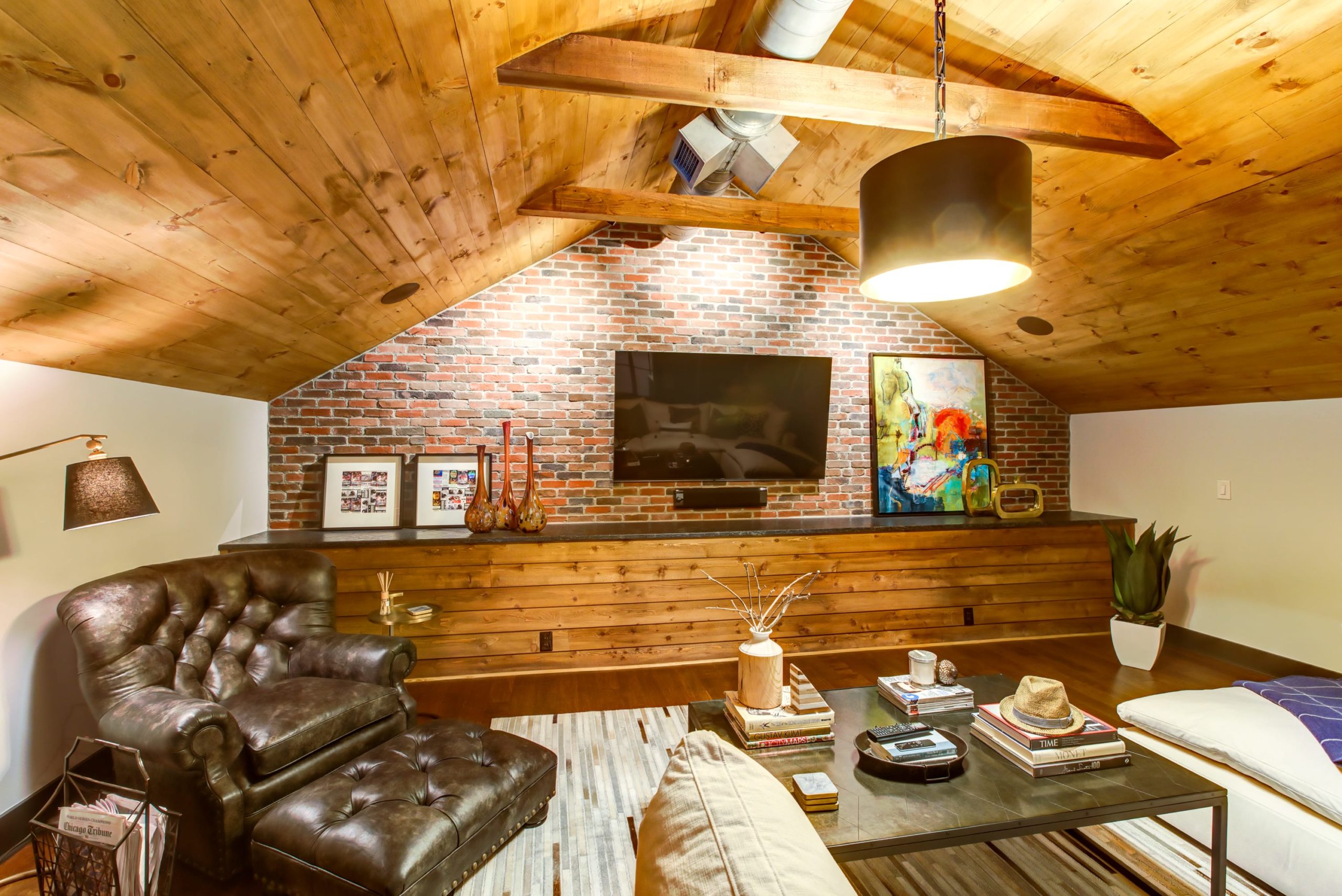 We are proud to announce that we have won two awards for 2018 Best in American Living™ Awards (BALA) by the National Association of Home Builders (NAHB). BALA recognizes outstanding achievement by builders and design professionals in all areas of the residential housing industry including single-family production, custom, multifamily, affordable, remodeling, community and interiors.
The awards include categories of a Bath < $50,000, and for a Specialty Project (attic). We'll be receiving the awards during the NAHB International Builders' Show in Las Vegas on February 20, 2019.
The Project
The goal was to finish an attic into a TV Lounge, bar, and full bathroom designed with a warm, industrial feel.
The homeowners loved the clean lines and cool toned finishes throughout the home, however they also wanted a warm space for entertaining and relaxing. They decided on a new age/industrial/urban feel for the new space.
Originally our clients wanted a place to entertain, however this space quickly turned into a cozy escape from their busy lives. It's now their favorite spot in the house.
Ductwork needed to be relocated and boxed in so we decided to build a chase along the TV wall. The space is topped with quartz so that guests can set their drinks on it during parties. It's also covered in textured bevel-cut wood sliding.
The industrial style continues into the bathroom. We used subway tile and medium gray grout from floor to ceiling. A metal vanity and matte black faucets help balance the look.
Additionally, the full bath provides versatility for both future expansion as well as comfortable accommodation for overnight guests.
After thorough planning during the design phase we were able to achieve the homeowner's goals. Once you open the door, it's clear the attic is unlike any other space in the house. Thanks to the homeowners that allowed us to enter this project and congratulations to them, as well as our entire Distinctive Remodeling team for jobs well done.
For an even deeper look at this project, you can check out the houzz article that featured us here.