14 Interesting Products We Saw at KBIS 2022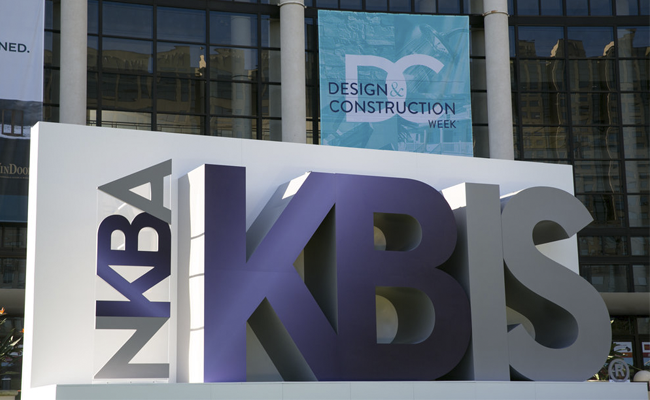 This month we attended the Kitchen & Bath Industry Show (KBIS) in Orlando, FL. Here are 14 exciting, cutting-edge products we saw at this year's show.
Eddie
Danver outdoor induction cooktop

Danver was displaying an induction cooktop called Invisicook that can now be used on outdoor kitchen countertops.  This allows you to cook directly on your outdoor countertop with induction technology.
Canvas app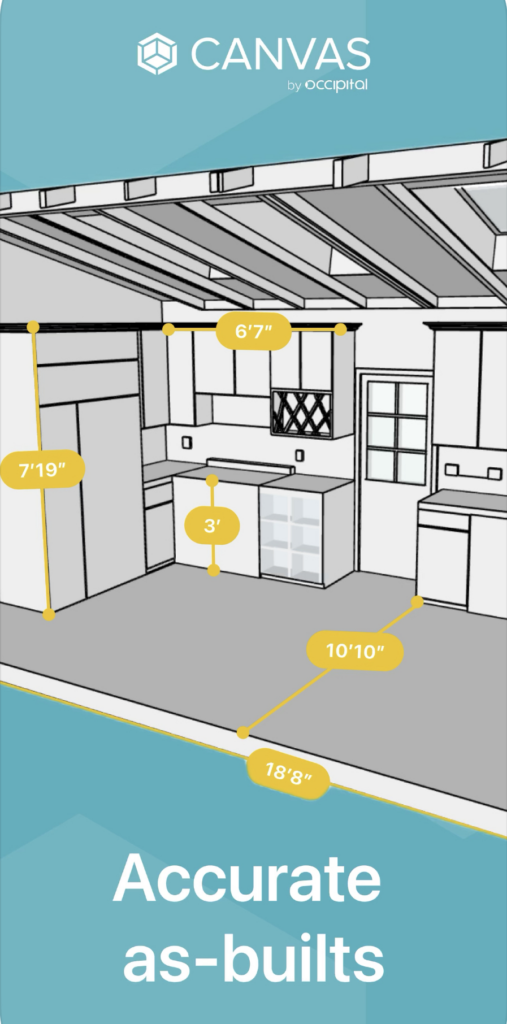 This is a tool that will help save us time with measuring existing spaces, and those scans import into our Chief Architect format.  We are trying it out to make sure it has the accuracy, and so far, so good.
Fulgor Milano 48" Induction ranges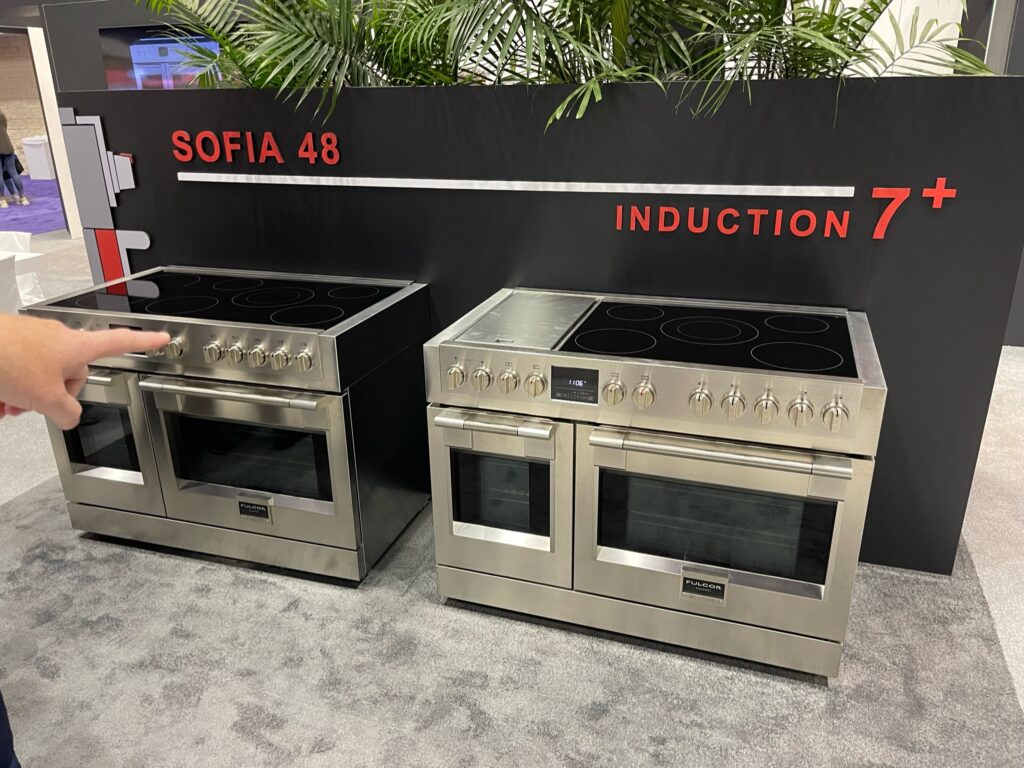 There has been a noticeable lack of 48" ranges that feature the full 48" induction cooktop, so Fulgor Milano had two prototypes that will begin production in September of this year.  These ranges were quite impressive.
Miele 30" wide Ovens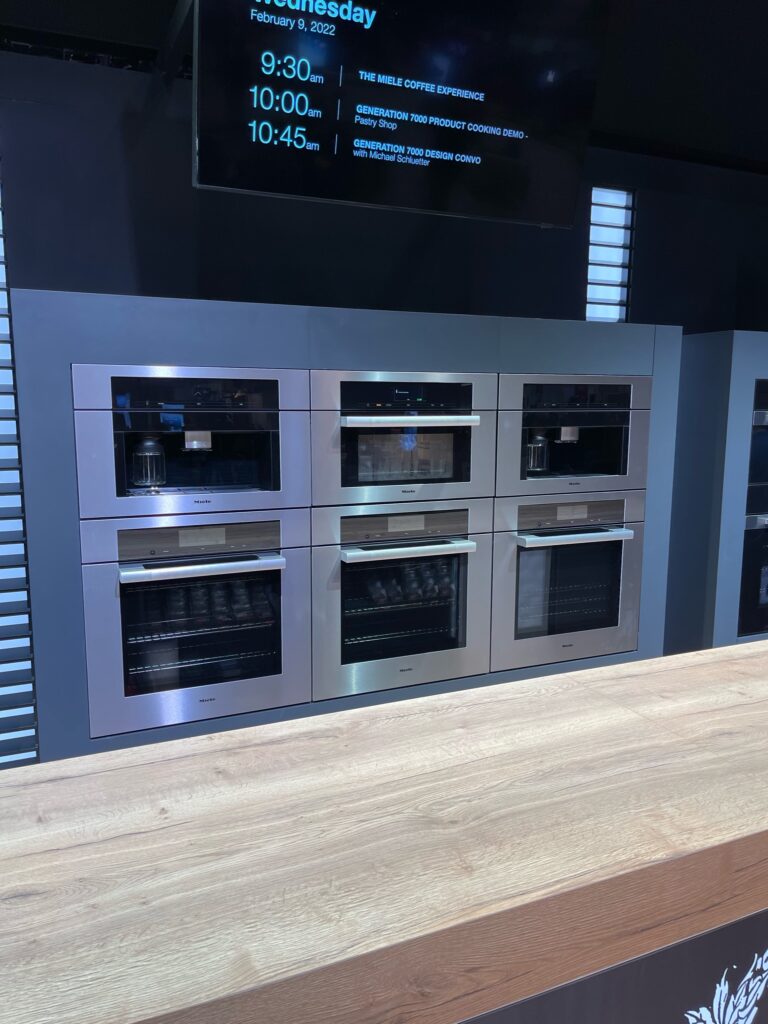 Miele has designed a full suite of appliances that previously were only available in 24" wide + a trim kit to match up with a 30" oven below.  Now they offer steam ovens, power ovens, etc in 30" format so you won't need trim kits to have them match a wider oven below.
Evolve Stone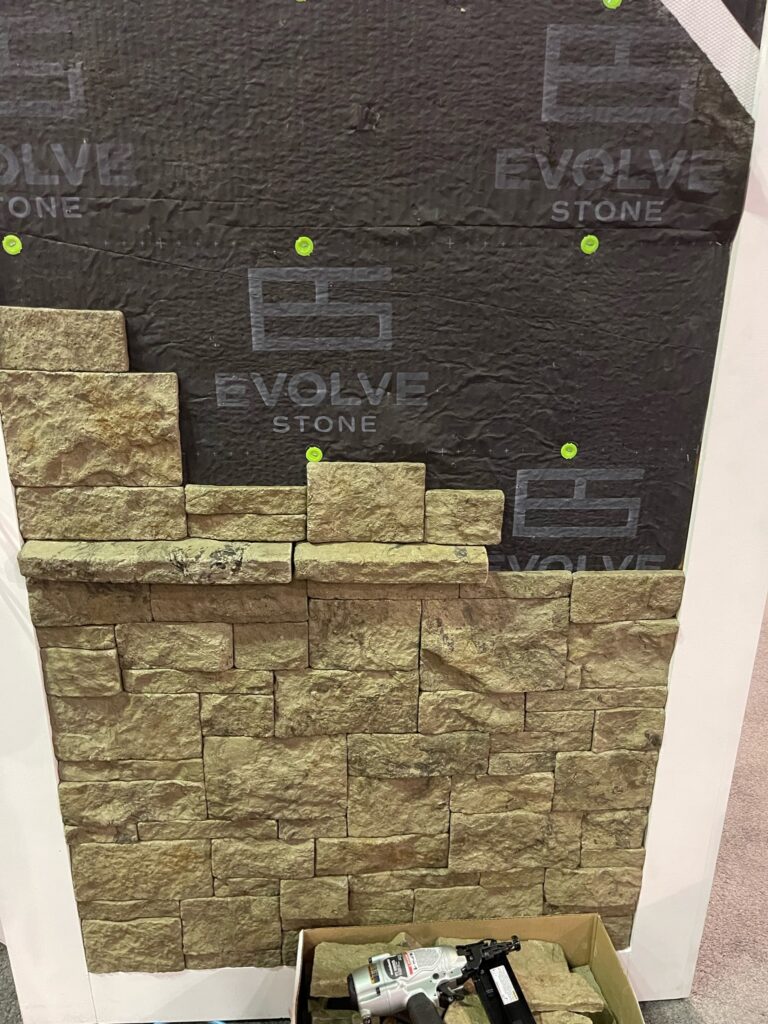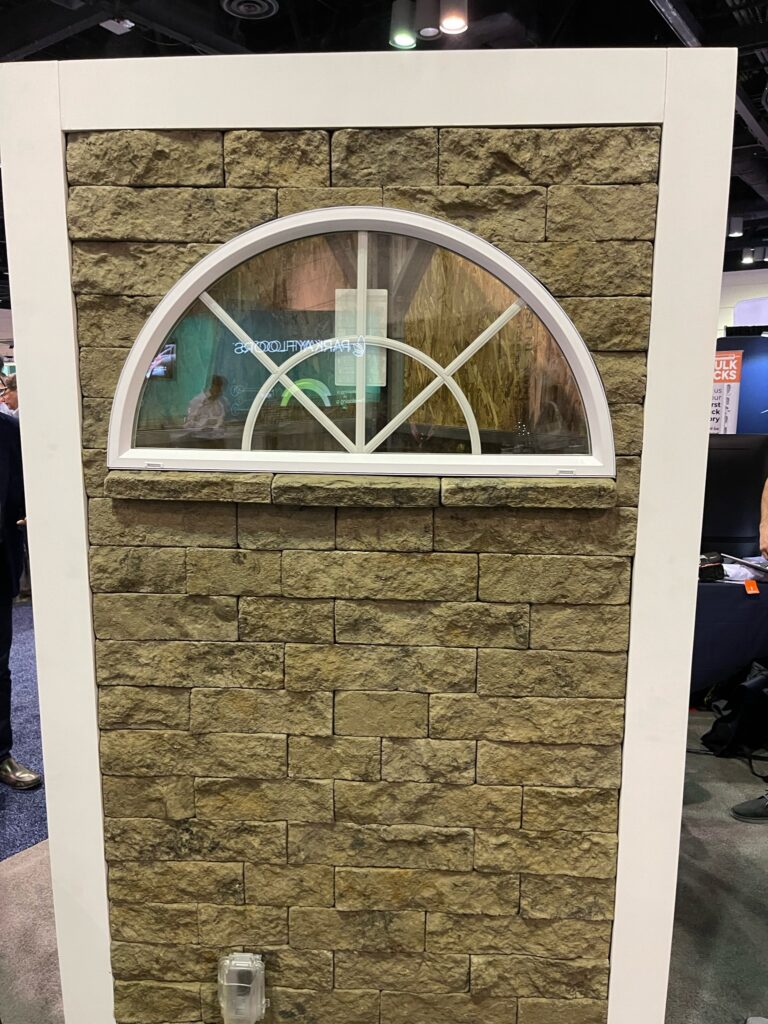 This is a faux stone that can be installed by carpenters instead of stone masons.  This will be a time and money saver, being that we can install the stone ourselves.  They have 4 patterns and 4 colors to choose from.  We will have these in our DOK showroom soon.
Viewrail Stairs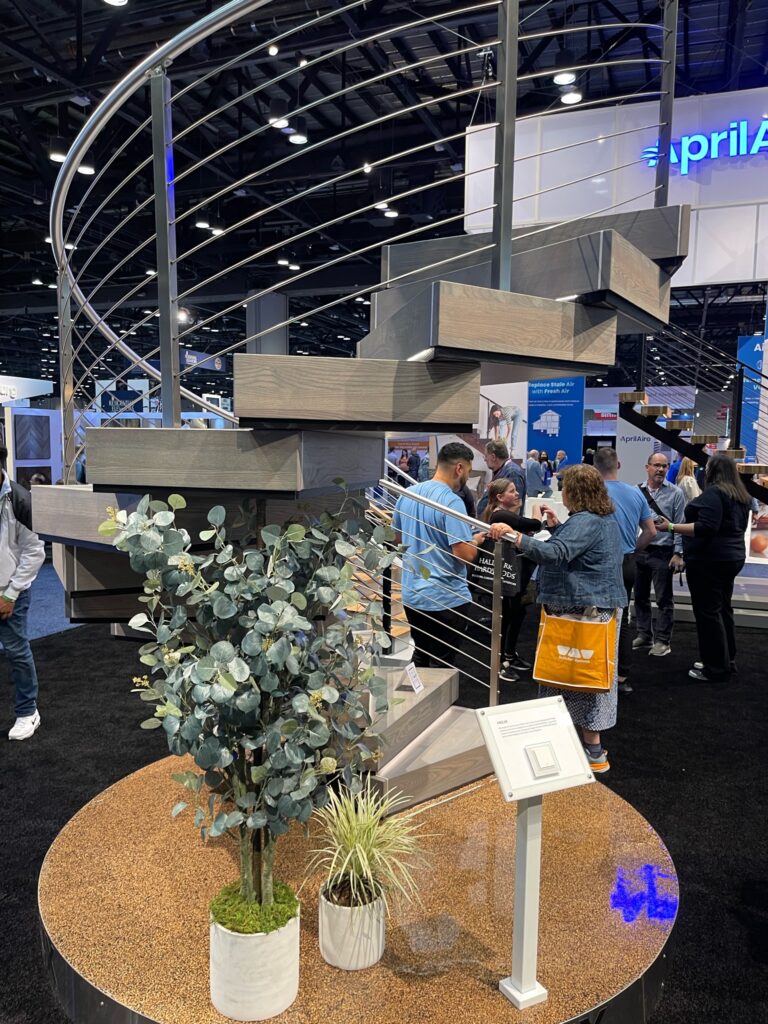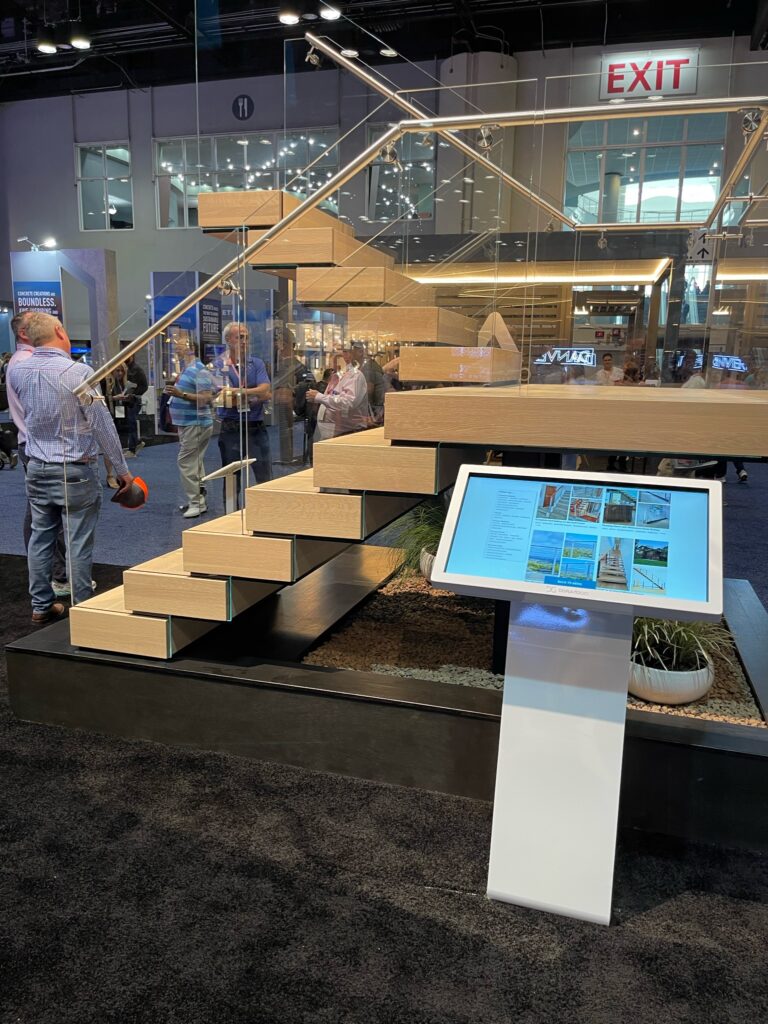 Viewrail stairs had some prototypes of new, modern staircases that are really sharp.
Vision Grills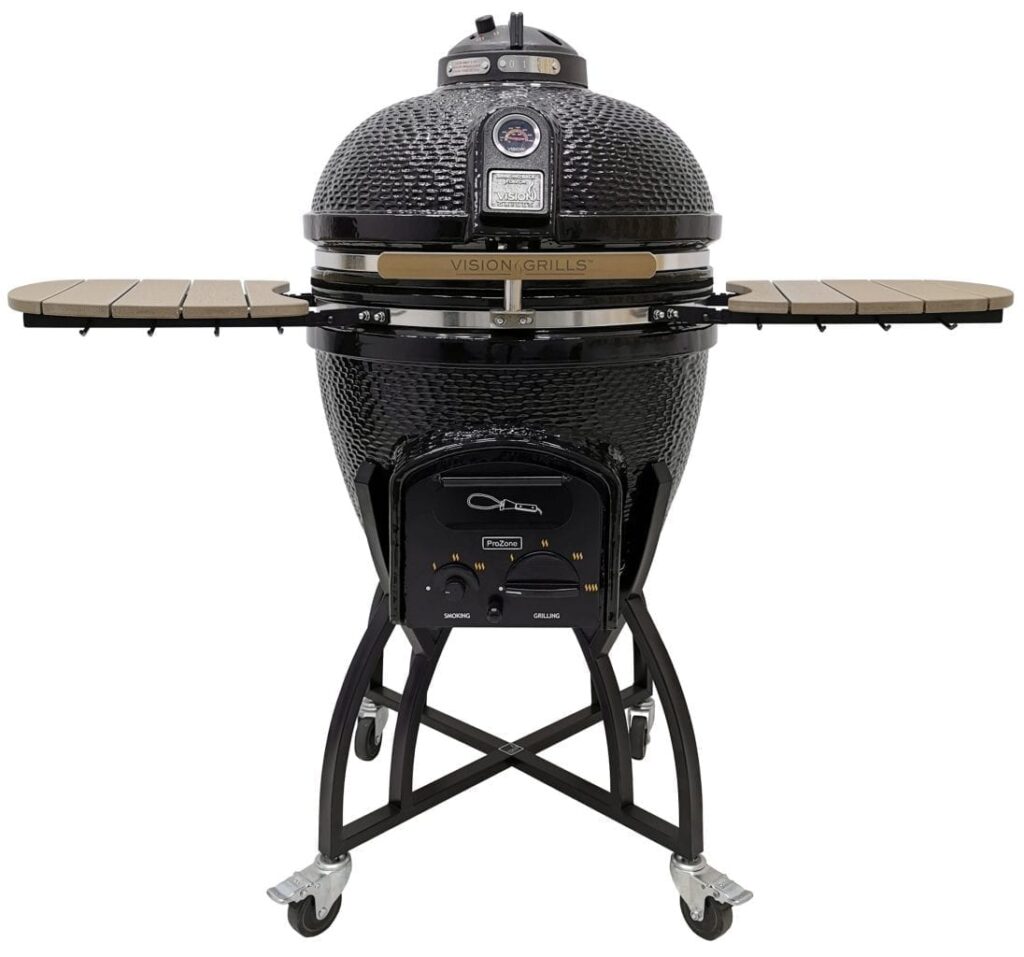 Vision Grills is a line of kamado-style grills that we saw at our Primetime Meeting in AZ.   They have a patented way to turn their charcoal grill into a gas grill on demand.   Using gas saves all the charcoal cleanup and saves time.  We have some of these on order, so come check them out at our showroom, soon.
Andy
Kolbe Windows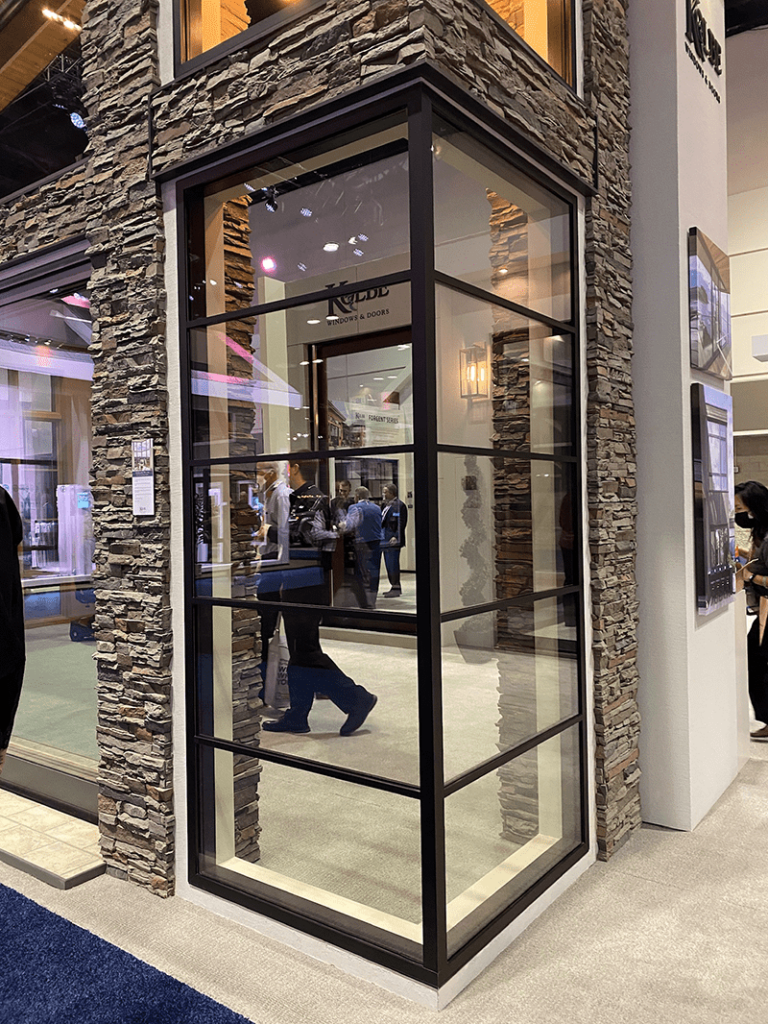 Their flush exterior style profile is unique. It adds an extra detail but, still keeps it modern and contemporary.
Architectural Grille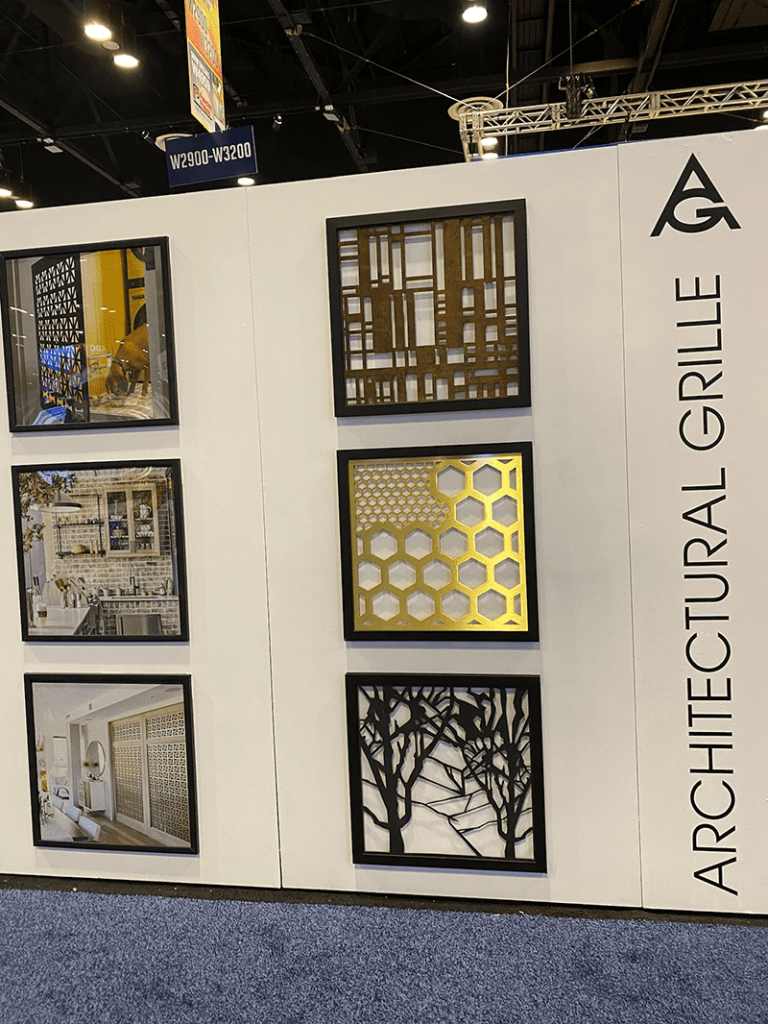 These allow you to get away from the same tired HVAC grill vents and provide more options for creative metal accents. They can also be used for decorative interior screens, cabinet mesh inserts, custom signage, and more.
Emtek hardware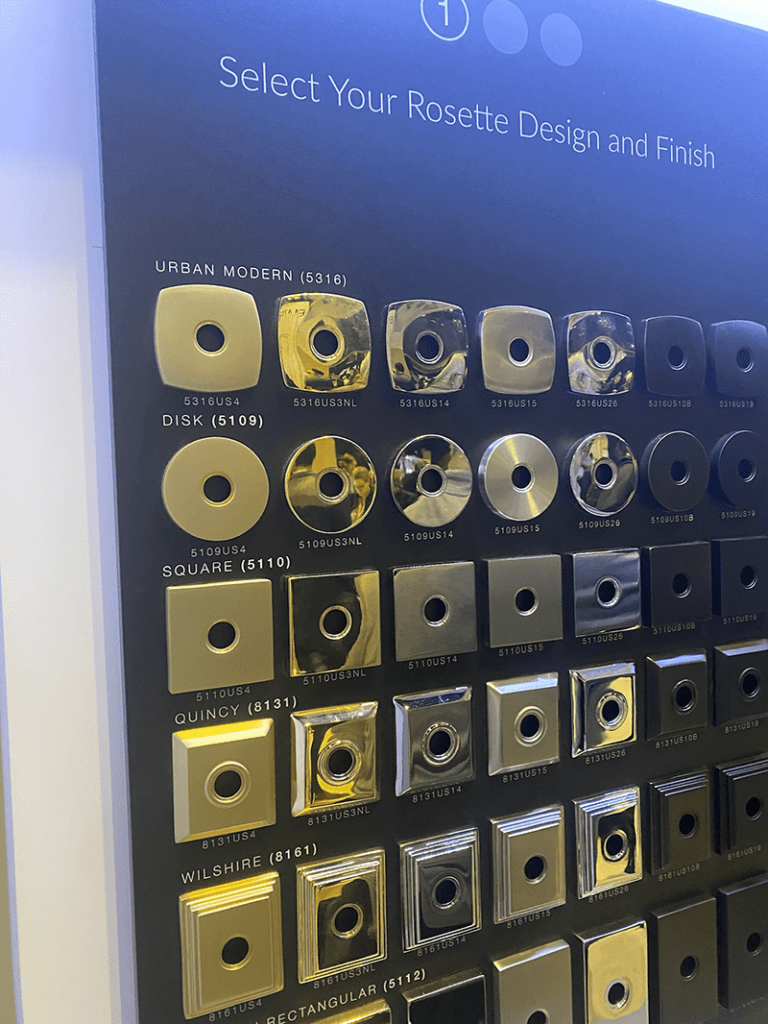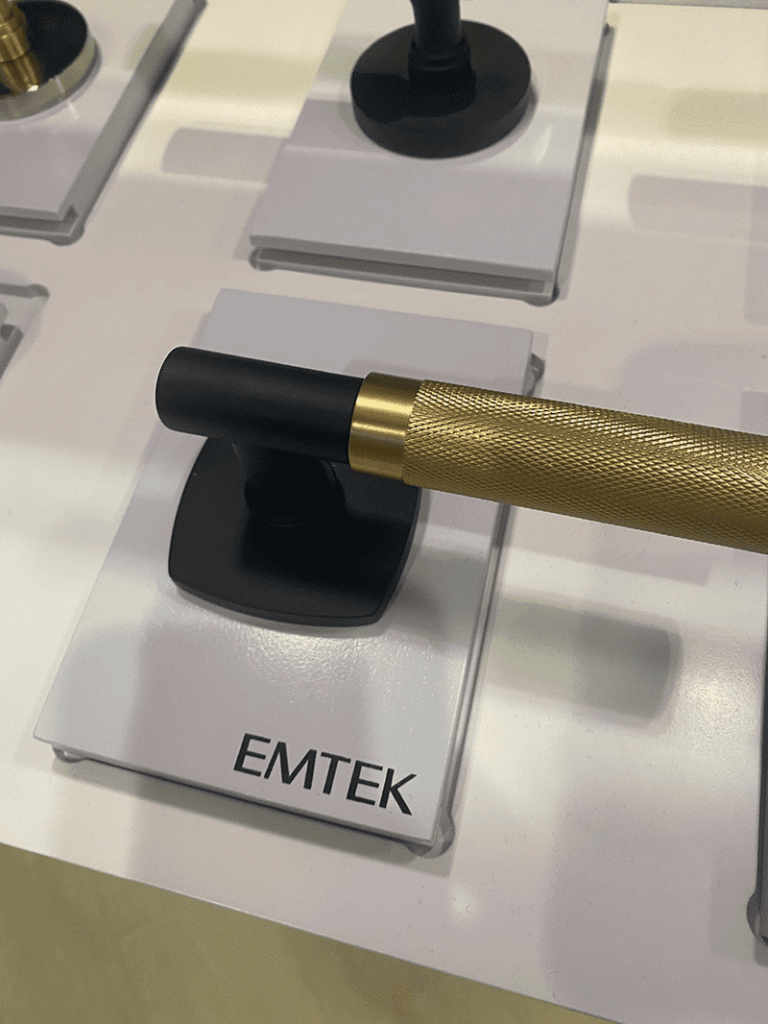 Emtek hardware has a great suite of integrated profiles. Everything is interchangeable from their collection.
Hammerton American Artisan Craft Lighting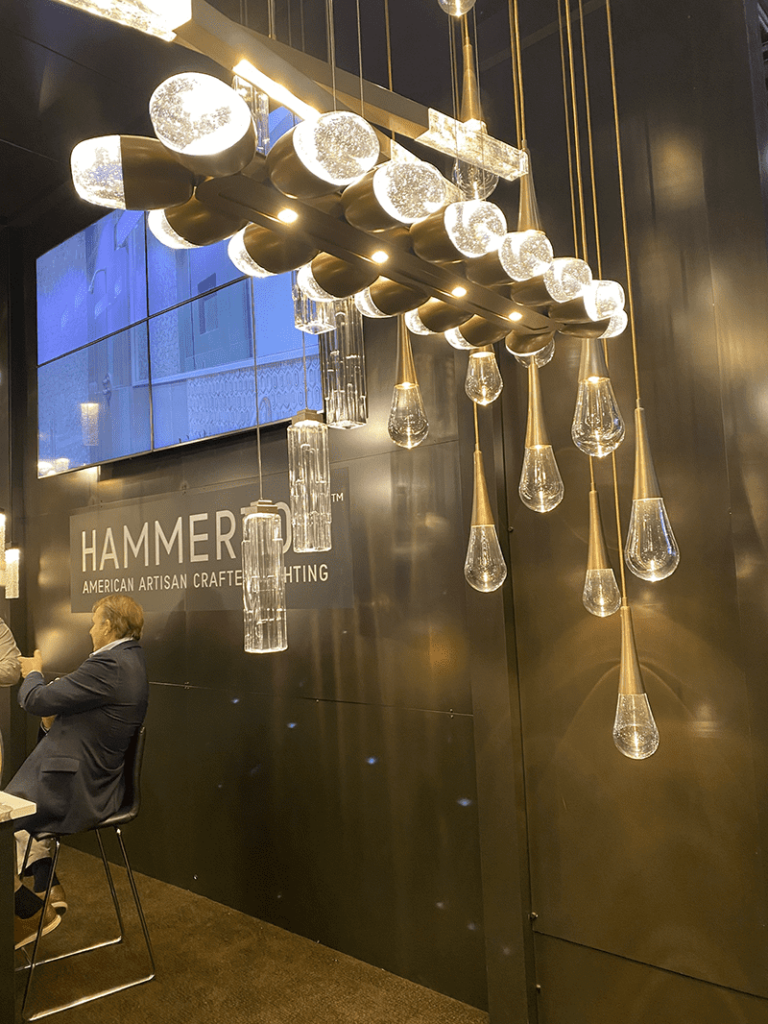 Each individual fixture is made up of hand-blown pieces of glass. Every piece is unique to the artist that made it, so they are beautiful art pieces, rather than just regular lighting.
Spectrum Quartz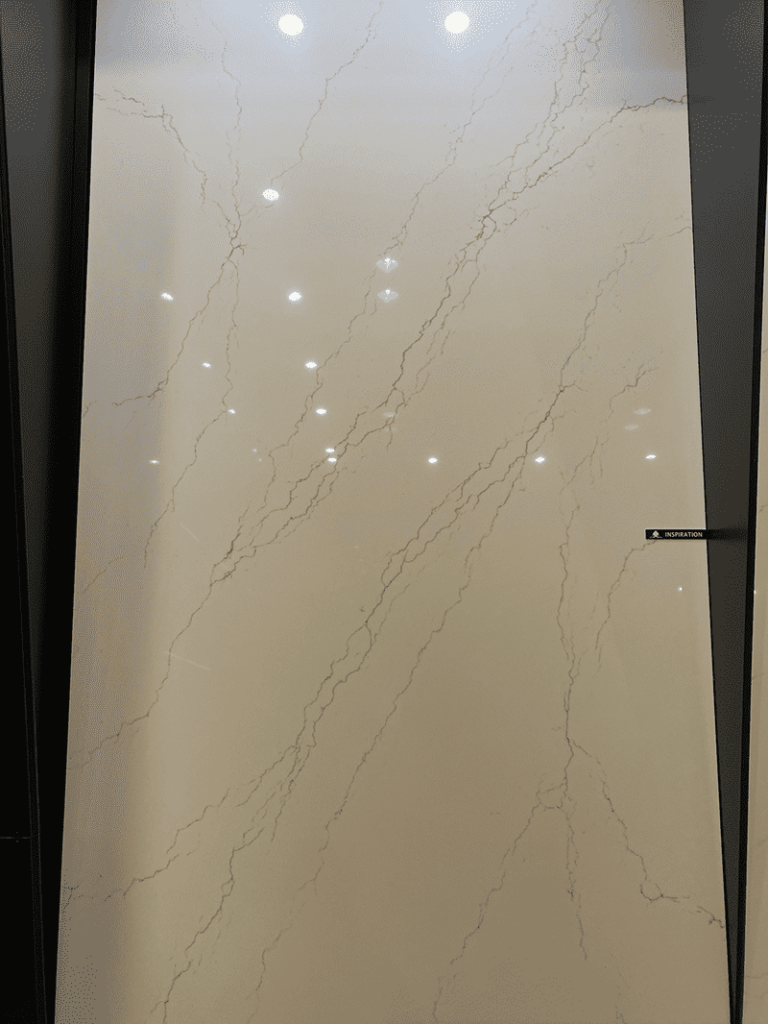 Spectrum Quartz added to their brilliance collection with new variations. The veining is a very good representation of real marble and has a lot of depth.
Dekton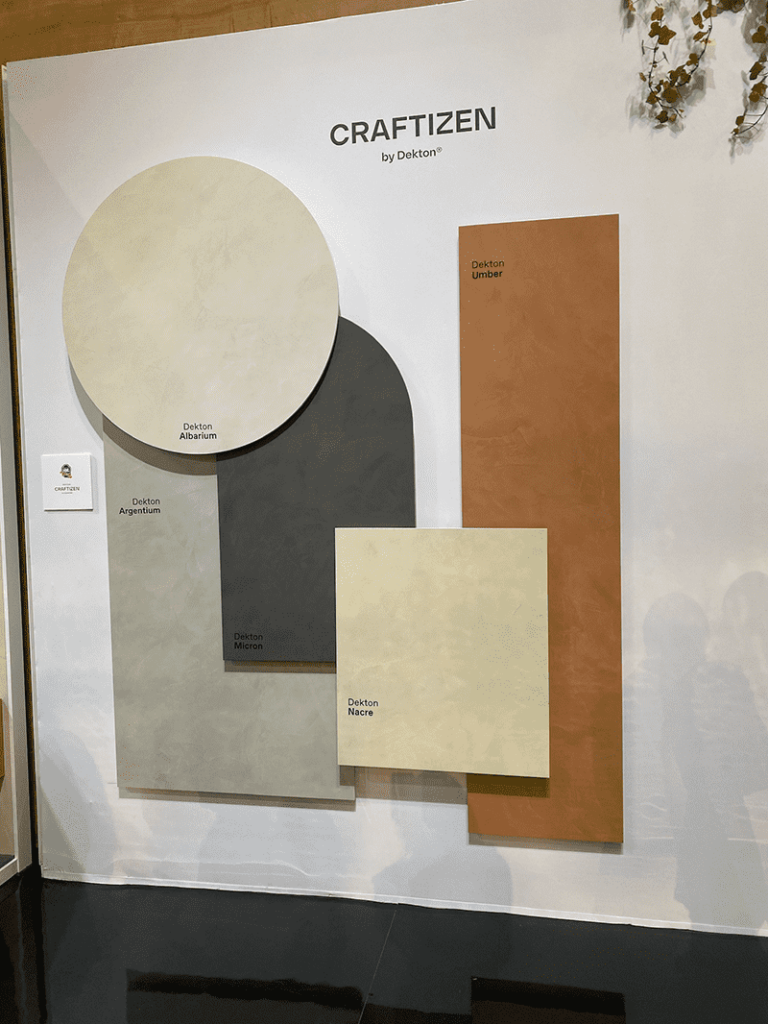 Their new series is a play on concrete and terracotta. They're also perfecting the technology to have all their patterns be through body. This is where the veining and character of stone goes all the way through the slab.
Dekton also revealed some premade shower pans made of Dekton at the show.  This is an option to eliminate grout lines in shower floors.
Tan Timber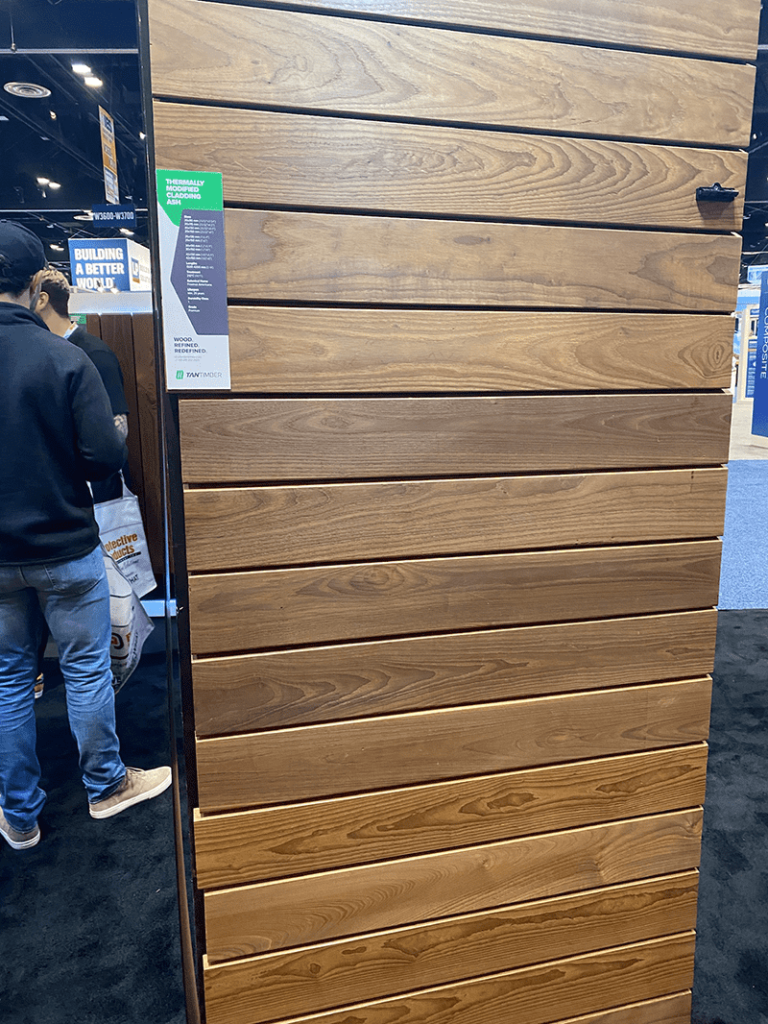 This is thermally modified decking and cladding for exteriors. This allows you to have the look and feel of wood on the exterior, without the fear of it rotting or the stain fading over time.